Are you planning to call your friends together for a cocktail party in your house? Would you like to have a bar in your house that would consist of the best and classiest of wines that would attract more and more people in the weekends? If you are arranging for a bar in your house with an exclusive design where you and your friends can hang out and enjoy, or just wonder with a glass of wine or a mug of beer watching your favorite sports, there are a number of ideas of setting up a bar in your place. An in-house bar is of great convenience for people because it gives them the freedom to drink wherever, however and whatever way they like. It is your place and it is the best possible place where you can relax. Having a bar at home is affordable as well. It is safe for you to drink at home as you also tend to get out of control with more drinks. So stay at home and have a pleasurable drink in your own bar. Buy some of the best wines which you can also share with your friends.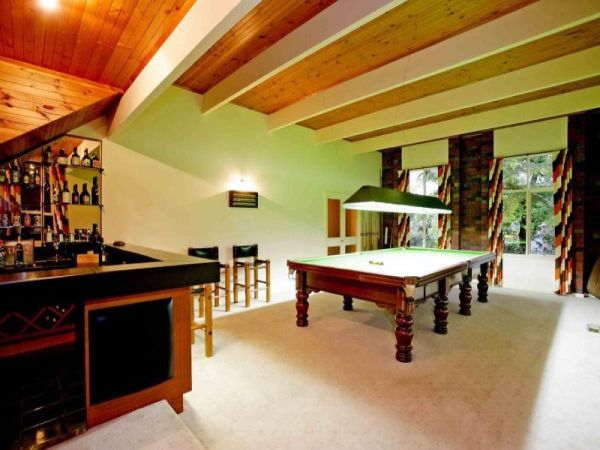 Before setting up a bar at your place, there are some considerations that you must go though. Before buying the products that would be required for your bar choose a corner of your house that would be suitable for a bar along with privacy. You should also choose the kind of design that you want your bar to be- whether it is a modern, contemporary or a traditional one. Design your own bar with some of the most exclusive ideas so that it is better than the rest.
Here are a few bar designs which you would like to use for your home as well
Sports bar
All men like sports and having a drink along with watching your favorite game is indeed a great pastime for all. You can decorate your sports bar with a TV, a billiard table or a dart board. The bar can also be designed in way where you could feel that you are yourself in a sports arena.
Your own bar
Design your bar in the way you like where you would be the host as well as the drink puncher. This would not only help you to gain expertise in the field but also help you to buy drinks as per your likings.
Casino themed bar
You can also get to design or bar with a casino theme that would inspire a lot of guests. You can add some gaming equipments and a casino machine so that the bar can appear realistic.
Things to look for before investing in a bar
Investing in a bar can cost you a lot of money. Before planning to set up a bar, check out on the expenses. Choose an idea which would suit your requirements. Also decide on the glasses, bar tables and bar stools. A bar should look tempting as well as inviting. It is important that you choose a good theme and a good color background for your bar as well. A glass bar with golden rims looks elegant and classy. A bar made out of wood also looks aristocratic.
Make an attempt in modifying the design of your bar as per the space that is accessible in your house. Try and make an imaginative bar design that you as well as your friends would like and feel comfortable in.
Check out the kind of bar you prefer and design your bar accordingly. It will surely make your home look good.