Interior designing pulls its styles from the fashion world. The bridge between the fashion and the interior world is a long one. This trend has been seen to repeat itself throughout a very long period. One of the latest trends of interior decoration is color blocking. Color blocking is one of the hottest trends of the fashion world this season. Interior designers have opted for this latest movement which has been a big hit on the ramp.  Color blocking is a super modern and contemporary decoration and at the same time it is fun and fashionable too.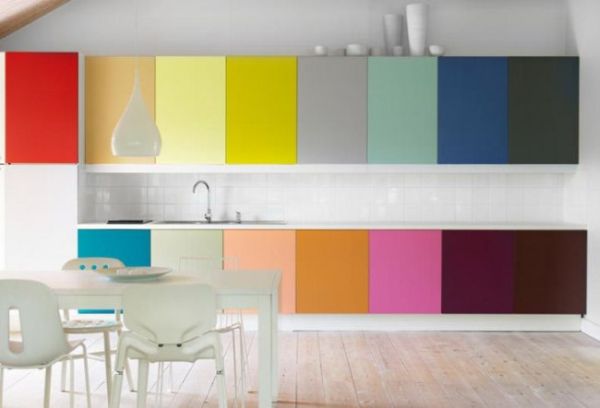 Color block technique
Color blocking is a simple concept yet very much trendy. Color blocking for interior decoration is a DIY technique to set a statement. Using the color block technique means the use of two or more color combinations in order to make a bold statement. In order to make a statement little different do –it – yourselfers can go for the tones which are complementary like red and green, blue and purple, yellow and blue/purple. It is also recommended for interior designers to go for neon colors which are very in and also for the pastel shades or colors which are of the same family. Color blocking might also involve using of strong colors with shapes in order to give a dazzling look. Color blocking is diverse and this is all the fun about it. It can be innovatively used as a DIY strategy to makes a wall statement or to emphasize a specific feature of the room or even draw attention to an art work on the wall.
How to use color block
Color blocking is for the independent mind. It is the greatest trend for those who feel like decorating and designing their home interiors. There is not set rule for color blocking. It is just the application of two or more colors in any way one wants. The shapes can be in any symmetrical design or may be in asymmetrical style just the way people want their interiors to look.  Thus as D-I-Yourselfers arranging the colors is a great lot of fun. Along with the use of bold color in different styles blocking tips are also available that can be taken in order to make the room look broader and wider and more spacious. For giving the room a more professional look with straight lines and sharp edges can be given while for more comfort and casual looks curves and asymmetrical shapes can be painted. Two color combination blocks can used to keep the room simple but for more creativity and fun more colors can be added to it.
How to spice up your room
Along with color blocking the wall Do- It – yourselfers can add color block curtains, cushions, rugs and sofas to spice up the atmosphere. These can be taken up to make the living run a jovial one. For those who want to add a touch of creativity to their bedroom they can use various color block pillow and bed covers. They add to the liveliness to the bedroom. People who do not like monotony can change the curtains, the pillow colors and also bedcovers so as to get over their boredom and give the bedroom a new look. For study rooms painting the book shelve edges of different colors is a great way but rather a simple way of color blocking.
Color blocking is a fun experience. So Do-It-Yourselfers spice up your lives and houses with the color blocking strategy and let your personality reflect through it. Whether you like soft tones or bold shades or you like both color blocks your walls the way you want them to be as there is nothing write or wrong in the way you paint your walls the color block way.