Moving is something that tens of millions of people do every year in the USA alone. While it is an exciting time as you get to make new memories in a new place, it can also be stressful. This is largely due to the lengthy moving process that can often be full of hiccups. Once the move is finally done, it can often be a huge weight off of your shoulders.
However, once the move is done, the work is not. You still need to decorate the new home. While this can be difficult at times, there are some things you can do to make it not only easier, but also a better experience. Without any further ado, let's go over 5 great ways to decorate your new home after a move.
1. Show off Your Personality
In many of our homes, they simply don't reflect who we are as a person. Sure, some do, but many homes simply have general art and decor that doesn't really represent you and your hobbies, thoughts or feelings. When you move into a new place, it should be a resolution of yours to personalize your home and inject some of your own personality.
This could be choosing art that features your favorite color, your favorite animal or even your preferred style. Also, things like the furniture, the decor and even the wall colors can be designed based on your unique interests or style. But if you really want to go above and beyond, you could also get a custom artist painting made by a real portrait painter. They will be able to take nearly any photo of yours, and turn it into a beautiful and one-of-a-kind piece of art.
2. Choose the Right Furniture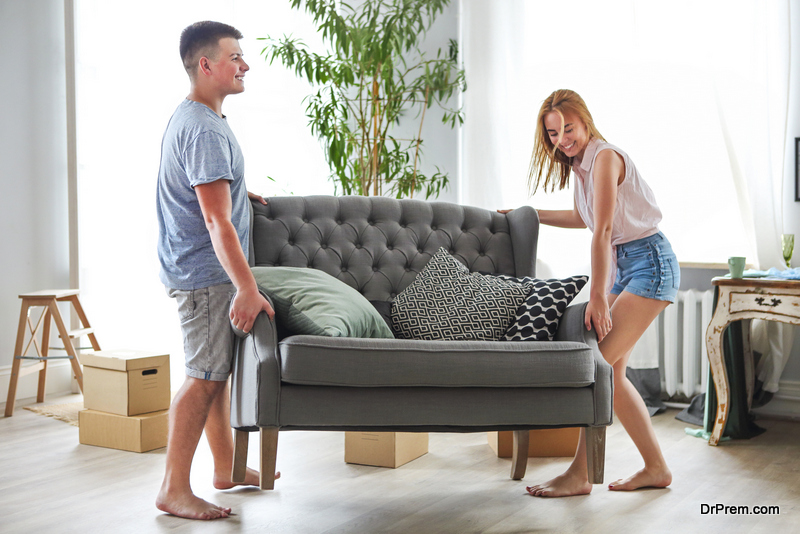 Another thing to consider when it comes to decorating your place after a move is choosing the right furniture. While many people will simply use the same furniture from their old place, this isn't always the right idea. Just because your furniture worked in your old home, doesn't always mean it will work in your new one.
You need to be sure to find pieces that fit with the space both in terms of size, but also the color or design of the furniture. Furniture that is neutral, modular and classic in how they look often will work in any sort of room or location. It is easy to build a space around your furniture, but it is tough to build your space around a piece of furniture.
3. Try to Downsize if Possible
When you move, it is the perfect time to downsize in terms of the items you have. Many of us don't even need half of the things we have. Most people don't realize this until they are in the process of moving and realize how much they truly have. As a result, before or during your move, make an effort to downsize.
Downsizing can save you a ton of space and keep you from having to move so many items. Having less can make your home look cleaner. It can also free up more space for the things you actually want, need or use. Also, going forward, make an effort not to accumulate a ton of stuff that you simply don't need.
4. Measure Twice, Move Once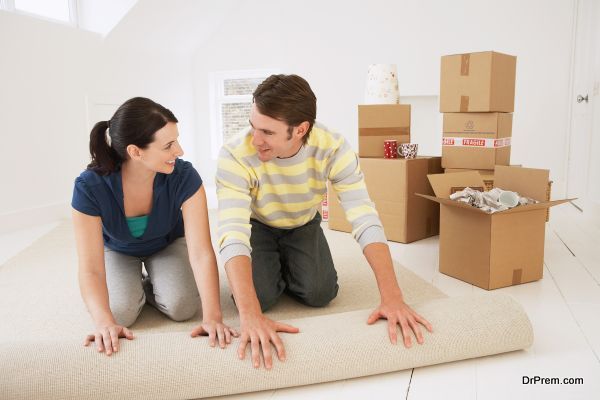 Before moving, you need to find out the dimensions of the rooms, door sizes and other things. If you don't do any measurements before, it might turn out that some of your items don't fit. It is much better to know about this ahead of time, than it is to discover an item is too big as you're trying to move in.
This also goes for design. The last thing you want to do is put a nail in the wall or your heavy couch down in a place that isn't correct. While this certainly takes more time, measuring ahead of time before doing anything important is a solid resolution to make. Checking ahead can save you a lot of time and effort down the road if things are done incorrectly.
5. Unpack ASAP
While you might be a little tired and/or stressed after the move, it is a good idea to unpack all of your moving boxes as soon as you're able to. If you don't begin the unpacking process early, it is easy to get complacent and have boxes laying around for months. In addition to simply looking better, this will also ensure that the unpacking actually gets done in a timely manner.
If you give yourself time to get into a daily routine, as if you're already fully moved in, it may be tough for you to find time to unpack all of the boxes laying around. This also goes for crucial repairs or painting, that can often remain unfinished for weeks or months if you don't do it quickly.
In conclusion, we hope that this blog post has been able to help you discover some resolutions to make when moving into and decorating your new home.
Article Submitted By Community Writer