When you're working around someone else's design aesthetic, it can be difficult to imagine making your own mark on a home. It's equally difficult to redesign a home when you've already moved all of your own belongings into spaces that are essentially work sites. From basics like painting to totally renovating a kitchen, most design projects are easier to do before you move in.
Here's a look at some of the design projects that are easier, quicker and cheaper to complete before moving.
Removing Wallpaper, Repairing Walls and Painting
Painting is simple and cost effective, but when the rooms are full of furniture it slows things down and adds labor to the project. You'll spend a fair amount of time moving everything far enough away from the walls to use rollers. Removing wallpaper and repairing the plaster or drywall also requires a clear working space. Fixing the walls before the move in will save you time and guarantee that nothing gets damaged during the process.
Flooring
No matter what type of flooring you are putting down or refinishing, nothing can be in the room while the work is being done. If you take on a flooring project after moving in everything will have to be moved right back out.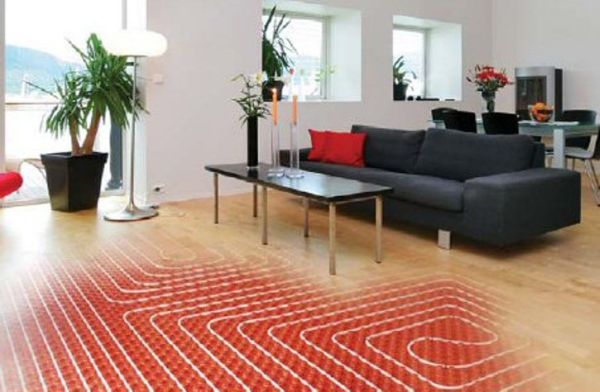 Bathroom Renovations
If you only have one bathroom in your home, or you plan to renovate all the bathrooms, you'll quickly realize this project is best handled when you aren't living there yet. You can always eat out or buy ready-made meals if your kitchen is under construction, but there's no way to get around showering and using the restroom. The water may also have to be turned off, which will make things that much more inconvenient.
Ceiling Fixes
Unattractive popcorn ceilings are high on the renovation list for most homeowners. Ceiling fixes create huge messes that get all over everything. Unless you plan on keeping everything covered and moving it out of the way, it's best to complete this project before moving in.
Electrical Projects
Lighting is one design element that can completely change the mood and look of a room. Many electrical projects require turning off the power for safety, which means the entire home could be affected. It's also much easier for electricians to work in a vacant space if they are rewiring, cutting into drywall, or replacing fixtures.
There are two things that can help you get your redesign projects done in the middle of a move. First, create a master plan that prioritizes your projects within your timeline. If you are purchasing a home, typically the first mortgage payment won't have to be made until the month after you are handed the keys. This gives you about four weeks to make improvements without having to pay for two homes at once.
The second sanity-saver is enlisting the help of a professional mover. Hiring a moving company always makes a move easier. If you are considering several redesign projects, they can also be a huge stress reliever. The movers can handle the logistics so that you can focus on getting everything ready before the move-in date. Another great benefit when you hire a moving company is that the movers can help you get your furniture in the perfect position even if it takes a few tries. If time becomes a factor, these companies can also provide storage solutions for your belongings while you finish up your design projects.