Homeowners these days do not hesitate in experimenting with new décor ideas to make their home look unique and attractive. Here we have a list of some exiting floor designs that will not only enhance the beauty of your floors but can also make your home look unique.
These floor designs may seem little different from traditional floor designs but they add an attractive look to your house. Some of these fabulous floor designs are:
Web-like flooring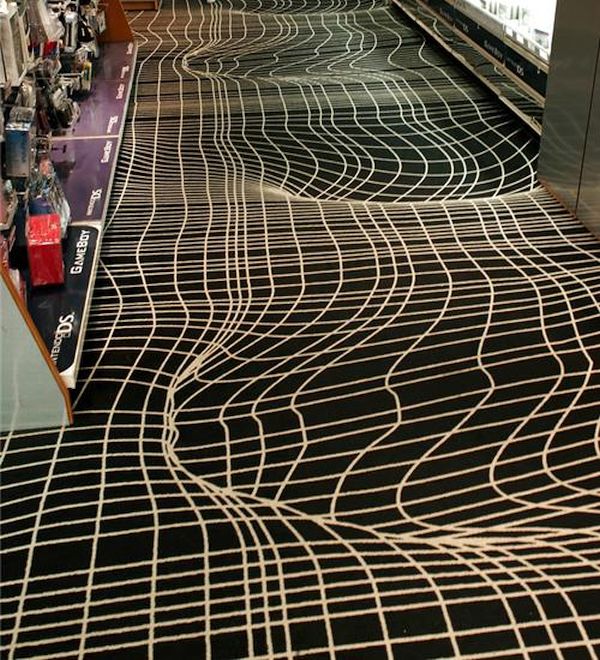 This beautifully designed optical illusion carpet can add a cool look to your home. Web-like structures made on the carpet gives an illusion to have spider web on the floor. This floor design is available in the market in different shapes, sizes, and colors.
Leather belt flooring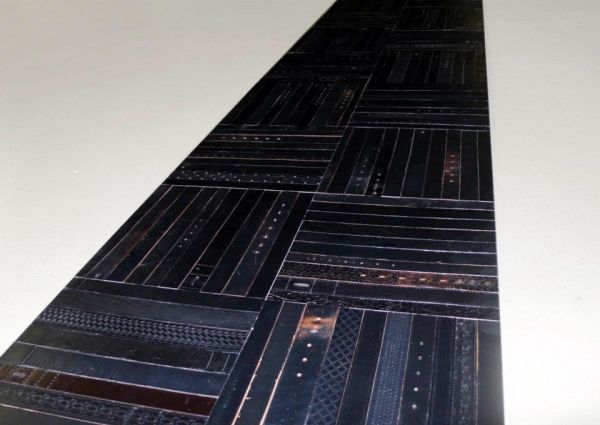 Leather floor is an innovative way to reuse vintage belts. You can transform useless and trimmed belts into beautiful tiles, rugs, and carpets. Colorful vintage-strapped belts can enhance the beauty of your house and make it look classy. Available in the market for $70 per square feet, leather flooring may look unusual but the exclusive design makes a perfect choice for modern home.
Bottle cap flooring
Go environment friendly with these beautiful bottle cap flooring. Apart from giving a shape to your collection of bottle caps, it will also add a unique look to your house. This way, you not only help sustain the environment but can show your creative side as well. You can replace the old concrete and cement floor with this unique bottle cap floor. There is no need to call a professional to arrange cap flooring, as you can achieve it on your own.
Photo collage flooring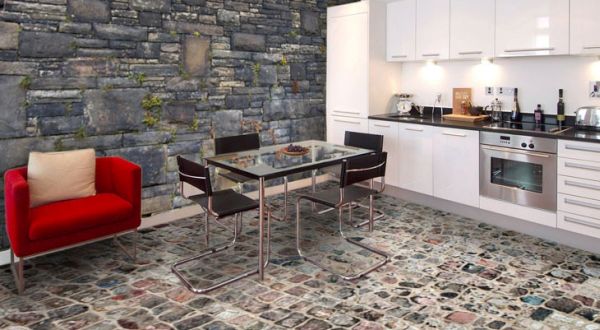 Photo collage flooring is the best way to keep your loved ones in front of your eyes. You can also go for different pictures and paintings, as they can add a classy look to your house and bring radiance to the interior.
Light flooring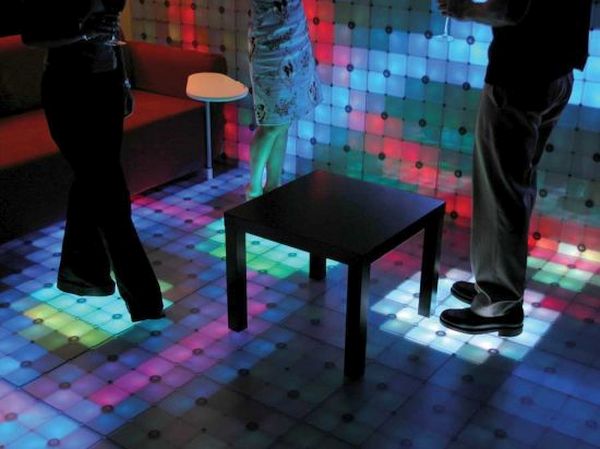 If you love parties then light floorings are the best option for you. Installing such flooring will enables you to give a party look to your home. Light flooring also comes with special features to let you switch off the floor lights and convert the dance floor into normal, regular floor. You can use vacuum cleaning to maintain the beauty of the house.
Cool and creative flooring ideas can help you add a unique look to your house. These ideas not only enhance the beauty of your house but also help you to go environmentally friendly.