The chair is the most important furniture in homes, offices, and hospitals. There's hardly any place where we don't require it. However, since it has become such a usual part of our lives, we have a thinking that chair is only for sitting and take it for granted. Well, if you are thinking the same, then maybe it is time to change your thoughts. Designers from all around the world are coming up with innovative chair design ideas to break this monotony. The foldable Desile Chair is the perfect example of what we are talking about.
Desile Chair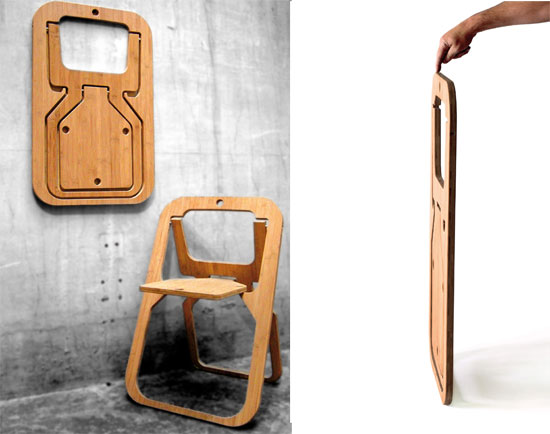 With modern spaces shrinking day by day, folding and portable furniture are becoming an integral part of the modern lifestyle. Designed by Christian Desile, the "Desile" is a folding chair that unfolds to provide instant seating to the users. Made of bamboo and recycled PET, the folding chair is not only light in weight but also promotes a more ecological lifestyle. Presenting a unique two-way opening, the sustainable chair folds flat into a 20mm thick sheet for easy storage as well as transportation. When not in use, you may simply fold it and hang on the wall like a calendar.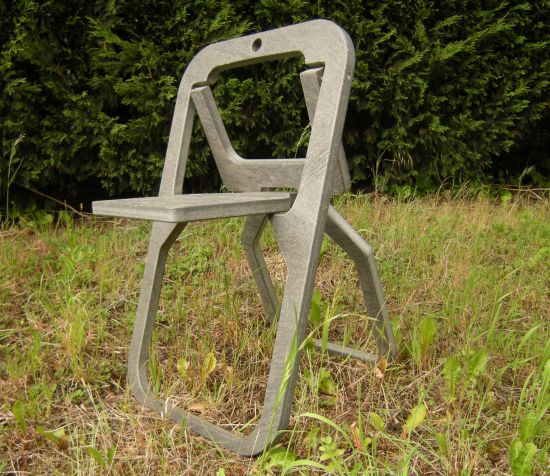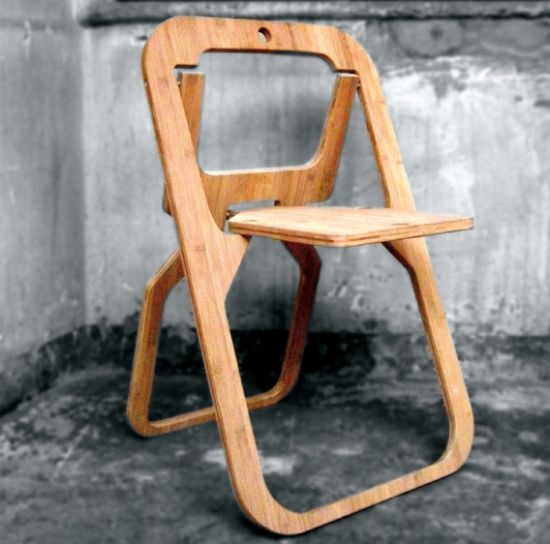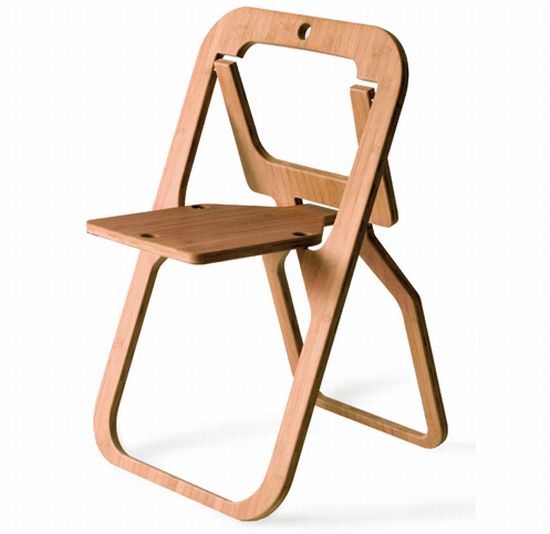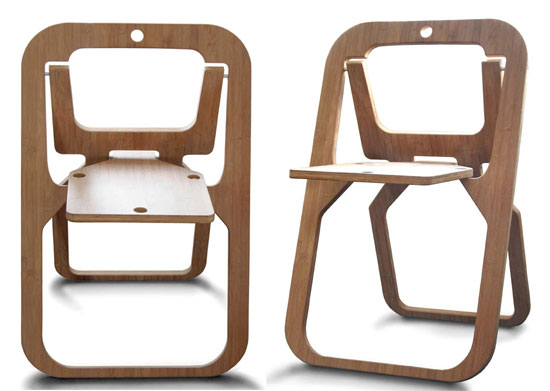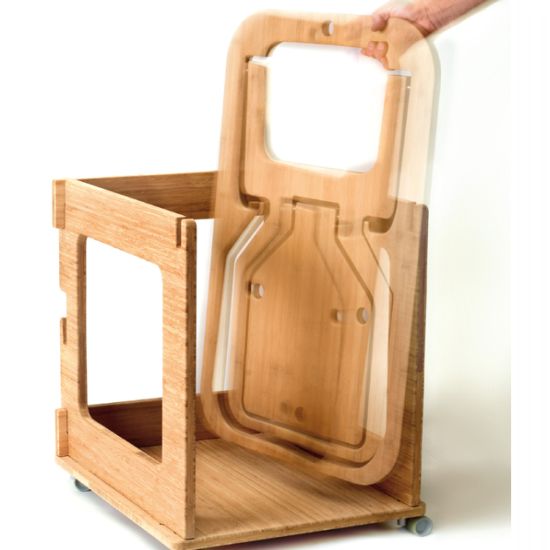 Via: Vange
Some more chair designs similar to Desile Chair
1. LC4 Chaise Lounge: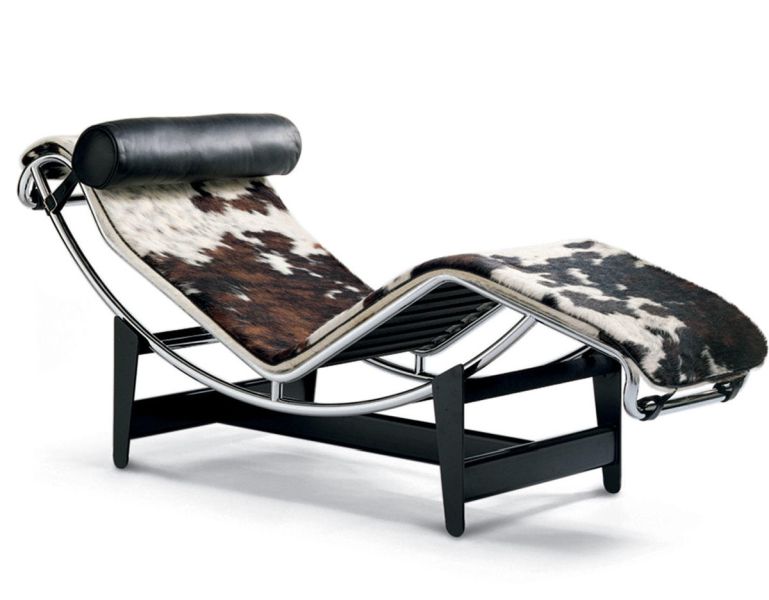 This is a very comfortable chair. The idea behind this chair is that of relaxing, henceforth, also known as 'relaxing machine'. This is a very modern design although not a very new idea. This is very innovative because it not looks current and modern but also is very soothing and comfortable body for anyone who sits in this chair. This futuristic nature comes with a feeling of chair floating.
2. LC3 Sofa Armchair: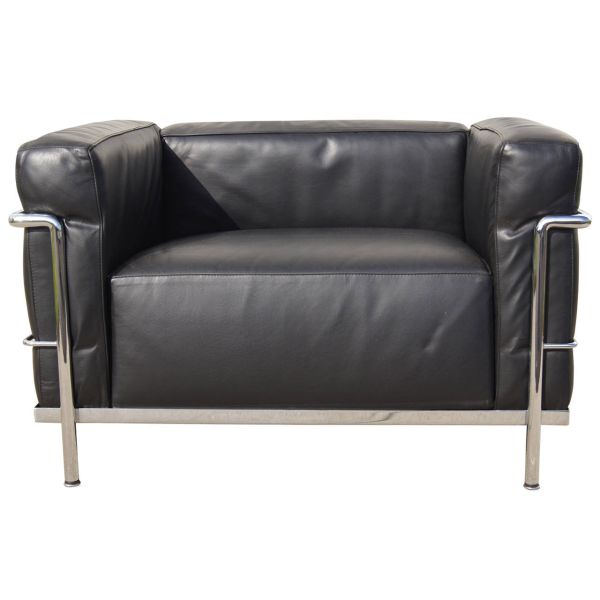 The idea used behind this chair is to hide the body structure of the chair behind soft fabrics and cushions. The material used is sleek tubular chrome. This leads to the structure a design component without overpowering the overall equilibrium of the chair. This innovative chair design gives chair trendy look and provides a comfortable sitting arrangement.
3. Barcelona chair:
This Barcelona chair is from German Pavilion. The idea behind creating this chair was for kings and queens. The chair has an exquisite design. Later on this comfortable chair was build for other people also. The chair is very comfortable as the structure is very elegantly and delicately produced.
4. La Chaise Lounge: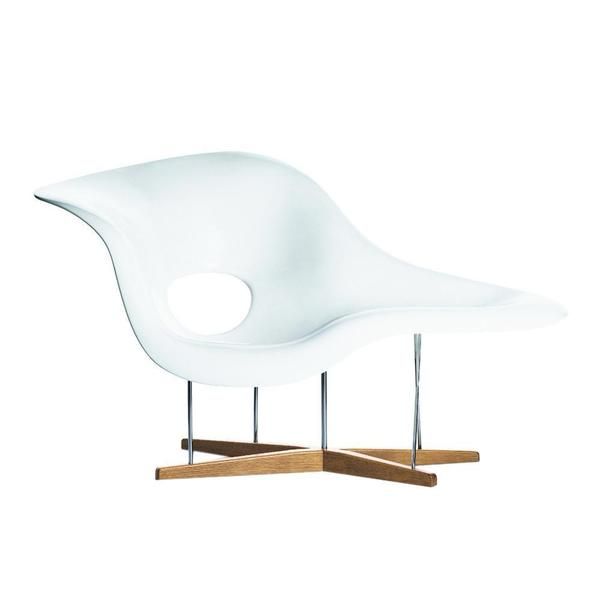 This chair was made through a very creative idea. The idea used is by molding fiberglass. This kind of chair is voluptuous. Although the chair is stark in nature, the design is very comfortable to sit in. this idea is a contrast with the original wood base chairs.
5. Plastic Armchair: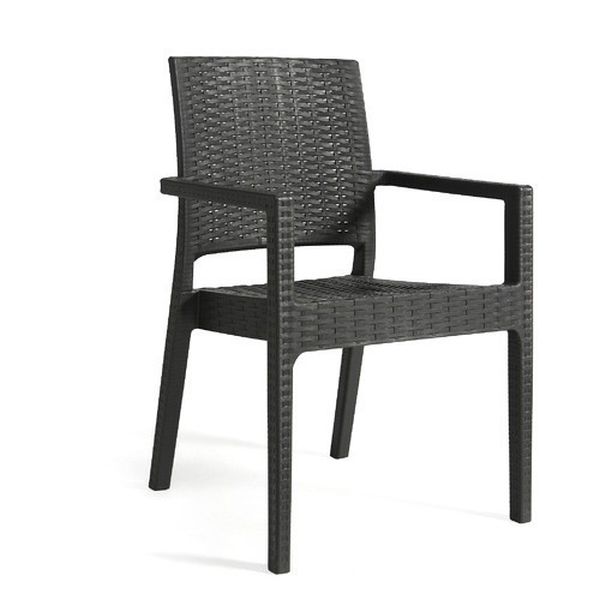 The plastic armchair is also a very bright idea to use, especially, when a number of guests visit. It can be stacked on top of one another, takes lesser space, and it is available in various and numerous inventive designs. This idea is best when used in large events and functions where there are a number of guests and invites present.
6. Lounge Chair: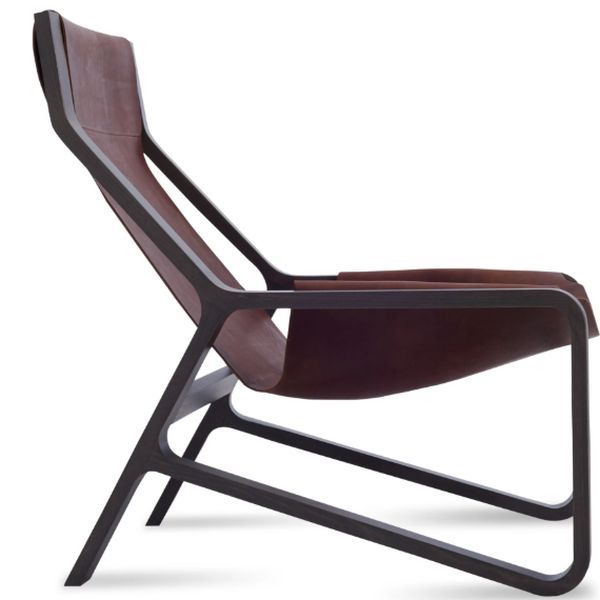 This chair was made with the idea of molding the plywood construction. This chair is masterwork of design, comfort production and material. This idea was developed to culminate the constant innovations and experimentation with plywood molding and construction. The outer structure resembles an exoskeleton. It speaks of strength and comfort. This chair is infinitely relaxing.
7. Egg Chair: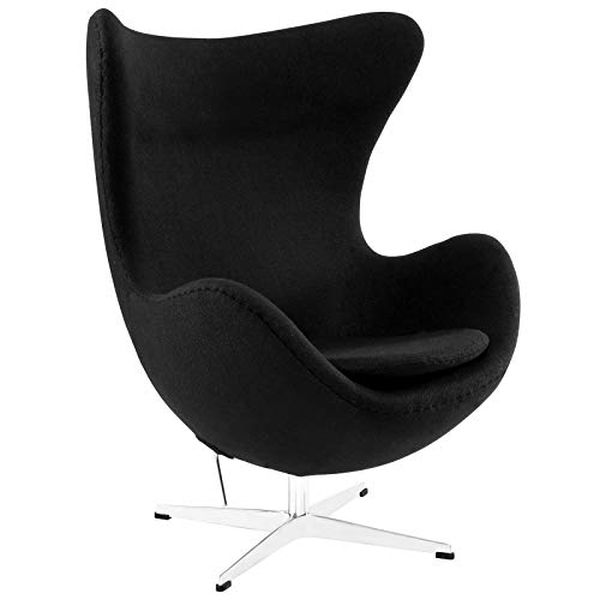 This chair has been made by using a classic idea. This chair is well thought built and highly functional. The high wings of the chair prevent from one from seeing a side of the other person beside immediately. In this way one gets privacy.  It is best for office purpose where employees will not be distracted by other employees' works beside them.
8. Ball Chair: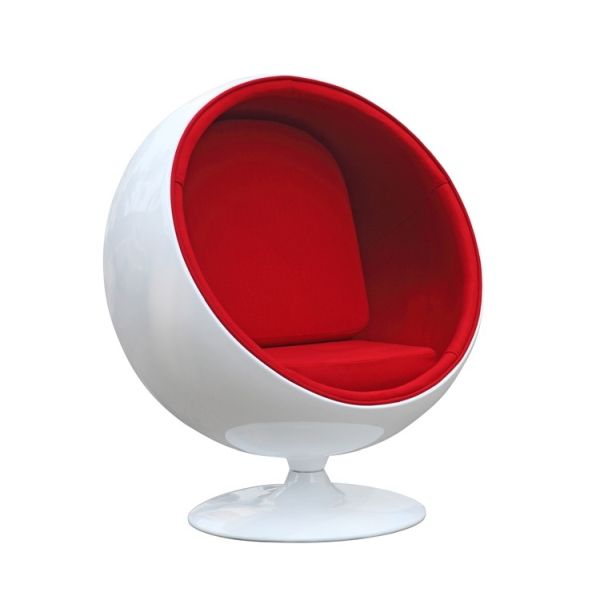 This ball chair is also known as globe chair. The idea behind this chair was a simple design and great comfort. This chair is a real triumph in the market as it exceeds the level of both, the design and comfort. Simply by hollowing the middle part, a sphere is created.
9. Wiggle Chair: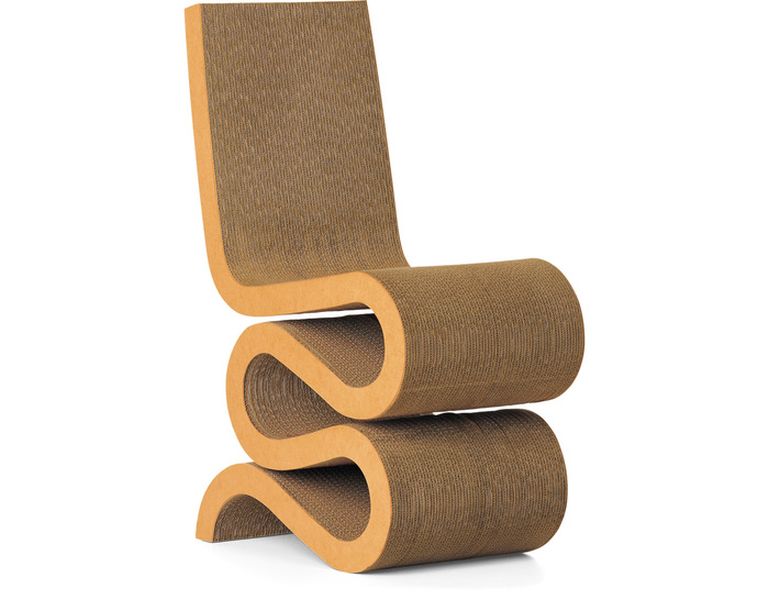 The idea behind creating this chair was in two respects- firstly to use cardboard as the material of the structure and secondly to defy the notion of must-have legs in the chair. This chair is without legs and is made out of cardboard material. It is a very comfortable chair and is good for use in libraries.
10. Re-edition egg chair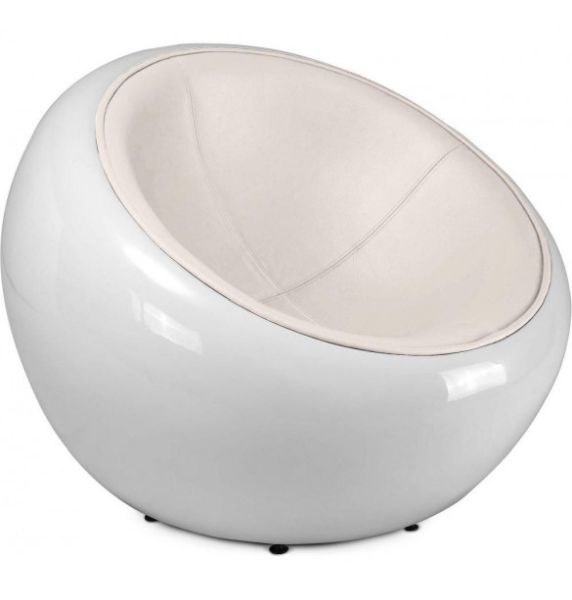 Have you ever thought what I would be like to sit inside an egg? Well, to counter your imagination Peter Ghyczy has come up with his Re-edition chair designs for your garden with a very innovative concept customized in his flagship product 'Egg'. The Egg chair (Lightweight, waterproof once closed, with rotating basis to 360 °) and C hair (uses PVC to look stylish inside out) corresponds to the style "nesting" and both have a vintage and contemporary look, ideal for a quick summer slumber. Have a look and choose one for yourself!
11. Pata folding chair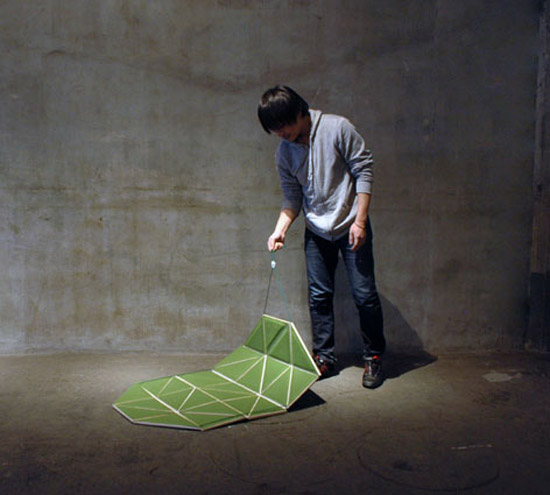 Portable or flexible designs apart from adding extra space to compact apartments also allows the designers to play with their ideas. The "Pata" by Japanese designer Hiroyuki Morita is an identical chair that when not required as a seating either becomes a floor mat or folds into a compact pack for easy storage as well as transportation. Users can simply pull and tighten the connecting cord to convert the mat into the chair once again. Moreover, the Pata can alter its shape to accommodate the users with different size and weight.
12. Pumpkin Armchair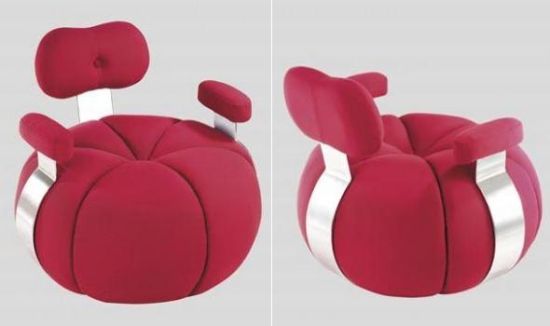 Modern furniture has come a long way from hard wooden and steal chairs to comfortable and stylish seating. Characteristic to its name Pumpkin Armchair is reminiscent of a giant pumpkin, welcoming the user with its innovative, protectively and truly voluptuous design. It comes in different color patterns, you may pick between red, black, brown and yellow according to the color theme of your living space.
Pumpkin Armchair is an innovative piece of furniture that perfectly matches the stylish living spaces of modern apartments. Moreover, the chair with its compact finish and lightweight can easily be shifted from one room to another.
Summary
Each of the above chair mentioned have fantastic designs created through innovative ideas and till date inspire designers. These ideas used produce comfortable chairs.