Do you love being a designer? Do you have wisdom to share with other designers to help them improve their skills or client relationships? If so, you may want to consider writing a book.
There are thousands of helpful design books on the shelves already, but since everyone has a unique perspective and experience, there's always room for more. You have experience nobody else has. You've probably figured out some interesting ways to accomplish different results using standard tools. Maybe you found a shortcut for creating popular textures from scratch, or perhaps you've developed a system to save time organizing layers. Whatever it is, your expertise is valuable to the world and people will pay to learn it.
1. Recognize the value of your design experience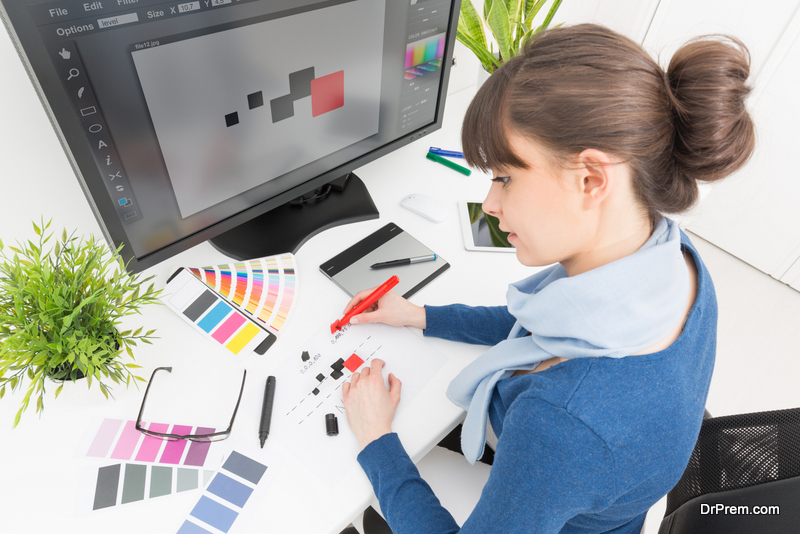 The value of your design experience is not derived from how high you score on the scale of expertise. There will always be somebody more talented than you. This applies to everyone in the world, even famous painters and writers. The value of your design experience is derived from the simple fact that somebody, somewhere, will benefit from what you have to share. It's that simple.
Contemplate the unique knowledge you have to offer as a designer. Anyone can go to YouTube and find instructional videos for how to create a realistic-looking planet from scratch in Photoshop. What do you know that can't be found in common tutorials?
Do you have a special system for extracting a clear idea from your clients? If so, other designers will benefit from your method. Getting clients to define their ideas isn't an easy or fun job. In fact, it's often impossible. Design clients are notoriously unable to articulate exactly what they want, but are quick to know what they don't want the moment they see it.
2. Start creating your content
Once you know what design wisdom you want to share, start writing! Be sure to include visuals to keep readers interested. Be sure to include screenshots of your design work to show people what you've created using the wisdom you're sharing.
3. Create a plan for publishing your book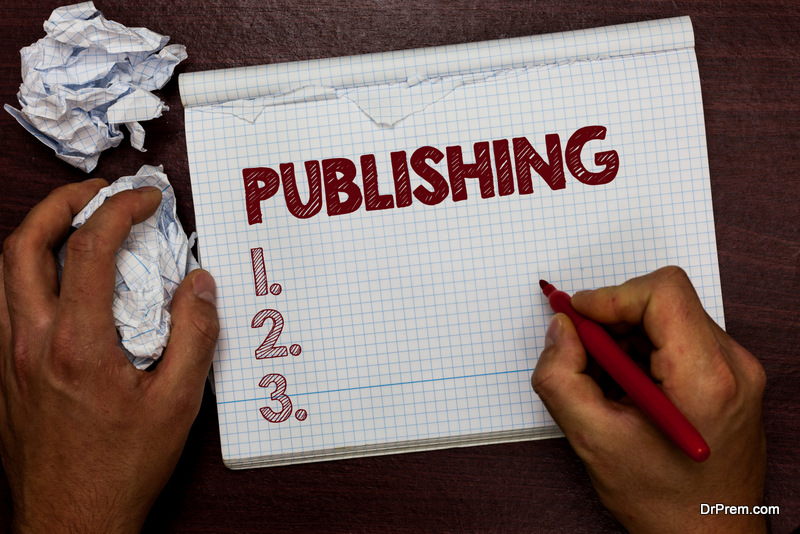 Don't be afraid to self-publish. It's not always worth waiting it out to find an agent to pitch your book.
The top two methods to self-publish are to go directly to a printing company or go through a self-publishing platform like Blurb or Balboa Press. There are pros and cons to each. For example, a self-publishing platform will provide you with an ISBN number for an extra fee, which means your book can be ordered through bookstores and Amazon.com. You can get an ISBN number for a self-printed book as well, but the process is more involved and you'll have to do the work yourself.
Self-publishing is less work but costs more
While self-publishing platforms will print copies on-demand and most will handle all the sales and shipping for you, it will cost you hundreds or thousands of dollars. Going directly to a printing company is much cheaper.
Self-printing costs less but is more work
The best benefit to printing your design book through a printing company is that you won't be required to enter into a contract for publication rights. This will give you carte blanche when it comes to testing your market and distributing your book however you see fit.
When you use a publishing house, you don't need to worry about formatting your content for print because they provide you with their templates. When self-printing, you need a little more knowledge. Presuming you're in a design niche that prepares files for print, you should excel at this part of the process.
To be sure you get it right, go through Printing Center USA's tutorial to learn how to prepare your content for print. The guide covers important basics like maintaining at least a quarter-inch gutter on the inside of each page for perfect binding, and making sure photos that span two pages aren't going to look strange if they don't line up perfectly.
4. Set aside a budget for necessary expenses
Regardless of how you publish your book, you'll need to pay for services like cover design, editing, formatting, and promotion. Nothing will halt your sales like typos and bad formatting. Unfortunately, people do judge books by their cover, so you need to invest in a professional cover designer that knows your market.
Have fun creating your book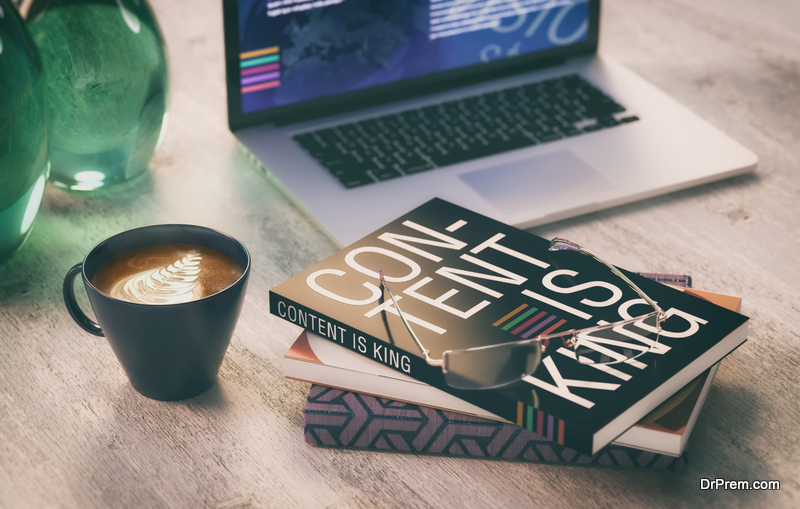 Hopefully your book will sell well, but either way, remember to have fun. Passive income is well-earned when you've enjoyed the process of creating it.
Article Submitted By Community Writer