Eco-Modular Classroom, A Green Approach For Young Minds
Whether you need an art studio, office space, music room, science block or coaching centre, it is always worthy to choose a place where learning is green and comes naturally. For a space where young minds are developed, it is imperative to have a green environment for more inspiration and motivation. Eco-friendly classroom has evolved as a great and innovative solution to encourage environmental citizenship, educational play, outdoor learning and help students re-connect with nature. Without any doubt, poorly maintained and old buildings have detrimental impact on both teaching and learning.
Eco-friendly materials and modern designs used for construction makes green classrooms a relaxing space to lean while maintaining strong ecological approach. Good thing is that eco-modular classes are designed to nurture your individual needs and reduce impact on environment. Right now, 7.5 million children study in more than 300,000 classrooms in United States. So far, "temporary" rooms serve the needs for 5-year tenure indicating that these structures are designed for quick support for staffing overflow. This is probably a challenge but, an architect Allen Post at "Perkins and Will" designing firms told Co. Design that Temporary classroom is loud and inhospitable for learning.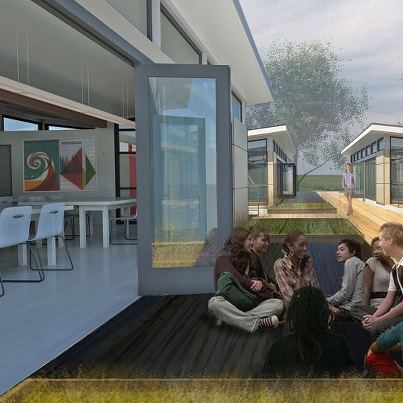 Allen Post's Eco-Modular Classroom
Inhospitable dungeons designed the plan for "Sprout Space", that is eco-modular classrooms of firm and winner of 2009 Open-Architecture Challenge. Allen Post was pleased by modular construction when studying 2.5 million houses built under housing mandate of Nelson Mandela in South Africa. This shifted Allen's approach for temporary classrooms in support of healthier and strong learning environment. Perkins+Will examine all essential materials used for eliminating off gassing in learning space. Natural ventilation let fresh air to enter into the room for improving quality of indoor air.
Thoughtful designs often affect the curriculum of teachers and have a great impact on learning. Moreover, butterfly-shaped roof opens up doors for more sunlight to sparkle up indoors. This design also diverts the way of rainwater towards class-side funnels through funnels. Rooftop solar sheets link to real-time website often accessed by students to monitor the use of power in entire building.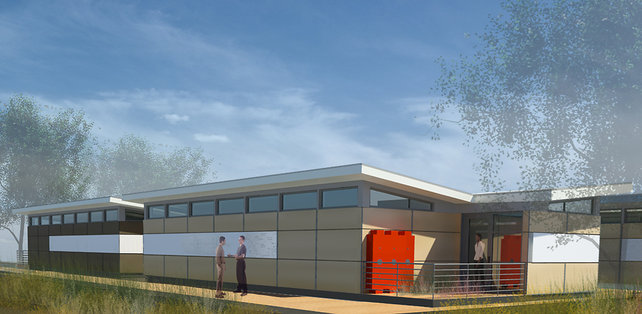 About Eco-Modular Classrooms
An architect-designed eco-modular classroom space is a preeminent choice to serve your educational needs and propose an energy-efficient building. Eco-classrooms are cost-effective and sustainable solutions that are build on government's intention to achieve sustainable learning space. With low emission and running cost, eco-modular classrooms have evolved as a turnkey solution to complement every need. Introduced in 1960, quick-fix solution has great drawbacks as classroom space and ever deteriorating. In an era when children are taught on interactive plain boards with the use of handheld computers, an out-dated and prefabricated surrounding is unsuitable.
Eco-friendly environment not only maintain healthy environment but also ensures child-friendliness and low maintenance. By providing a realistic approach, eco-modular classroom is an eco living space for students. Green classrooms are constructed using 99.9% recyclable and reusable materials to ensure minimum impact on environment. This space builds a relationship between teaching and learning. With an estimated lifespan of more than 40 years, eco-modular classroom propose both a permanent and semi-permanent solution for student's needs. Flexible design of eco-modular classroom opens up ways for close integration whenever you want to expand existing buildings.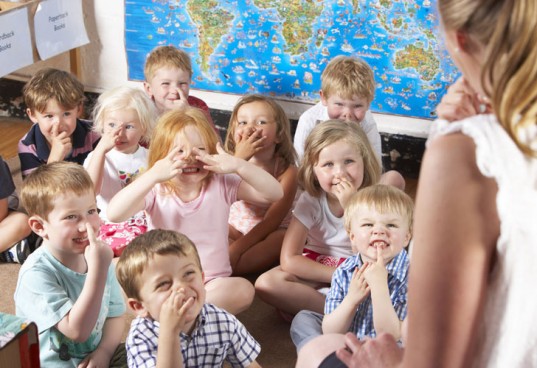 Efficacy Of  An Eco-Modular Classroom
Many issues influence your outlook for eco-modular classrooms that also includes environmental concerns. Learning in sustainable environment spread positive message about preventing earth's natural resources. There is no doubt that many things pave ways for creating an eco-friendly classroom. This will certainly involve some changes in classroom such as use of paper-recycling boxes, re-usable plastic bottles and green symbol on classroom walls. In spite of suing artificial decorations, one can consider using plants, flowers and can even ask students to grow seeds.