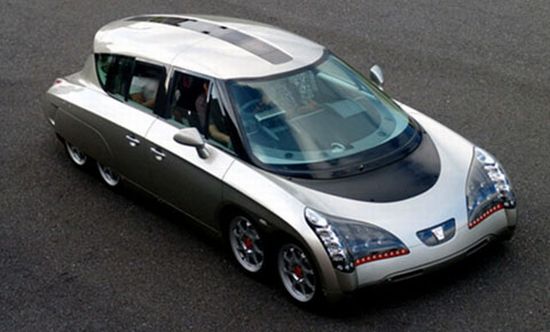 Eight wheeled cars can be considered a total waste of power, especially when they come running on batteries. However, the Electric LIthium-Ion CAr (ELIICA) is a unique concept car that you don't see on the roads everyday. The 17 feet long car, featuring just four seats, is sheer luxury that will retail for around $255,000. While the front doors, opening forward, are not much different from regular car doors, the back doors look more like the Dolorean, which are gull-winged. Even with such a huge size, the Eliica just weighs 5300 pounds, quite amazing! Featuring a regenerative braking system, all the wheels of the Eliica generates power from a separate 60kW motor that gets as high a range as 200 miles per charge.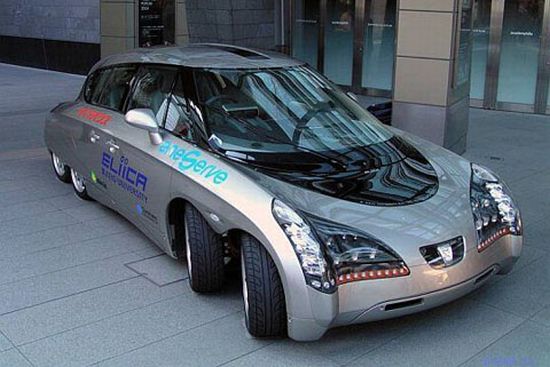 Usability:
As depicted, the ELIICA isn't the car for the masses, in fact, it is a vehicle for the elite club with deep pockets. The design of the vehicle is still looking for a taker from the automotive industry.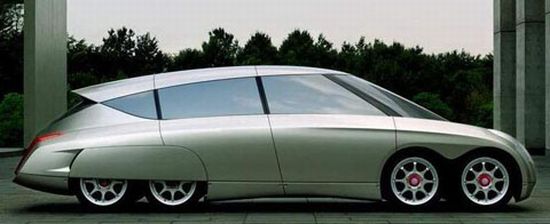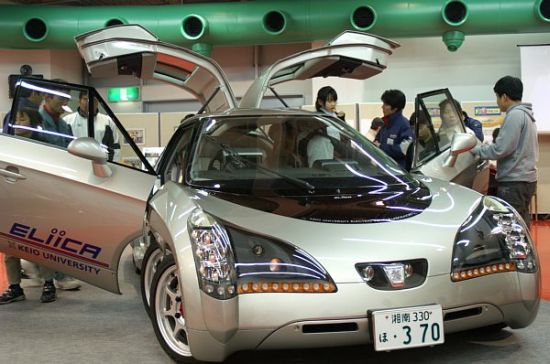 Via: Zoomilife
A team led by Professor Hiroshi Shimizu at Keio University, Tokyo.