A vital part of accessorized makeup for any woman, jewelry offers a great way to inject a touch of creativity and personality into your daily style. The best thing about jewelry is that it's one of those things that you can wear for a wide variety of reasons. You can put on your favorite piece to just express your personal taste or at a life-changing event like your wedding.
That said, sometimes you just want to switch it up. You can easily get tired of wearing the same old piece in the same way. However, the nigh perfect piece from shopedc.com can mean the difference between a plain old look and an outfit that looks amazingly pulled together.
Surprisingly, it's quite fortunate that there are no rules when it comes to wearing jewelry. You can easily find new ways to wear your favorite pieces. Here are 5 unique ways to do just that:
Incorporate jewelry into your hair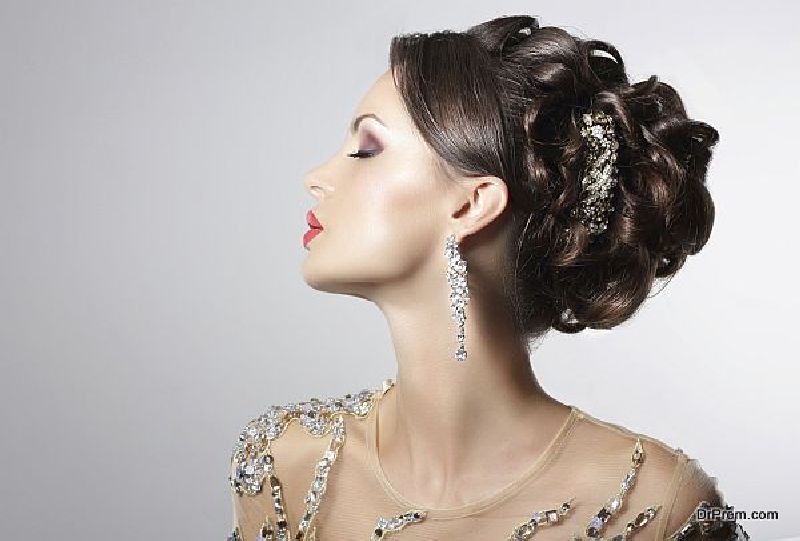 An interesting way to show off your favorite jewelry is to incorporate it into your hairstyle. Simply put up your hair into an upswept bun or loose ponytail and use a necklace to add some color and sparkle to the style. Or, you can take your earrings and clip them onto a beautiful headband for some extra shine.
If you have long hair, do an easy French braid and add some gold hoop earrings to accent the style. You could also spice up your hairstyle by adding jeweled pins to your hair elastic.
Layer your necklaces
Layering different types of necklaces is a great way to incorporate some boho chic into your outfit. But to do this right, you have to combine necklaces that have different colors, styles, and materials. You should also use necklaces that have different length and thickness. However, try to stick to one unifying theme to put your look together. The best thing would be to visit the nearest jewelry store and try to match jewelry with your look.
Add sparkle to other accessories
You can use your jewelry to add a higher level of sparkles to accessories such as hats, shoes, scarves, and purses. The simplest way to do this is by clipping on a pair of beautiful earrings to your heels. This will take your style level up a notch. And the best part? You can simply interchange the earrings to create an easy, new look.
You can also add a brooch to your scarf for more shine. Then, you can either tie the scarf around your neck or tie it around your waist to make a show-stopping belt.
Over-accessorize with rings
Indulge your inner flower child by using lots of different rings to create an over-accessorized but modern look. By now, you might have already seen different variations in colors, materials, and styles that are related to this look. But you can easily use your own favorite pieces to create a look that is all your own.
Layer your fingers with as many – or as few – rings as you'd like. The only "rule" here is to use rings that are of different sizes and designs. For example, you can mix delicate rings with more tribal midi knuckle rings. Put all these pieces together and you make an interesting statement element for your outfit.
Embrace the unexpected
If you're on vacation, loop a longer necklace around your ankle to create an interesting ankle bracelet for your bare feet. You could try wearing your cuff bracelets on your upper arm to embrace your inner warrior. Or, replace the band on an old but beloved watch with a thin, colorful scarf to create an entirely new look. The point here is that you should embrace the unexpected when creating unique ways to wear your jewelry.
Article Submitted By Community Writer