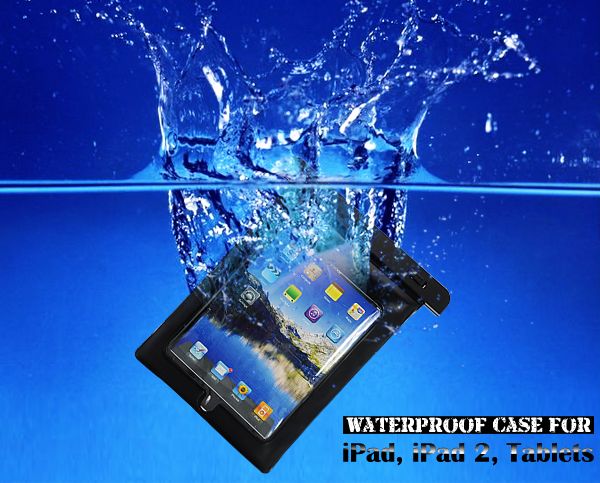 With 100 percent sealed and waterproof protection, the latest waterproof case for the iPad, iPad2, the Samsung Galaxy Tab and any other tablet, is certainly going to hit a big market of tablet users. The pouch is transparent and one can boast of his assets even when it is inside.

This unique pouch enables you to take your iPad wherever you want to without leaving it, no matter where you are going – be it swimming, rafting, diving, fishing, exploring or any other task. Now you need not worry that your iPad will turn mute – this little pouch will handle it all that might risk your gadget.
Another noteworthy thing about this waterproof case is that since it allows full usage of your iPad's screen and controls, you can play games, listen to music, watch movies, get connected and do whatever you want to inside water without taking the gadget out of the pouch. This case is also designed in a manner that if it falls into water, it will still keep floating, making it easier for you to find your device. With the strap that comes manufactured along with the case, you can easily carry it in water with the strap around your neck.
The pouch is made of a material combining PVC and ABS, and boasts a waterproof rating of IPx8, which means complete immersion in water.
Via: Chinavasion