Good quality furniture is the greatest asset of your house that plays a vital role in enhancing the beauty of your interiors. Your furniture is without doubt a great piece of décor that would make or break the look of any place. Below are five examples of modern and stylish furniture that would surely steal your heart away.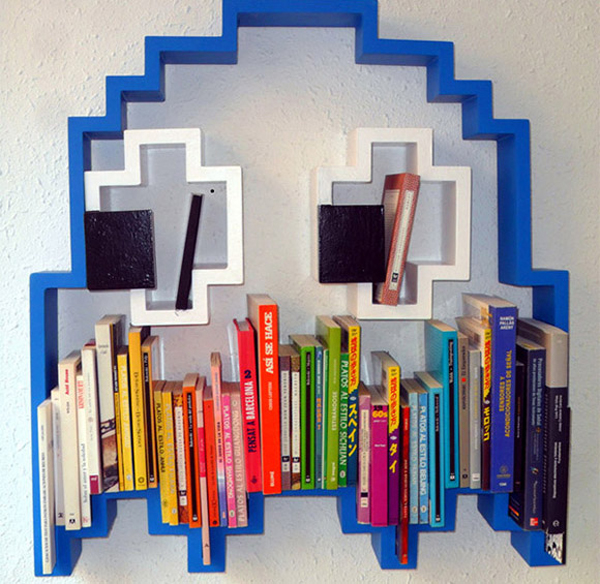 Pac-Man Ghost Bookshelf:
This brilliantly designed bookshelf is the creation of designer Mirko Ginepro from Italy. The shelf unit is carved from varnished wood and is painted based on the theme of the famous video game character Pac-Man. You can order the bookshelf in any desired size since it is custom made to fit any object such as a large television or small items of decoration. The incredible design of the shelf is perfect to go with any kind of interior.
Mario Shelves:
This incredible Mario-themed shelves have been designed by Judith a mechanical engineering student from Germany, as an end table for her apartment. The shelves are made from warp pipe made from garbage cans. The shelves can also be utilized as tables to keep the cell phones in a more managed way.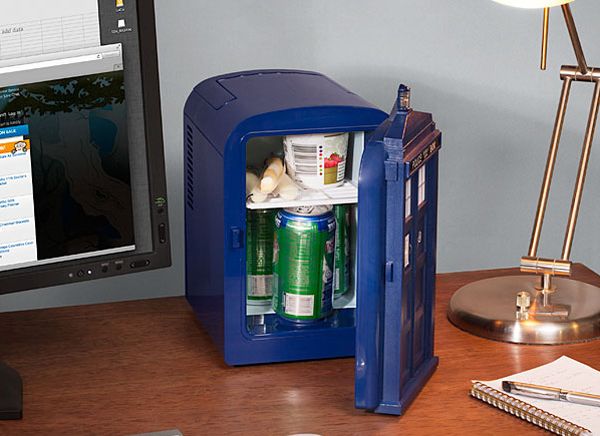 TARDIS Fridge:
Designed by artist Joy Alyssa Day, this is a unique kit that you can attach to a refrigerator to make it resemble a TARDIS. The kit comes with a skin that joins with the front side of the refrigerator with a cold-water dispenser. The phone door can be swung opened whenever needed. The kit is.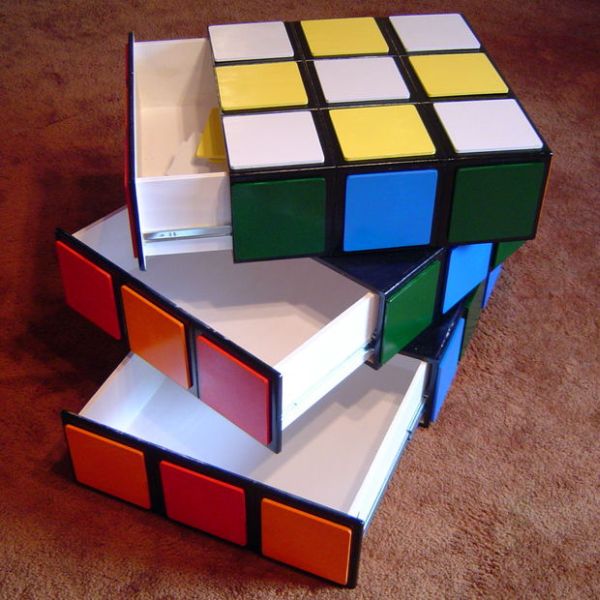 Rubik's Cube Dresser:
The list of geek furniture would be incomplete without mentioning the Rubik's Cube Dresser, which is actually a cube shaped set of drawers and is amazing truly. Along with extremely innovative furniture is also available a complete manual of how the piece was assembled so that you can even try making one yourself.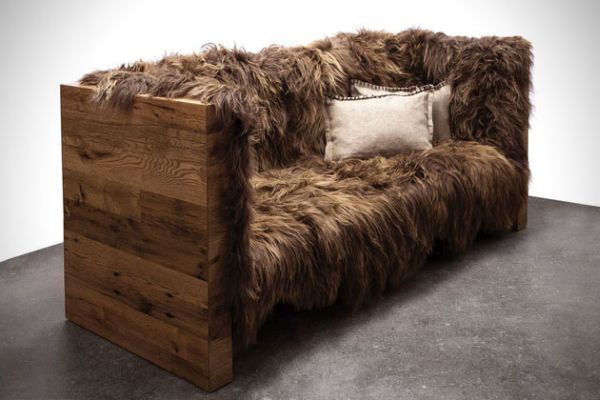 Chewbacca:
Inspired Sofa: Everyone knows the famous character from Star Wars, the Chewbacca. The Chewbacca inspired sofa is a Long Wool designed by Nersi Nasseri from Sentinent, New York. The base of the furniture is made from reused American oak boards and the sheepskin cover above provides warmth during the winters.
Summary
Here are some elegantly designed furniture pieces that are not only comfortable but will make your house look smarter and more beautiful than ever by rendering an altogether different look to it.