Books are very important to us, as they are our primary source of information. Books enhance and broaden the horizons of our knowledge. While some of us have no time to even look at the books in our shelves, others find them useful in furniture designing. Explore this article to know about wonderful furniture inspired by books.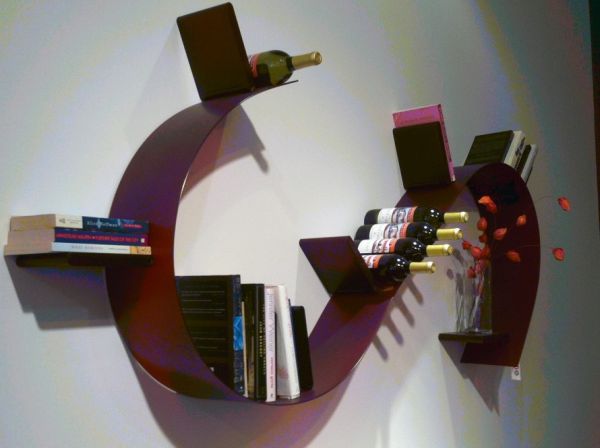 The 'Bookworm':
Designed by the Dutch studio, Atelier 010, this is a two in one bookshelf where you can keep you collection of books and. At the same time, you can sit and read books with the space provided at the centre of the shelf. The shelf comes in double shades of orange and green, which symbolize creativity and freshness. The curvy body is made out of steel and has a bulb that facilitates late night reading.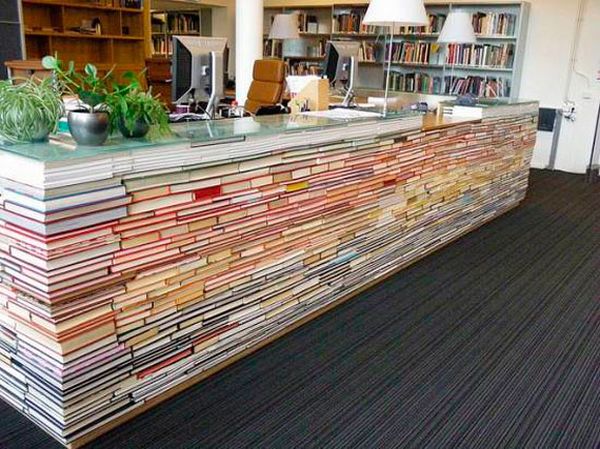 Book Desk:
If you want a solution as to how to efficiently store large number of books in your house, here is an elegant and convenient book desk. You can add a professional finish to your home by just arranging the books in a proper order with a neatly cut glass bar on the top. And here is your beautiful book made front desk ready.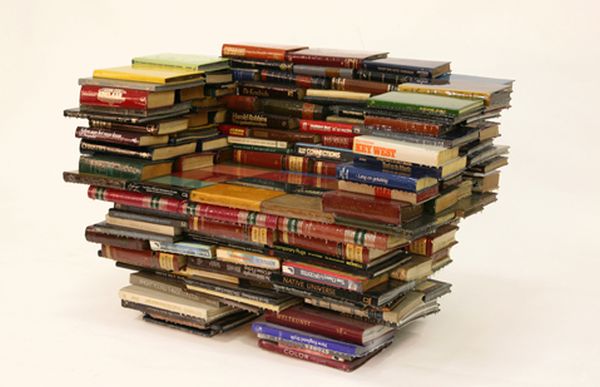 The Book Chair:
Richard Hutten has designed this unique piece by carefully stacking chairs to get a balanced and stable structure and then laminating it with multiple layers of polyurethane. Polyurethane is used to increase the stability of this chair structure.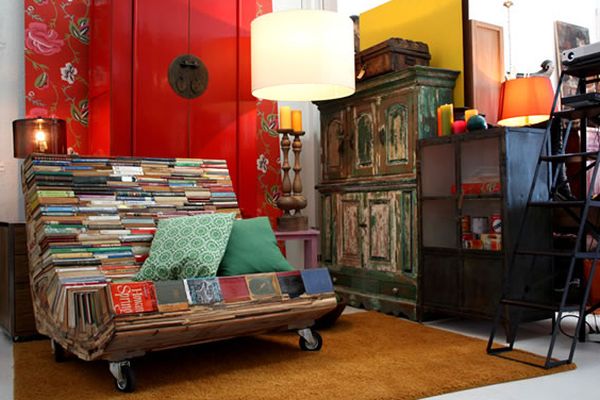 The Bench of Thought:
Designed by Alvaro Tamarit, this is yet another amazing chair crafted out of books. However, a wooden structure behind the books enables reinforcement to the chair. The chair can be moved easily from one place to another as it is fitted with four wheels, which allow easy gliding. It is perfect for those who find walking too tiring.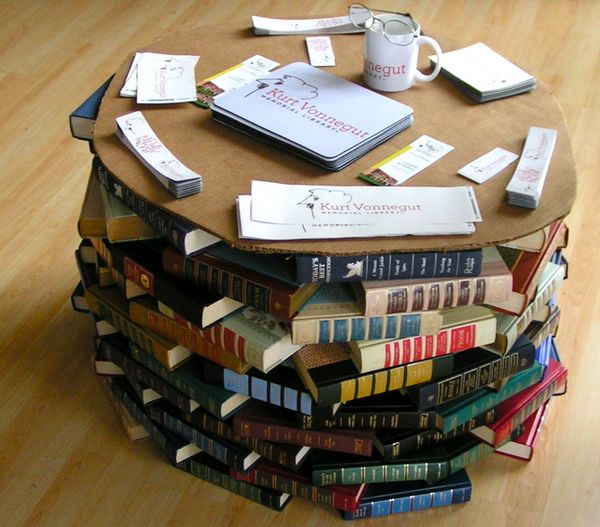 Library Table:
This library table contains sliding bookshelves with cushioned chairs and hidden chambers to store you favorite first edition books. It is fully hand painted and comes with a strong wooden body with lacquer finish. It is beautifully trimmed with ebony. The piece is sleek, elegant, and less space consuming.
Summary:
These furniture ideas are novel enough to take your heart away. With these fabulous ways to have your books right at hand, your office or home will surely collect compliments.