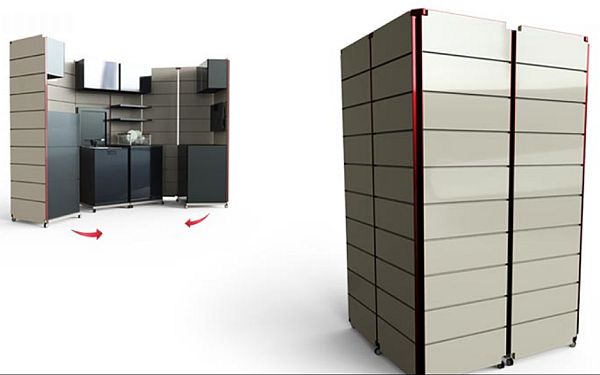 Modern times demand products that can squeeze even in the smallest places. Keeping this in mind, a new concept, Foldable Kitchen has been crafted. This will perfectly blend with the modern lifestyle that too in an elegant manner.

The whole concept consists of four inventions which in turn are exploited as individual elements. The elements include: Ice Hot (fridge, refrigerator, and oven), Dishmaster (dish washer), Sidecooker (cooktop) and Panneli screens. All the elements have been crafted in same size and can be altered without much trouble. Panneli are actually mobile screens, onto which all the appliances are fixed. The screen gives endows the user with a flexibility to swap old elements with new or wedge a few new ones on it. This way, one can easily shape the kitchen as per their taste and requirement.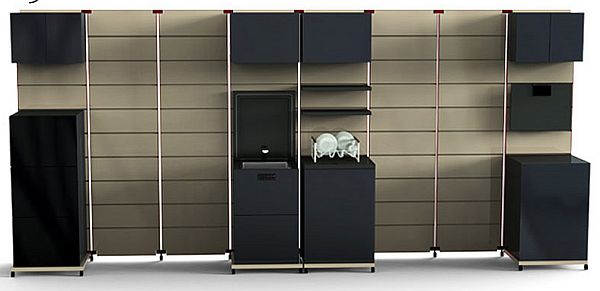 All the appliances present in the concept are up-to-date and can be coupled in a functional manner. The most interesting aspect of the product is its foldable feature. If you feel like subtracting the whole kitchen from sight, simply fold and keep it aside for a neat look. Once the screen is set, necessary elements can be fitted on both sides. This feature makes it work like a partial wall for better usage and keeping things neatly.
Foldable kitchen, with its modular and foldable qualities, will perfectly match today's modern lifestyle. Cook, wash dishes, bake cakes and preserve food items that too the collapsible way.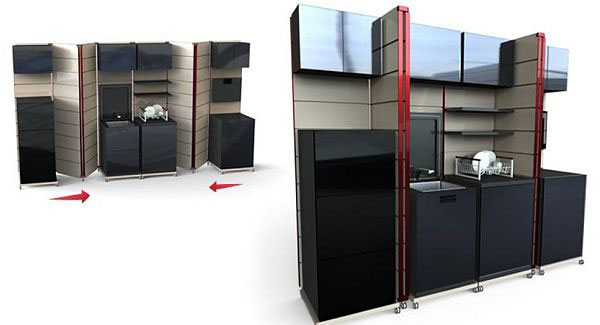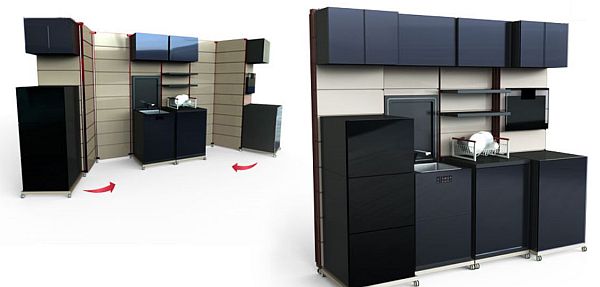 Via: designbygoci