The life of urban people has become faster and their needs have grown more than ever before. To cater to such needs, even traditional backyard gardens have changed in form and function. Conventional gardens have grown to become mobile gardens now and people can even take care of them while on the go. Check out some of these stylish and eye-catchy mobile gardens here.
Chicago Plants Rail Car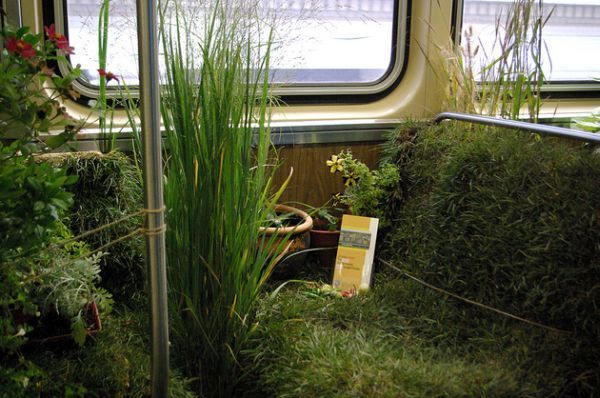 Developed by the Chicago Transit Authority, The Mobile Garden as the name suggest is easy to move from one place to another. The authority has added a beautiful garden to its flatcar train, so that commuters may enjoy some green space during their travel. Now, this has become a regular feature of the train. The authority has grown such plants that need low maintenance and watering. Still, the chosen plants beautify the space very well.
Shaded Garden
Shaded garden is essentially a cluster of colorful individual pots in which you can plant your favorite herbs or flowers. The garden comes with an umbrella affixed to the pot to provide shade to the plants. The shaded garden also includes wheels, so that you can transport it easily wherever you want. You can keep the garden in the shade by moving the umbrella according to the changing position of the sun during the day. Thus, plants always stay cool and refreshing.
Chic Greenhouse-To-Go
Greenhouse-To-Go is also a wonderful option for urban dwellers that are constantly on the move. Developed by a team of designers at Studio Marguerre-Besau, the fashionable mobile garden has been developed using an innovative technique, so that user can even carry it to another planet with them. However, you can also use this stylish greenhouse as your personal, portable garden in a small space.
Tricycle House and Garden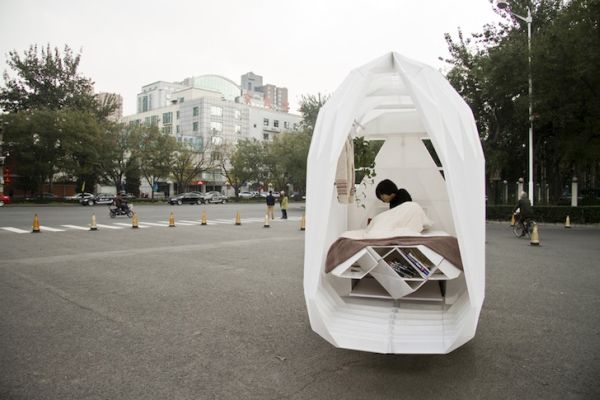 People's Architecture Office has developed a home and garden that the user can simply tow with a bicycle. This movable house is a dwelling for a single person who does not have the resources to own a big house. However, this solution of a mobile house and garden can be great for urban people.
Mobile Chaise Lounge
Designed by Deger Cengiz, this mobile lawn is available with grass seed. However, you can choose your own favorite plants to replace it. The lounge can just be steered to a new place whenever you want to make a move.
Now days, many kinds of stylish and innovative mobile gardens are available for people who keep on travelling or moving from one place to another. Such mobile gardens not only look beautiful, but also give good portability to urban dwellers.