Whether you are looking to install tile in your kitchen or bathroom, one thing is for sure: installing tile is hard work. Because of tile's difficult nature, it is often best left to licensed home improvement contractors. However, if you are looking to go the Do It Yourself route, here are a few tips to help you avoid common tiling mistakes.
What Am I Tiling?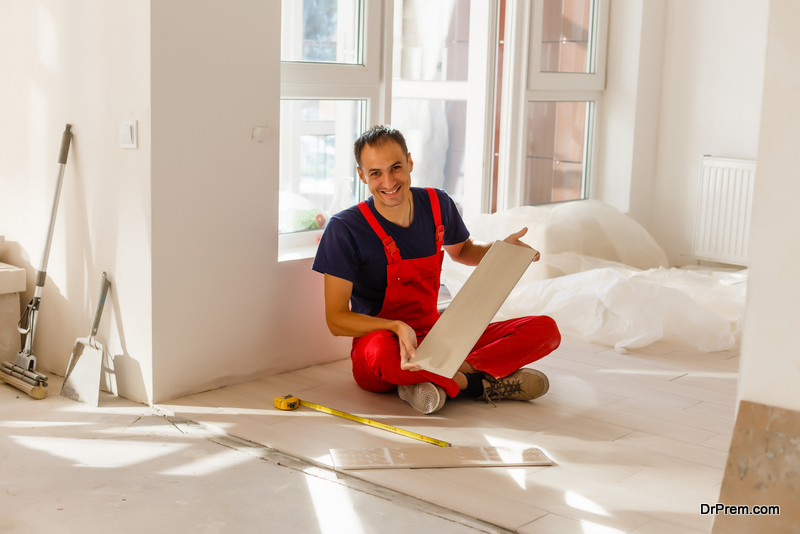 In order to select a type of tile, the first step is determining what your tiling project will entail. Will you be tiling a kitchen backsplash on the wall? Or, will you be tiling your bathroom floor? Tile comes in grades. Choosing the wrong grade of tile can be disastrous and may lead to preventable problems. For instance, tile that is grade 3 is thinner, making it optimal for wall use. However, if you mistakenly use grade 3 tile for your floor, it will crack under the weight of furniture and everyday wear and tear. While it may seem obvious enough, it is vital to clearly identify what your project will entail.
Should I Choose Small or Large Tiles?
During the debate of small versus large tiles, it should be acknowledged that both have their strengths and drawbacks. Smaller tiles are typically easier to transport and lay, as they come in smaller packages that are lighter and easier to carry. On the other hand, larger tiles are considerably easier to install than small ones. Although, with smaller tiles, it may be more cost-effective, as there is a lesser loss in material; larger tiles require more tile cutting than small tiles. Ultimately, the size of tile that you select will be contingent on a variety of factors, such as how you want your finished product to look, your budget, and your level of experience in tiling.
Take the Time to Plan and Lay Out Your Tiles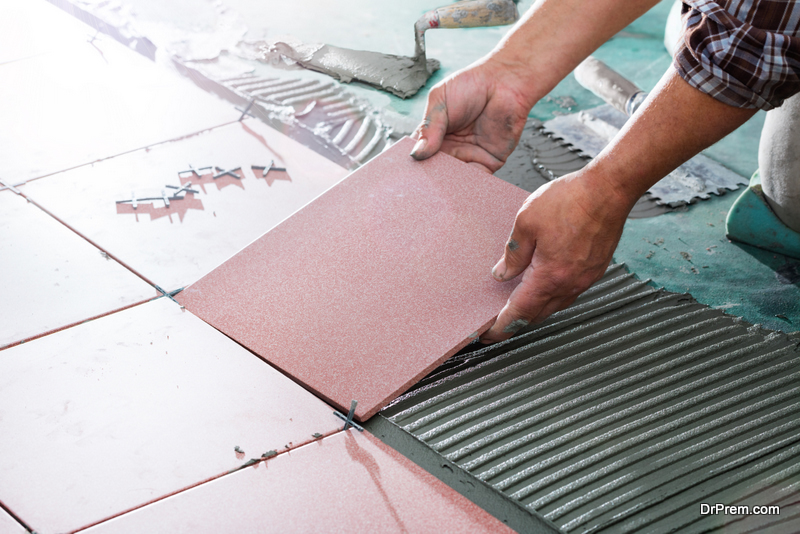 Arguably one of the most crucial steps of installing tile is appropriately planning the layout for a tile project. This step is generally difficult and time-consuming, but worthwhile. Having a visual reference will make it easier later on in the process. During this process, you want to make sure that your tiles are cut and spaced appropriately. As a general rule of thumb, when placing an order for your tiles, purchase approximately 10 percent more than your plan accounts for. This extra tile will provide a bit of wiggle room, accounting for waste pieces where there is not enough left over to tile and any future repairs.
Do NOT Rush: Allow the Grout to Dry and Tile to Set
Once you have reached the last step, it may be tempting to rush to the end. However, it is best to leave your tile project alone, providing it with enough time to dry and set. Allow the grout to dry for the recommended amount of time before placing a sealer. If you have installed tile floors, it is best to wait for 2 to 3 days before walking on the floor. Walking on the newly tiled floor prior to that could potentially destroy all of your hard work. When it comes to tiling, it is better to take your time.
While a weekend Do It Yourself project may sound like an enticing and affordable way to upgrade your space, some projects are better left to the professionals. An experienced home contractor will help you avoid these common mistakes and more, ensuring that your tile installation is installed well and lasts a lifetime. Visit here to learn more about bathroom remodeling.
Article Submitted By Community Writer