When planning your landscape, it is essential to select the plants that will suit your needs and make a bold statement. 
Types of Trees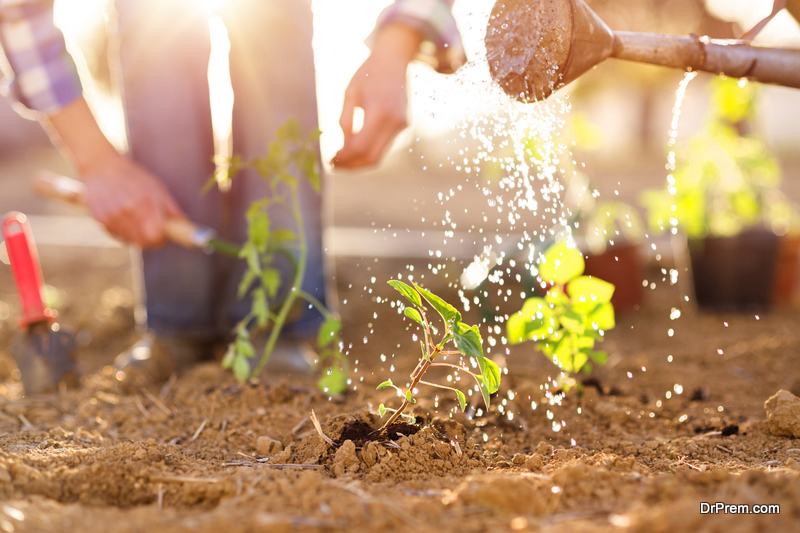 You need to be careful when selecting trees for your landscaping project. Putting the wrong tree in a suitable place can cause damage to the garden, and it might lead to grave consequences. For example, if a tree breaks into a home, it can cause the death of someone or the destruction of properties. In addition, you need to understand that some trees require years to blossom while others grow faster.
There are different classes of trees, and these are as follows:
Flowering trees
Fall-foliage trees
Fast-growing shade trees
Evergreen trees
Dwarf trees
Let us talk about garden shrubs, and these are some examples:
Flowering shrubs
Shrubs for fall color
Fast-growing shrubs
Evergreen shrubs
If you want to choose plants for your house, you need to take time and know your choices. Some shrubs are perfect for foundation plantings due to their compactness, and they are cheap to maintain. One example is the Rose flower.
How to Select Plants for Your Vines
When choosing plants for your vines, kiwi is an excellent option as its leaves are white, pink, and green. They are unique for their adaptability and heartiness, making excellent choices for your vines. If you have a nursery and greenhouse in Cumberland, MD, you need to select plants to be cultivated.
Perennials
Growing perennials is part of your responsibility to make your space look fabulous and beautiful. Individuals who desire low-maintenance plants can go for perennials as they do not have to replant annually. You need to ensure your perennial patch is healthy by dividing the perennials.
Perennials can be divided in different ways, such as:
Tall perennials (such as hardy hibiscus)
Short perennials
Long-blooming perennials
Most of the conventional cottage-garden plants are examples of perennials
Annual Flowers
Annuals, commonly known as annual flowers, can be used for different purposes:
Decoration for events such as Memorial Day in the United States.
Bedding plants
Addition of color for your landscaping.
It is vital to make your plant selections based on shade and sunlight preferences. For instance, Red salvia is a perfect example of an annual sunflower. 
Factors to Consider for Plant Selection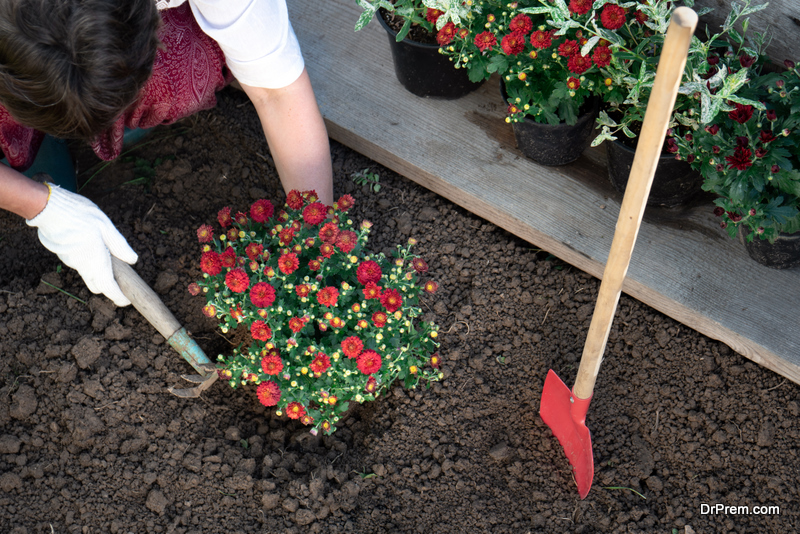 You need to consider several factors before choosing plants for your landscape. These include the location of your home and the presence of deer and pests such as voles and moles. In addition, you need to check if your garden is likely to be affected by drought and check if the garden is based in a location with salt-laden soil.
You need to take a walk around your neighborhood to search for inspiration. However, a professional landscaper can assist you with the best ideas. First, you need to understand these varieties for your plants in a garden.
1. Color
Make use of white-flowering plants to add color to your landscape. Purple, gold, and blue are unique colors that complement each other. On the other hand, yellow, red, and orange complement each other to give your space a sparkling look.  
2. Seasonal Blooming Sequence
You need to make your garden look blossoming all through the year by planning your Fall and Spring season by planting annuals and perennials.
3. Fragrance
Your landscape needs to have a lovely fragrance throughout the year's seasons.
4. Texture and Shape
You need to choose the plants with shape and texture that will add more impression, personality, and depth to your landscape. 
Back Row, Tall With Green for a Canvas
It is crucial to choose plants that will stay green for the back row throughout the year. In some cases, some taller perennials may have long bloom times all through the fall and summer seasons. Examples are Boxwoods, Taxus Yews, Holly Bushes, Arborvitaes, and Laurels.
Flowering plants are great for the middle rows because of their different textures that deliver fragrance and color from the spring through fall. However, you need to plant once in the fall and spring seasons to make your landscaping thrive all through the year.
Examples of perennials to plant in your landscape are Peonies, Daylilies, Coneflower, Phlox, Lavender, Russian Sage, Knockout and Drift Roses, Azaleas, Wigelias, Spirea, Viburnum, Hydrangea, Lilac, and Butterfly Bushes.
You may consider early spring and early fall annuals: Pansies, Ornamental Kale and Cabbage. Ensure you combine perennials and annuals because of their blossoming periods and size. You can also consider perennials such as Creeping Phlox, Coreopsis, Snow in the Summer, Myrtle Periwinkle, Dianthus, Ice Plants, and Sedums.
You can also try annuals such as Inpatients, Begonias, Geraniums, Petunias, Marigolds, Lantana, Canna Lily, Million Bells, and Zinnias.
Article Submitted By Community Writer