Are you considering WooCommerce development? If so, you've come to the right place. This e-commerce plugin is compatible with WordPress and allows for high customisation levels. If you're unsure about how to get started with WooCommerce development, there are a few things you need to know before getting started. Fortunately, there are plenty of resources available to help you get started. Listed below are a few reasons why you should choose WooCommerce development.
1.  WooCommerce is an e-commerce plugin
WooCommerce is a powerful e-commerce plugin that allows you to sell products and services through a website. When a customer purchases a product, WooCommerce generates an order and records the payment status against it. Orders contain all of the information necessary to complete a sale, such as shipping and billing information, and the product or service that was purchased. WooCommerce can also provide an iOS app for managing your store.
WooCommerce is a free e-commerce plugin for WordPress development. It makes creating an online store easy, while offering reasonable levels of flexibility. WooCommerce can be configured to offer several useful features, including customer engagement, order tracking, delivery status updates, and inventory management. WooCommerce is one of the most popular e-commerce plugins for WordPress, powering 30% of all e-commerce websites worldwide.
The cost of ecommerce applications can range from free to thousands of dollars per year. While the price does not necessarily reflect the capabilities of the application, it is important to consider the cost. Before choosing an e-commerce plugin for your WordPress website, do a cost-benefit analysis. Determine the functionality you need and calculate the monthly or annual subscription fees before choosing one. Once you've done this, it's time to make a decision about which plugins will work best for your specific business.
2.  It is compatible with WordPress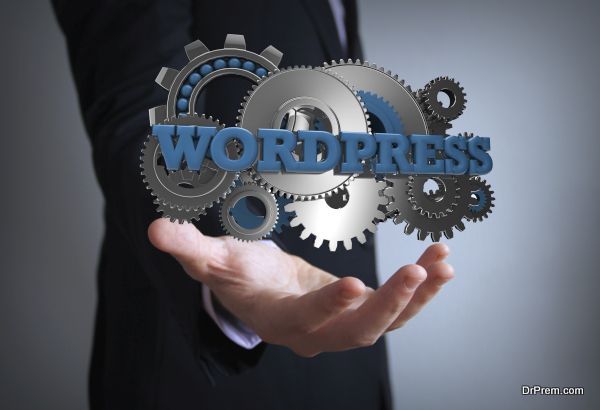 There are many reasons to use WordPress for your ecommerce store and WooCommerce is one of them. This popular ecommerce plugin has a low learning curve and is compatible with 99% of WordPress stores. Its powerful and intuitive interface makes it an excellent choice for small-to-medium businesses and scales to bigger online stores with ease. Using WooCommerce development for your WordPress store is an excellent choice for those who want to build a business website without any prior coding knowledge.
WooCommerce is a free ecommerce plugin for WordPress. It allows small and medium-sized businesses to sell products online and integrate with other WordPress components. The program's popularity has made it extremely easy to find developers and designers. There are many extensions available, including WooCommerce for WordPress. The benefits of using WooCommerce for your WordPress site are numerous, and you'll have a thriving online business without spending a fortune on a development platform.
When using WordPress for your e-commerce site, you can install WooCommerce with just a few clicks of your mouse. Depending on the features you need, there are many free and paid plugins available for use on your site. You can install any number of these by visiting the WordPress Plugin Store. Installation steps are similar to installing a WordPress theme. Make sure to know what you need, and follow the instructions provided in the plugin's documentation.
3.  It allows for high level of customisation
WordPress offers the ability to develop an unlimited number of extensions and plugins, and WooCommerce is no exception. Its flexibility allows for an almost infinite amount of customisation, and thousands of addons are available to enhance the functionality of your site. WooCommerce is highly secure, and offers zero coding expertise to set up. It's easy to manage your online store on mobile devices, from Android to IOS. And you can completely customize the look and feel of your store by using custom WordPress themes and plugins.
Customisation also helps to improve the user experience of your WooCommerce store. You can identify customers by location and create a personalized welcome message for each one. This helps your customers become loyal and spend more money on your store. For instance, if your website is geared towards a certain geographic area, you can tailor your welcome message to that area. This will ensure that your customers enjoy the experience and come back again to purchase more items.
One of the major factors that determines the overall user experience of a WooCommerce store is its loading speed. Having an attractive design isn't going to matter if it takes too long to load. Performing a speed audit will identify any problems with the way the website loads and can help you optimize your site for maximum efficiency. There are free speed testing tools such as Pingdom and GTmetrix that you can use to test the speed of your site.
4.  It is free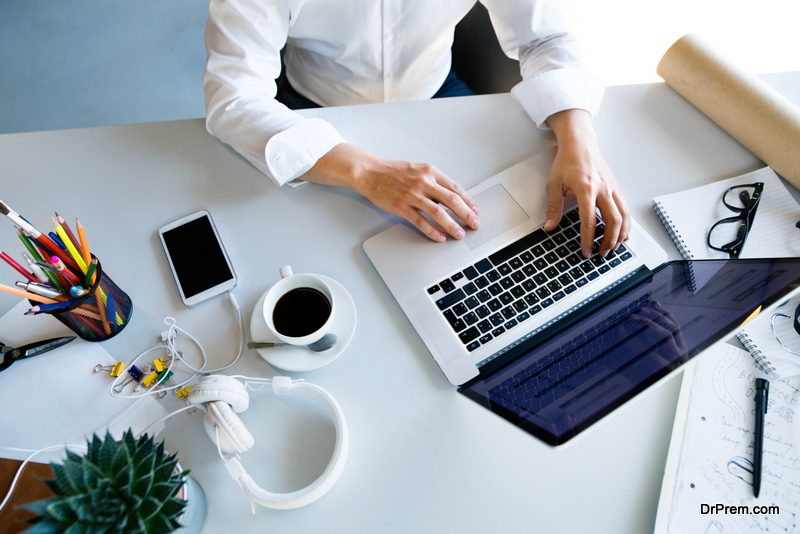 Aside from the development process, the only other costs associated with WooCommerce include hosting, a domain name, and additional plugins. Because it is an open source platform, the costs involved are minimal. Generally, the largest expenses related to developing WooCommerce are associated with hiring a developer, which may cost thousands of dollars. A free theme will generally suffice for 90% of what you need, but you may need to purchase additional plugins if you require additional functionality.
Although hiring a developer is more expensive than doing it yourself, the end result will be worth the extra investment. A verified developer can make the entire process seamless and produce a beautiful website, helping you raise your bottom line. Although the plugin itself is free, there are other costs associated with starting an online store, such as web hosting, additional plugins, and a theme. Hiring a developer with experience in WooCommerce is a good idea if you're looking for a long-term solution for your online store.
Developers love WooCommerce because of its flexibility. It can integrate with virtually any web service via its REST API and web hooks. This helps the developer create easy-to-use dashboards for their clients. A professionally developed website will be easier to maintain and expand, too. In addition to being free to use, WooCommerce is compatible with WordPress themes and is easy to install. A WordPress website can be transformed into an online store by adding WooCommerce extensions. A WordPress site becomes an online store, and customers can add products, services, and even manage their accounts.
5.  It is competitive with leading enterprise e-commerce applications
BigCommerce, an enterprise e-commerce application with a dedicated team of developers, can be a more complex beast than an open-source WordPress solution. Although WooCommerce is free to use, it's difficult to match BigCommerce's powerful integrations and marketing tools. WooCommerce is more user-friendly, with a simple onboarding process that guides you through setting up shipping options, payments, and more. Users can even choose their currency and create their own pages.
Unlike a simple online store builder or an enterprise e-commerce platform, WooCommerce can be difficult to set up. There's no single point of contact for technical support. While hosting companies and Automattic'sJetPack service offer some help, you may also need to pay for additional software and features. And WooCommerce is not free! Nevertheless, WooCommerce is free.
The best thing about BigCommerce is that it's easy to install. It's compatible with WordPress, and provides all the tools you need to create your own store, including an instruction manual. BigCommerce also offers SSL security, and displays a padlock next to the URL. It also allows you to sell on Facebook and Amazon. And BigCommerce has a built-in abandoned cart recovery feature, which is not available in WooCommerce. 
6.  It integrates with all major email marketing services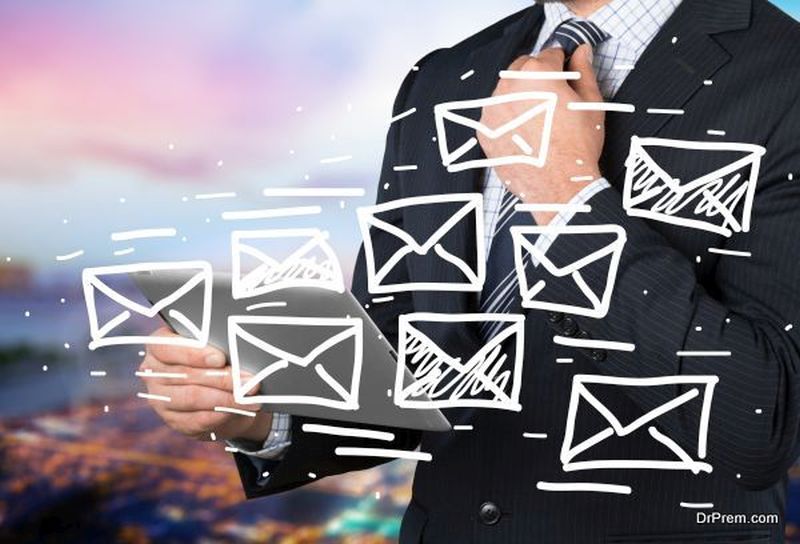 Omnisend is an excellent omnichannel marketing solution with an extensive list of segmentation and customer analytics. MailPoet is another excellent email marketing solution that integrates seamlessly with WooCommerce. Using this integration, you can handle all aspects of your email marketing strategy from within the WooCommerce dashboard. MailPoet offers a free plan for up to 1,000 subscribers. Alternatively, you can choose a paid plan with unlimited subscribers.
To use Benchmark, you will need to create an account with their email service. You will need to enter your first name and last initial, as well as your email address. Once your account is created, you will need to provide other information such as your organization name, email address, and phone number. Once you have verified your account and created a password, you can then begin sending email newsletters or drip campaigns to your list. Once you have established your account with Benchmark, you can automate the email marketing process by connecting your website with their service. Alternatively, you can add the WooCommerce plugin from within your website and follow the steps to complete the initial setup.
WooCommerce also allows you to connect with all the major email marketing services. MailOptin can integrate with WooCommerce and add customers to your email list based on their purchases. In addition, you can assign tags to your customers and create lists based on certain criteria. And because MailOptin integrates with WooCommerce, it automatically adds your customers to the list. This makes it possible for you to track who bought what and when.
Article Submitted By Community Writer