Throughout the ages, we have come from utility to design. This is particularly the case with stuff like our lamps. There was a time when it was a great feat even to light a filament. However, right now we have perfected the art so much, that we can focus on utility, sustainability, and design. Check out Heinola Reading Lamps and other innovative lamp designs that represent the peak of creativity. Some of them look as if they are directly out of a science fiction movie.
Heinola "Reading Lamps" by Vesa Hankonen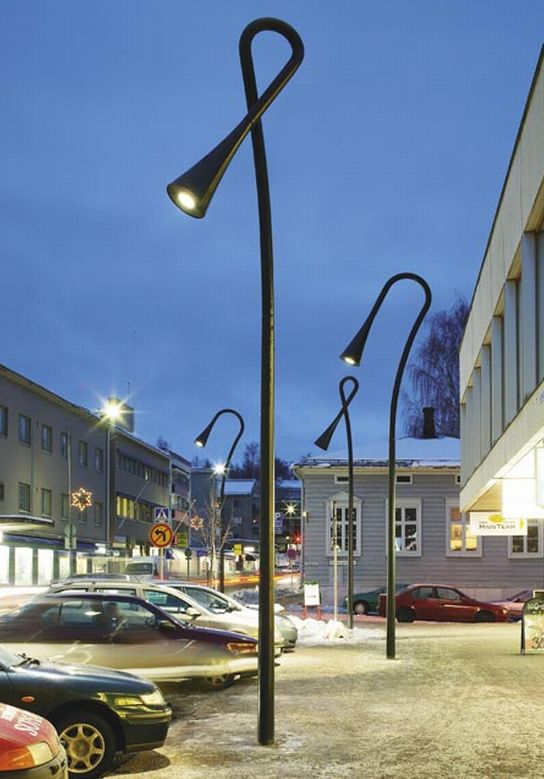 This public lighting project created by Vesa Hankonen reeks of a sleepless night spent pouring over textbooks and finishing homework assignments for tedious history and math classes! The whimsical design was presented at the Light Now conference in Stockholm and showcased the innovative project which involves installing "Reading Lamps" in Library Square in the town of Heinola in Finland. If you really get past the strong pun radiated by the whole scenario, you might be able to see how the clever design highlights the usually unnoticed streetlight in a fun, modern way!

Source: Fun Forever
More lamp designs like Heinola "Reading Lamps"
1. Family of OLED lamps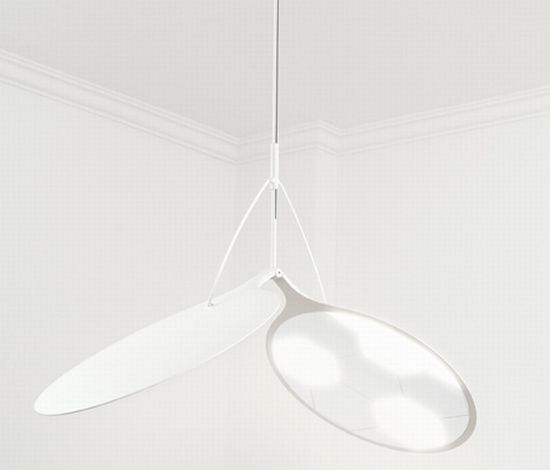 Winner of the Braun Prize 2009, the "Family of OLED lamps" by designer Johanna Schoemaker is a range of remote-controlled lamps that bloom and contract like natural flowers. Designed for her final thesis at the University of Wuppertal in Germany, the range of lamps makes use of OLED technology to produce diffuse light similar to the natural light from a thin surface instead of a pinpoint source.
The lamps adapt to the needs to the varied users and allow different dynamic light programs. Controlling the ceiling lamp via a remote control with a user-friendly touchscreen interface, the lighting range apart from allowing a number of opening angles also facilitates different light directions. While on the other hand, the floor lamp is directed in an analogue way. Characterizing new lighting technology, thinness, lightness and transparency, the OLED lamps are not only energy-efficient but also help in sustaining the environment.
2. Jumbled Porcelain Lamps
Your extra porcelain crockery at home may be a chunk of waste for you but for the famous French lamp designer Herve Matejewski they are the source of his latest lamp designs. We may say that this jumbled porcelain is his latest obsession. His latest lamp design stands on a compilation of porcelain cups, saucers, bowls, ramekins, cake plates, each in a slightly different configuration. These would surely light up your space while giving a cool look as well!
3. The Vessel Series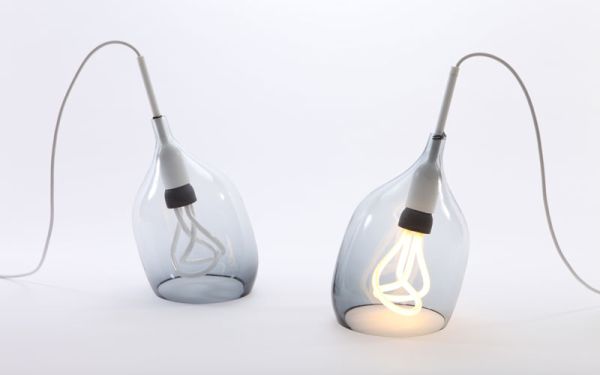 Designed by Samuel Wilkinson, the Vessel Series is a blend of mini and large pendant lampsthe series gets its name because the shape of these lamps is similar to traditional vessels. Every lamp has the light fitted inside the glass vessel that gives the lamp a different look and feel. You can hang these kinds of pendant lamps on top of your dining table or even a kitchen counter. It also offers a good choice of colors and styles that fit any room décor.
4. Logico Pendant Lights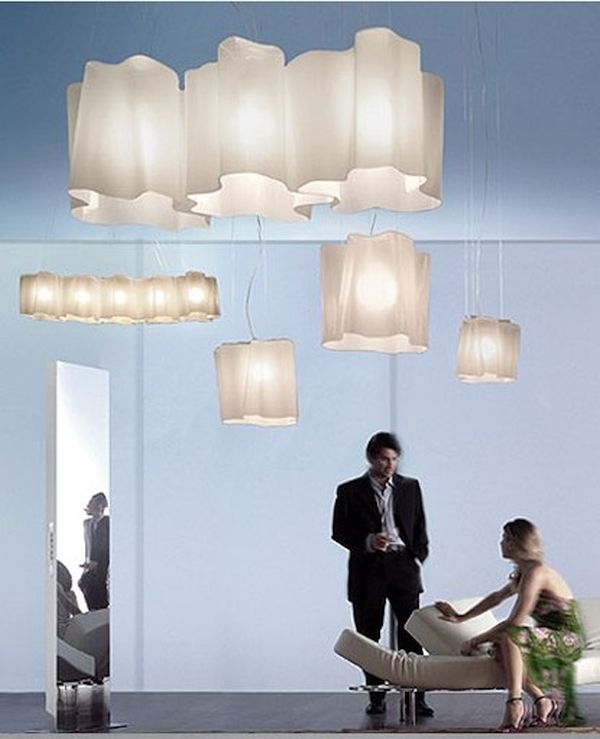 With these floating translucent lights, you would be able to create a fairyland atmosphere in your home. These pendant lights can transform the entire feel of a space and make it look royal. Logico pendant lights present a wonderful artwork for your living room, hallway or kitchen. These lights also offer correct illumination according to your needs and likings. Thus, you can easily work under these charming lights.
5. Alita Champagne Pendants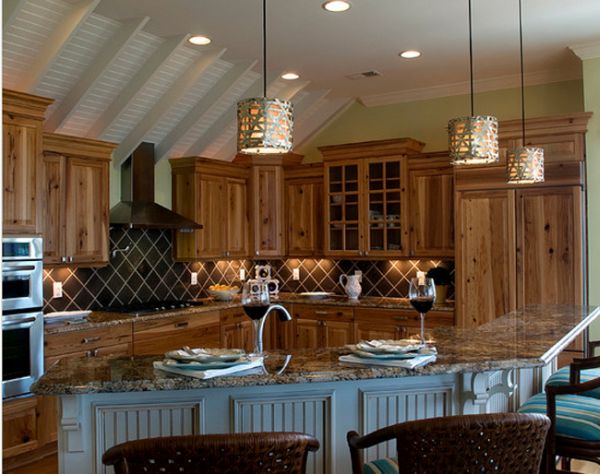 If you are looking for dazzling pendant light design, then look no further. Alita Champagne Pendants can dazzle just any place with their fascinating art and style. These pendant lights are so versatile that you can hang them anywhere in your house where you want to give a touch of gold and glitter.
6. Futuristic Lamps by Next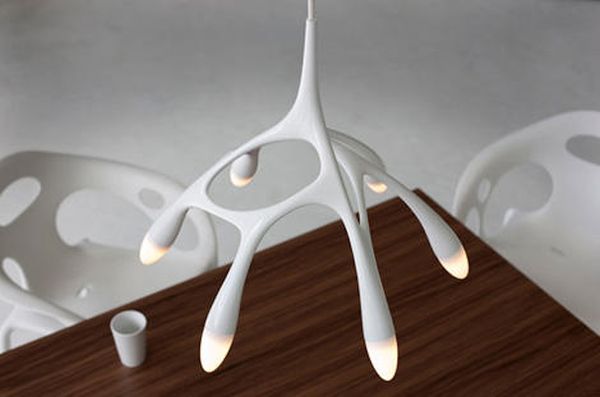 Next has designed multiple light outlets in the same pendant light and this feature makes the lamp revolutionary. Unlike other pendent lights, a design appears around a pendant light. However, the light actually surrounds the design. This simple and minimalistic webby structure can fit anywhere in your dining room, kitchen or living place.
7. The Octo Pendant Lamp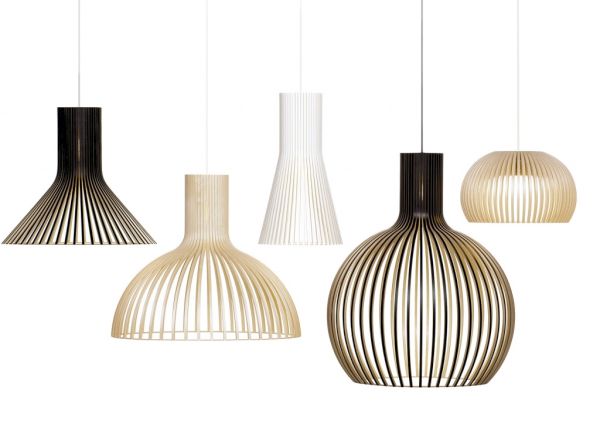 Created by Secto Design, the huge, globe-shaped pendant light is more suitable for large living rooms or patios. Still, Octo pendant lamp presents a creative design to fit any large-sized space. It can make your living room lively and bright.
8. Is Floor Lamp Important For Home?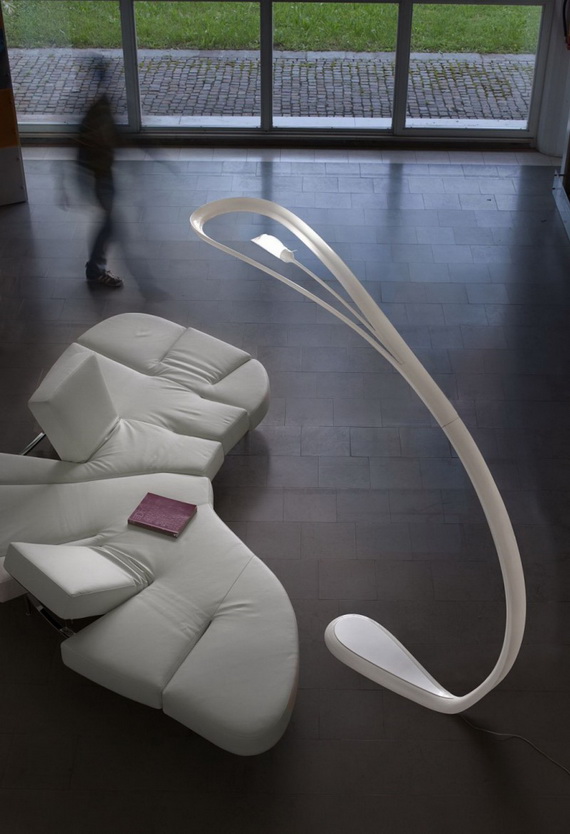 Floor Lamp can be used in a diverse manner for uplifting the decoration and trimming of home. These lamps are not only easy to install but also add a unique dimension to your existing decor. Floor lamps come in a wide spectrum and users can install it simply by plugging it into home outlet. These lamps are most apparent and ideal alternative for college students, frequent haulers and renter, as it is portable and easy to handle. You can efficiently use these floor lamps for normal room lighting to have an enthralling impact on home décor. In general, a floor lamp gives your room an ambient glow while maintaining its illumination.
9. Roberto Tweraser's Cool Modern Floor Lamps Design Tipsy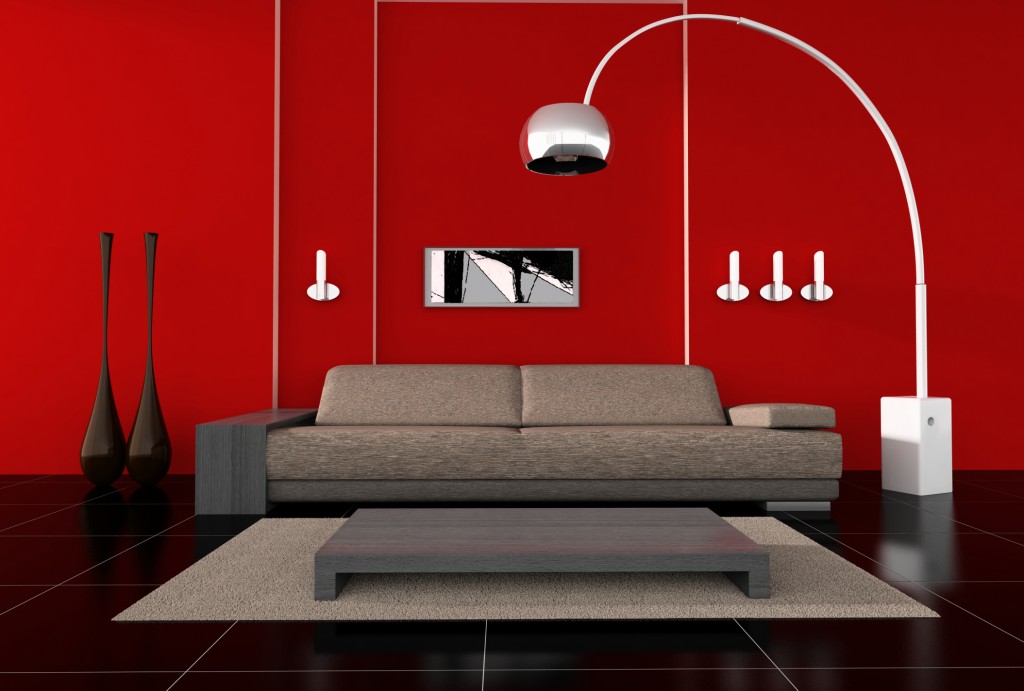 This is a unique and amazing contemporary design of floor lamp that can give a swift boost to interior lighting of your home. A Malta-based interior designer, Roberto Tweraser designed this lamp Tipsy by deriving Newton's "law of motion and equilibrium". This cool floor lamp is an outcome of integration as well as manipulation of Newton's law. Tipsy floor lamp can efficiently manage itself in all the direction whether it is vertical or horizontal. Most intriguing fact lined up with Tipsy Floor Lamp is that it manages to aggravate curiosity by confronting logic. Tipsy Lamp Design make people stand for a while to figure out how imperative is floor light.
10. James Shaw's Contemporary Ball-Joint Floor Lamp for Interior Lighting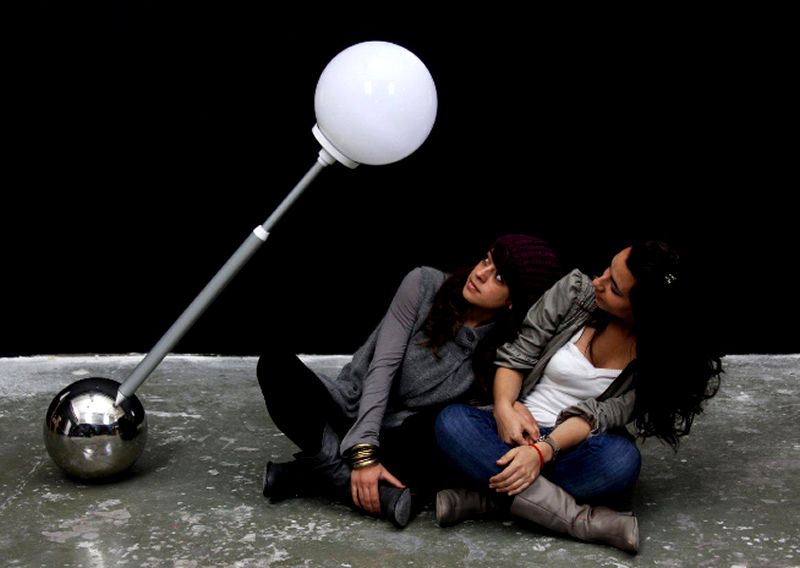 James Shaw, UK-based designer worked out on this contemporary ball-joint floor lamp for interior lighting. This is actually a hemispherical item that can be placed in a stand to create a ball-joint to allow for an adjustable angle. With the coating of gloss powder on the topmost element of contemporary lamp design, homeowners can perfectly increase the illumination and lubricity. A twist flex enclosed with fabric gives an evocative quality pay for a sense of appropriateness of object for contemporary lights.
11. Natuzzi's Wisdom Design of Modern Floor Lamps

Natuzzi's Wisdom Design of amazing floor lamp is an arched ultra-modern lamp serving a perfect alternative for your home. This furniture design of floor lamp is made up of nickel structure to make your home look extremely harmonious. Besides this, Wisdom Design perfectly matches different style of home furnishing and interior design. Despite having a significant dimension, this floor lamp upholds a great artistic illumination. People hunting for modern floor lamp can settle on Wisdom Lamp to light up their home.
12. Leucos' Vittoria Collection of Italian Floor Lamp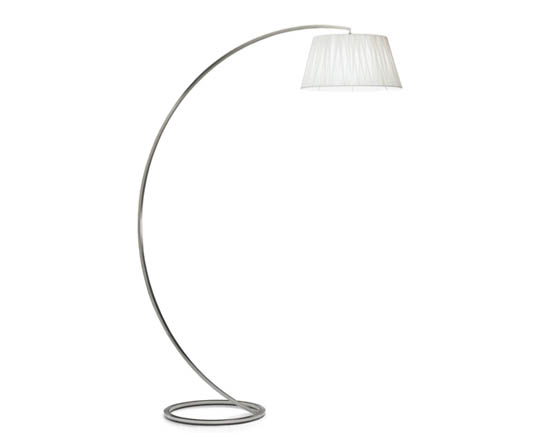 Vittoria is a renowned Italian furniture known for its unique collection of floor lamps that propose upward, sliding and scattered Illumination by exploiting its satin-glass diffuser and halogen source. R. Toso and N. Massari worked on the design of this floor lamp that can make your home look more elegant and chic. Vittoria floor lamp is available in diverse yet amazing colors to match up to desires of homeowners.