Your devices generally get corrupt or unusable after being dropped in water or exposed to extreme moisture. That is the reason why some water-resistant or waterproof devices are being developed. However, there is a difference between a totally waterproof and a water-resistant gadget. A waterproof device can be fully submerged in water without causing any harm to it. On the other hand, a water-resistant gadget has a specific resistance level and these devices can only be exposed to certain types of wetness.
This water resistance level is based on the ratings of devices on the IP Code scale. Thus, it is important to verify the ratings of devices before you choose a specific water-resistant gadget that works well for you. Check out here some great gadgets that carry a high resistance to water and wetness conditions.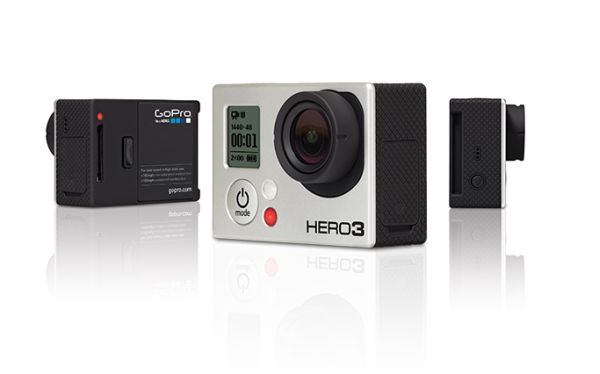 GoPro Hero3
GoPro line of products is one of the best for water-resistant devices. Hero3 camcorder is another addition to this line that offers water resistance up to 197 feet. This resistance is received when this camcorder is carried in its protective case. Thus, you can choose to carry Hero3 with confidence when you are going on a mountain biking or surfing trip.
Sony Xperia Tablet Z
The Tablet Z from Sony can constantly resist water for 30 minutes at a time and in up to three feet of water. Now, you would not have to be worried about quick splashes by the poolside. Sony Xperia Tablet Z is a highly beneficial gadget for those who are accident-prone when it is about their devices.
Samsung Galaxy S4 Active
This device can also withstand water continuously for 30 minutes up to a depth of one meter. Comparative to standard S4, you would definitely like to go for S4 Active if you have to make a choice. Samsung Galaxy S4 Active also has a better grip because of its more rounded edges. This tough smartphone can be a good water-resistant option for those who keep dropping their phones (usually in water).
Sony Cyber-shot TX30
This wonderful digital camera can also swim with you, as it is submersible up to 10 meters. This 18.2MP camera can resist a shock, just in case it comes in contact with the concrete around a pool. This digital cam is additionally freeze-proof and dustproof.
MeCam
A stunning water-resistant gadget, MeCam can be attached to your swimwear or shirt. You can now take an instant 5MP picture or record a 720p HD video when you have MeCam with you. The market is also soon expecting its waterproof version.