The world isn't' the same for everyone. Everyone has a different perception of it. For normal people, most of the things that they use don't pose any difficulty for them as they are specifically designed for them. However, with the handicapped and the differently-abled, this is not so. They have to face many difficulties. One of them is fitting their wheelchairs into any vehicle, as the vehicles aren't designed for them, but for normal people. Nowadays, although there are many vehicles particularly designed for the differentially abled, nevertheless, with handicapped car modifications, they can use normal vehicles as well.
If there is a handicapped person in your family; or an elderly person who requires a wheelchair, you know how difficult it is to fit the wheelchair or other equipment in a regular car. To make your car more handicapped friendly, there are a few handicapped car modifications that you can do. Some car manufacturers have come up with some sedans and SUVs that even a handicapped person can drive. Read on to find out more:
Handicapped car modifications you could consider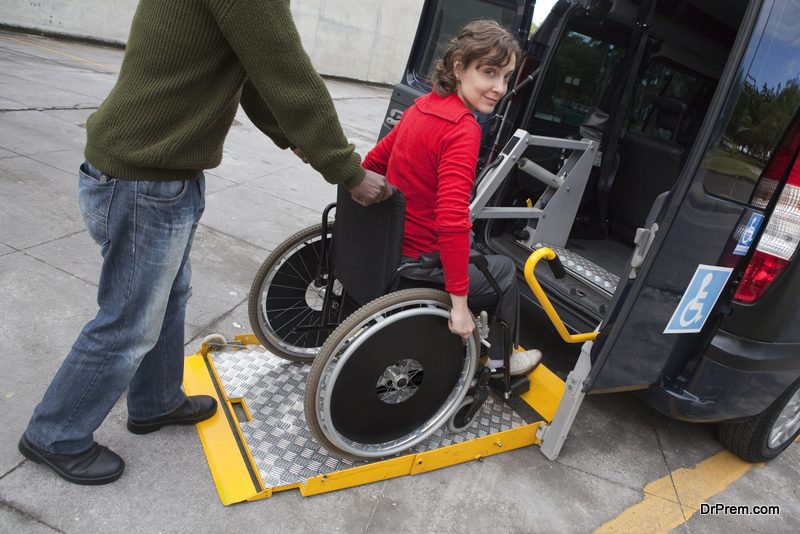 To make your car handicap friendly, you can make certain adjustments or modifications. Some handicapped car modifications you can make, are to include swivel seats and transfer plates in your present car. Or else you can change your car for one that favors the needs of the handicapped. Some features you should keep in mind while purchasing a car for handicapped person, especially if they would be driving, are listed below:
1. Ignition
The place for the ignition should be on the dashboard or the vehicle should be keyless.
2. Transmission
Automatic transmission is essential. It is very difficult for a disabled person to drive standard transmission cars. You can check out handicap car for sale and buy one at a cheaper cost, than going for a brand new one.
3. Controls
The controls of the car for handicapped person should be big and bold, as it would make them easier to see. Touch screen controls are also a good option.
4. Shifter
In an automatic car, the shifter should be such that it should be easy for even arthritic people to use.
5. Entry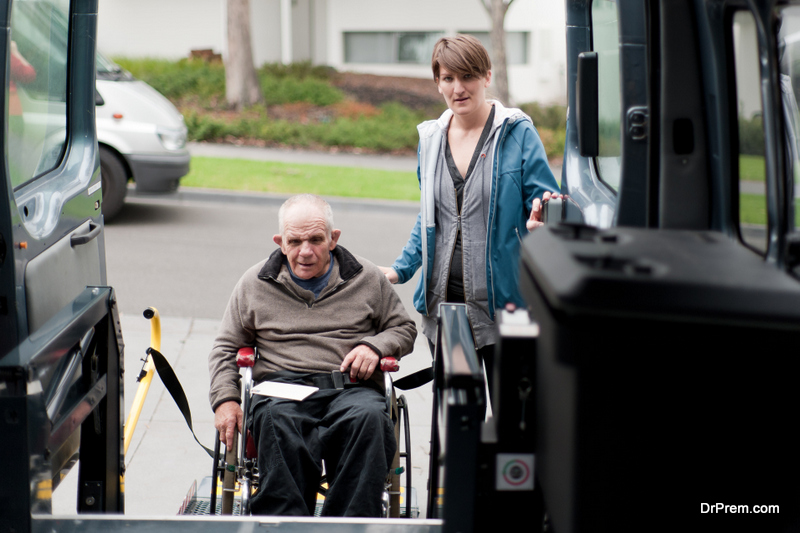 Check the entry is comfortable or not for the disabled person. Handicapped car conversion kits should include modifications/adjustments that make the entry easy. Entry or access should be made easy with ramps for physically challenged people. Some handicapped cars' roof and/or can be lowered or raised to provide the greatest vertical space to accommodate wheelchairs.
6. Seats
One of the things you can do to increase the comfort of a handicapped person is to change the front seat into a 'bench' form of seat, as they have more space. Seats should be automatic for better flexibility.
7. Windows and locks
The windows and locks should be automatic, of course.
8. Cruise control and pedals
Handicapped car conversion kits and cars designed especially for handicaps should have adjustable pedals and cruise control, to help the handicapped driver drive easily.
9. Money
Many dealers give handicapped people good deals on both new and used handicap cars. You should check out your specific needs and your budget and see if there is any handicap car for sale. Some car companies and dealers offer reimbursement schemes too, so be sure to find out about that.
Some of the best handicap cars you can consider:
1. Chrysler/Dodge
The company offers many vehicles that are fitted with lots of features for the disabled. Some models you could check out are the Dodge Caravan (also Dodge Grand), Chrysler Town & Country. If you can prove eligibility, the company offers to reimburse up to $1,000 for disabled modifications.
2. Honda Odyssey Wheelchair Van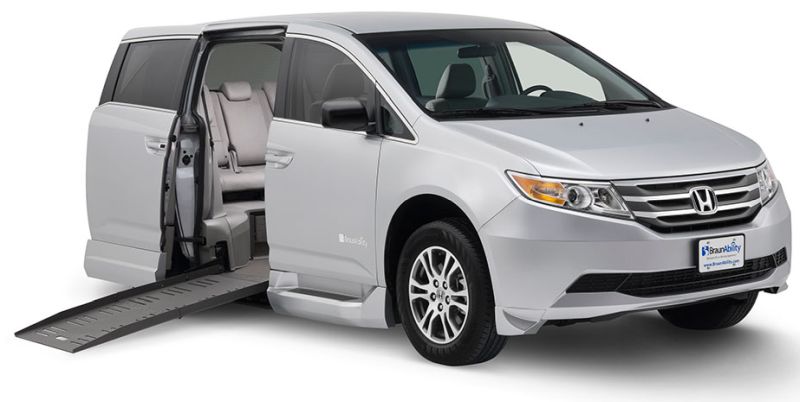 Image Source : mobilityworks.com
Instead of handicapped car modifications, buy vehicles, which have already been modified for handicapped people's use. The Honda Odyssey has been one of the popular choices as a handicap friendly car since it is equipped with a special provision for wheelchairs.
3. Honda Pilot Wheelchair SUV
This SUV has enough space to maneuver a wheelchair and have room left over for your whole family. The ramp that gives easy access can be stowed away easily. The front passenger seat can be removed too to create flexible seating arrangement. There are many storage compartments too, to store anything you want.
4. Peugeot Partner (Premier and Horizon version)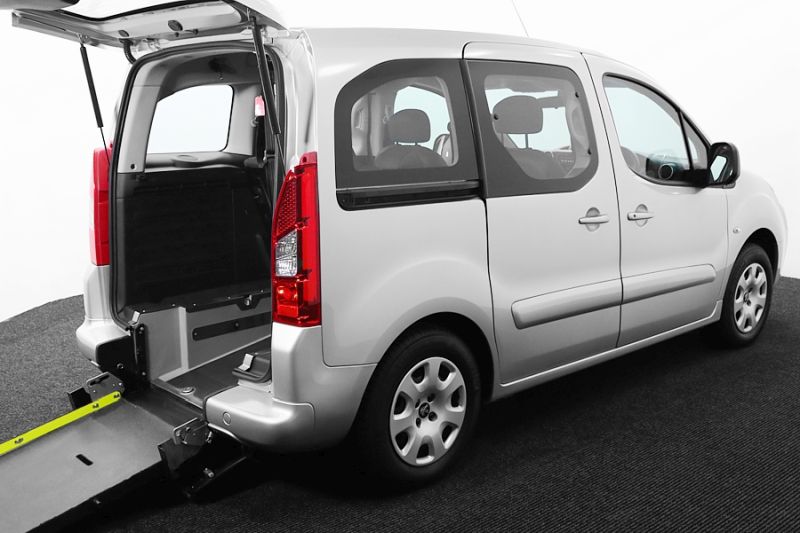 Image Source : jubileemobility.co.uk
The Peugeot Partner is a good car that allows wheelchair access through the rear end. It seats 3 people and one wheelchair, and converts to a 5 seater if there's no wheelchair. The rear doors are sliding, has lowered floor and electric seat belts, which makes it additionally handicap friendly.
5. Dodge Journey
This car has all the handicapped car modifications plus controls which are mounted on the steering wheel. This makes it easier for drivers to operate all the features in the car.
6. Ford Connect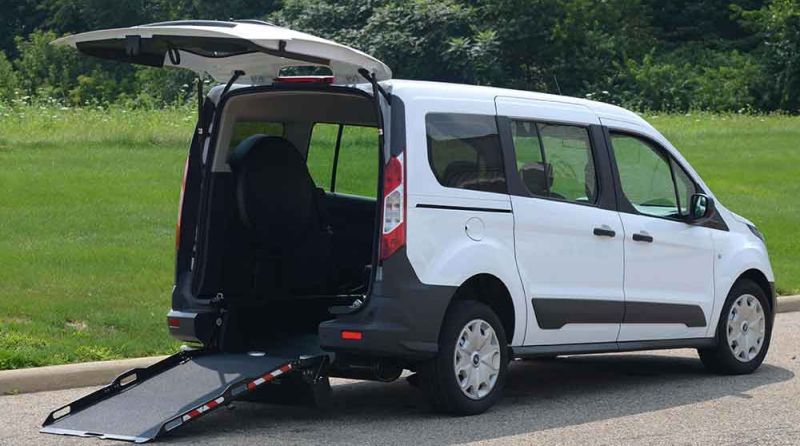 Image Source : mobilityworks.com
This model from Ford has many modifications, such as roll forward bench and lowered floor. The ramp at the rear gives wheelchair entry to the vehicle. It can carry 6 passengers, along with one wheelchair. The air conditioning and electric windows are standard fittings in the vehicle.
7. 2011 Scion xB
The design of this vehicle is such that it can be modified to meet the needs of handicapped people, including those using manual wheelchairs.
8. Toyota Sienna Handicap Vans and Wheelchair Vans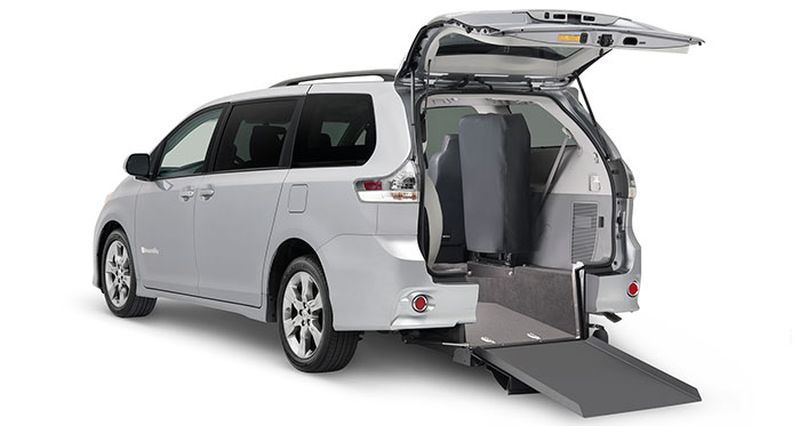 Image Source: mobilityworks.com
The Sienna Wheelchair Vans and Handicap vans lend themselves easily to handicapped car modifications. Rear entry, as well as side entry vehicles, are available which give you more options to choose from. The handicap and wheelchair vans from Toyota can be adapted according to your own particular needs.
9. Wheelchair Accessible SUV's and Trucks
Ryno mobility was one of the first to make handicapped car modifications, which includes SUVs and trucks. Automatic doors and wheelchair lift tech allows a handicapped person to drive even a pickup truck.
10. 2012 Chevrolet Equinox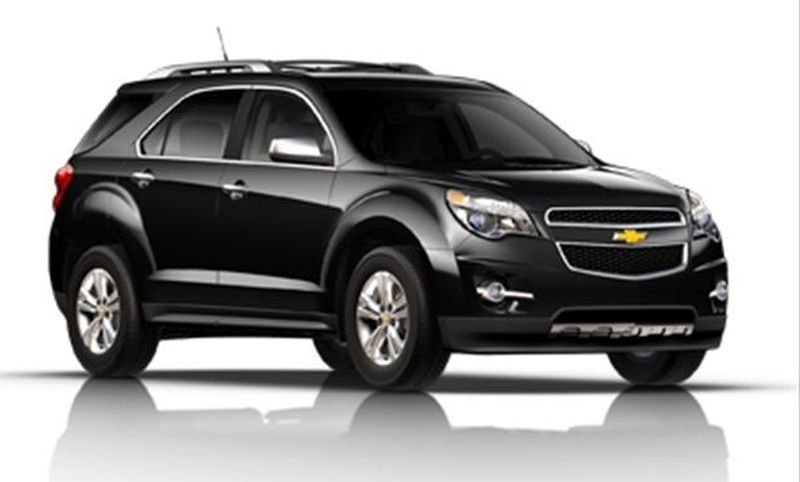 Image Source: onsurga.com
This offering from Chevrolet puts everything at the driver's fingertips, making it very easy to control and drive. The back-up camera which is optional can be placed on the rearview mirror, allowing the handicapped driver to back up easily.
11. Fiat Doblo
The Fiat Doblo is quite spacious and allows easy wheelchair access, via the hidden ramp. This is the best vehicle that is available for a reasonable less amount of money.
12. Mazda 5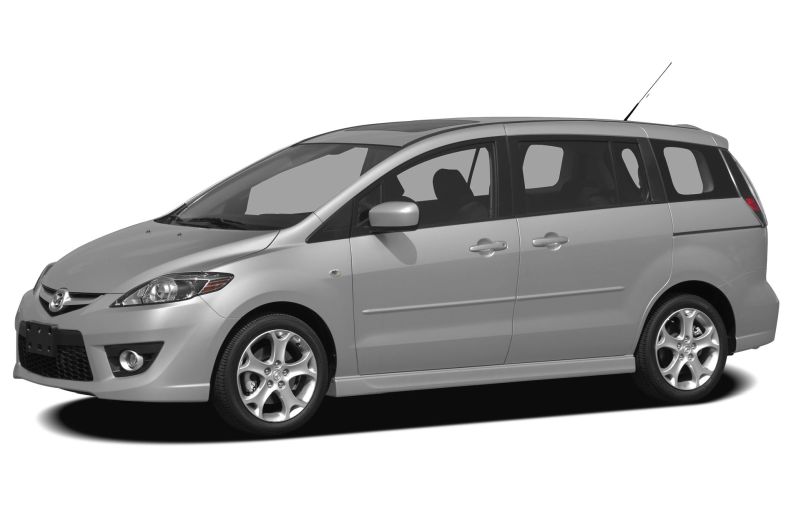 Image Source : s.aolcdn.com
The best feature of the Mazda 5 is the ride height- it is very convenient to get in and out of. A disabled person does not have to struggle to get up, as in other vehicles with low seats.
All of these cars are excellent for the handicapped, passengers and drivers both. In India, these vehicles will become cheaper as the excise duty on the car for the handicapped person has been lowered to 8%. Vehicles that are handicap friendly give handicapped people a sense of freedom and independence, which they cherish.