When it comes to outdoor furniture, LuxCraft rings a bell. This outdoor furniture manufacturing company started as a small business which was founded in 1990. Through the years, LuxCraft has proved itself as one of the most trusted furniture company in the West with its product line expanding globally.
LuxCraft is a leading company that manufactures poly furniture and outdoor structures. They are partnered with hundreds of dealers across Canada and the United States. They take pride in their excellent craftsmanship and final products with superior durability and overall quality. But, how is LuxCraft furniture made?
In this article, you'll learn more about how LuxCraft furniture is made to attain best quality and customer satisfaction.
The Poly Secret Best Material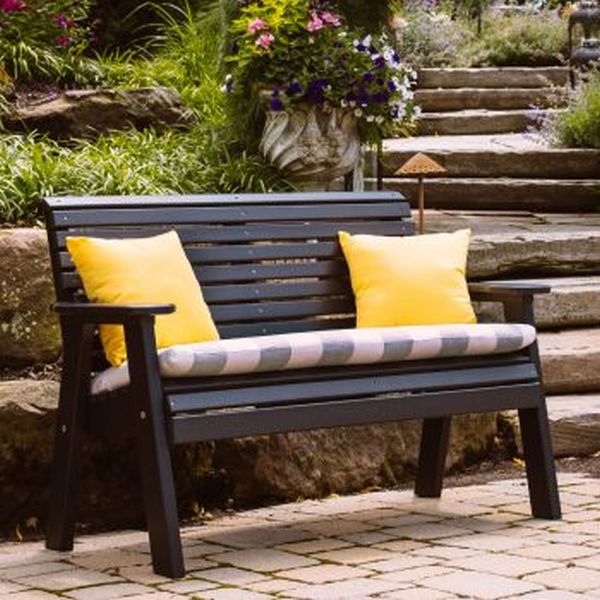 LuxCraft outdoor furniture pieces are made from a recyclable, high-density polyethylene plastic. The company beat the stereotype "cheap" plastic furniture with its poly outdoor furniture product line with high resistance to fading, warping, splinting, pests, and moisture.
Using cutting-edge technology, LuxCraft manufactures high-quality outdoor furniture which provide premium value to end users. You get the following benefits with a LuxCraft furniture too:
·         High Wear Resistance
Unlike wood and wood fiber composite products, poly furniture has higher wear resistance. LuxCraft furniture has exceptional resistance to various environmental and external hazards, including fading, moisture, splinting, warping, and vulnerability to insects.
With high wear resistance, you can expect to use LuxCraft poly furniture for many years without undue damage or aesthetic deterioration. Hence, you'll get value for your money investing in high-quality LuxCraft poly outdoor furniture, like the LuxCraft deck furniture.
·         Environmentally Friendly
High Density Polyethylene (HDPE) or Poly is a recyclable plastic, which makes it environment- friendly. The plastic decontamination recycling process helps retain material properties, reduce material costs, and retain material value at the same time.
·         Comes With Warranty
LuxCraft outdoor furniture pieces have product warranty because the manufacturer has strong faith in its products. The company will readily accept responsibility for any damaged furniture that comes within its warranty policy.
·         UV Stabilized Color
LuxCraft outdoor furniture pieces are premium quality with high resistance to fading because of their high-color stability UV pigment systems. This technology minimizes material breakdown from direct sunlight exposure and extreme weather changes.
·         Maintenance-Free
Poly furniture doesn't need any staining, waterproofing, or sealing, so it's essentially maintenance-free. No recurring maintenance is necessary other than occasionally washing furniture with soap and water or using the specially designed Poly Furniture Cleaning Kit from LuxCraft itself. 
How Is LuxCraft Furniture Made?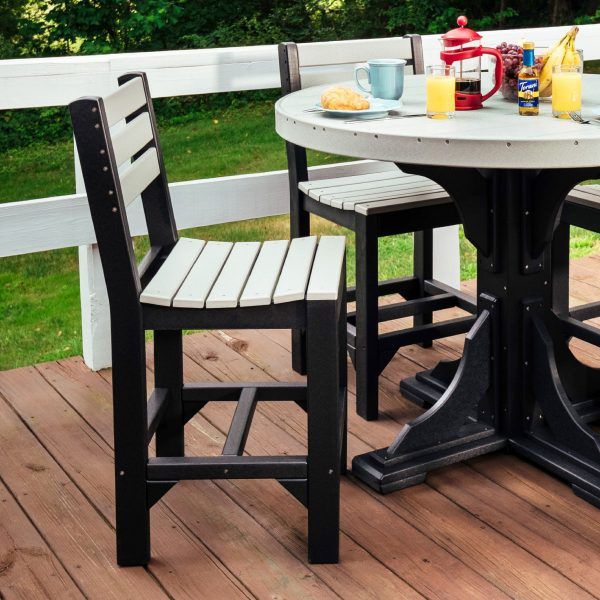 Whether you're planning to buy poly furniture to keep a cozy outdoor ambiance or a child-friendly play yard area, you'll find the best LuxCraft products that suit your needs. But, how is poly furniture made?
·         Step One: Material Selection
The material for a LuxCraft outdoor furniture is derived from post-consumer waste like detergent, shampoo, and milk bottles. Polyethylene patio outdoor furniture is made from high-density plastic, making it extremely durable, maintenance-free, and functional.
·         Step Two: Decontamination
The recycled bottles are cleaned. This decontamination process is repeatedly performed until it reaches over 99 percent purity level of HDPE. Custom configured decontamination process removes dust, foreign material, and fine debris. During the decontamination recycling process, nothing is added, so expect no cross-contamination.
·         Step Three: Compounding
After the decontamination process, HDPE is compounded into a solid board material. During the compounding process, all materials, including the polyethylene, fire retardants, and colors are melted together to make them completely infused and homogenized.
The resulting material is extruded and chopped into pellets with a die. After that, the material is pulverized into powder and then rotationally molded. It's the process of manufacturing one-piece products using a hollow mold filled with polyethylene. The material is heated and rotated, creating extremely durable furniture, with superior structural integrity.
Colors are impregnated to produce beautiful poly furniture. Every particle of the poly product contains the same amounts of polyethylene for superior coloring, durability, and fire-retardant quality.
LuxCraft poly furniture is available in 32 colors, such as antique mahogany, black, chestnut brown, white, tangerine, lime green, blue, yellow, and more. The final product contains over 90 percent recycled post-consumer waste. Indeed, choosing poly furniture is a good idea for an eco-friendly, long-term investment. 
Conclusion
LuxCraft outdoor furniture pieces are made from polyethylene plastic decontaminated or cleaned until it reaches high-quality durable plastic. The resulting material is compounded to produce high-quality poly outdoor furniture.
With the cutting-edge technology that the manufacturer employs, end users can vouch on the durability and aesthetic value of the outdoor furniture they're buying because of unrivaled durability. In addition, LuxCraft offers warranty for all of its products, giving consumers the best value for their money.
Article Submitted By Community Writer