Back in the days, there was a time when people had to face double standards. Jewish actors would lose their role just because of the shape of their nose. The Red Indians, African, and the East Asian would always be cast in stereotypical roles. However, with time both art and society have become more acceptable. In fact, although it might seem strange, in the past it was even difficult to raise your voice against such discrimination. Just because you belong to a particular race, you had to bear discrimination along with the painful fact that you deserve it. Even though we aren't completely out of this, but we are on the way. Since art influences fashion too, the upliftment of minorities in the mainstream fashion industry is a part of this change.
21st Century: The Era of inclusion
Be it in mundane lives, Parliamentary offices, or fashion ramps – no space in today's world is without an air of inclusivity. This means good news – at least in the fashion world. There certain genders, races, and ages are still fighting to bring forth their identity. Furthermore, recently minorities in the mainstream fashion industry are proudly gate-crashing their way to pageants, contests and ramps.
Ever since Black Panther's Afrofuturism has worked miracles in the fashion spectrum, Indians, Arabics, Africans, and Chinese are taking their first steps forward to make their cultural mark on the international fashion map. And LGBTQ+ communities are leaving no stone unturned either. Let us have a look at the remarkable way in which the minorities are combating fashion's racial divide in a fashionable way.
EmanIdil Bare takes New York Fashion Week by a 'modest' storm
Bare debuted her collection 'Al-Nisa' (the woman) at the New York Fashion Week this September. Battling racism throughout her life for being a dark skinned person, Bare, a lawyer, journalist and a fashion designer, took it to herself to create a line of fashion wear that resonates with Muslim women. Bare placed confidence and comfort at the top of her list for the fashion show.
For her, women of color and race have long remained alienated from the mainstream world. Therefore, it is now time to push the minority into the mainstream. For this, Bare is coming up with modest clothing for her fashion show, along with black models for the ramp and a black photographer to capture the beauty as it is.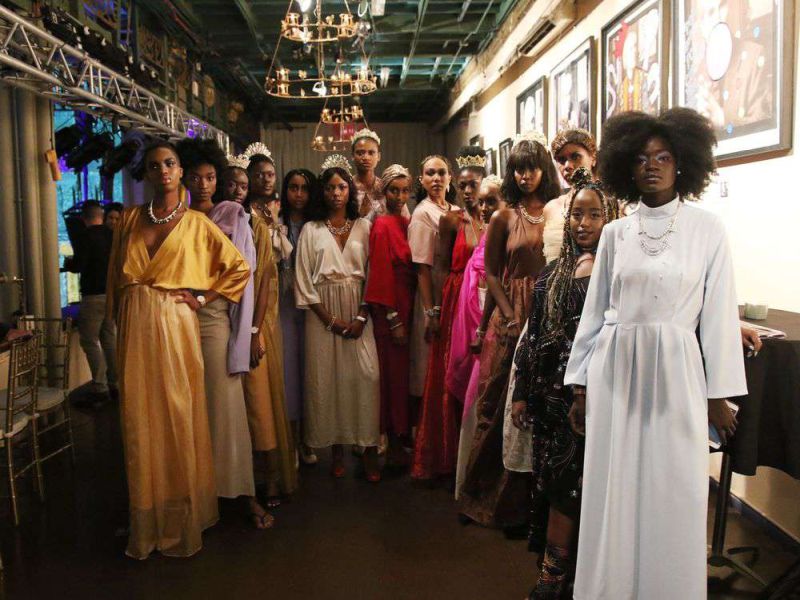 Image Source :  postmedialeaderpost2.files.wordpress.com
In San Francisco, the de Young Museum became the first museum to exhibit a show titled 'Contemporary Muslim Fashions', highlighting how Muslims around the world fuse tradition and trend to create a modest, authentic, yet appealing fashion. The exhibition, which will continue to showcase the Muslim fashion pride, also aims at demystifying the misconceptions people have about hijabs, burkhas and Muslim woman. Slow Factory's 'bomber jacket' inscribed with the Declaration of Independence, a Nike athletic hijab, and a two-piece bathing suit in bright hue of navy blue worn by model Halima Aden forms a part of the collection.
Race in the fashion industry has been a debatable and sensitive topic since decades now. And this attempt has, to an extent, delivered a blow to those ideas which do not appreciate new faces in fashion, finally.
Image Source :  religionnews.com
Indian fashion, inspired by Gandhi, seeped tradition into everything at the London Fashion Week
Nowadays, Indian fashion designers and outfits were limited to only India. At London Fashion Week this September, popular fashion designers, Shantanu and Nikhil, teamed up with Samir Ceric, the co-founder of Wolf and Badger, to introduce the fashion ramp to the soft fabric of khadi, inspired by Gandhi. The idea behind this was to bridge the gap between the Eastern and Western cultures by showing how exquisite and exotic the fabric is, and how a new faces in fashion can finally overcome fashion's racial divide at last.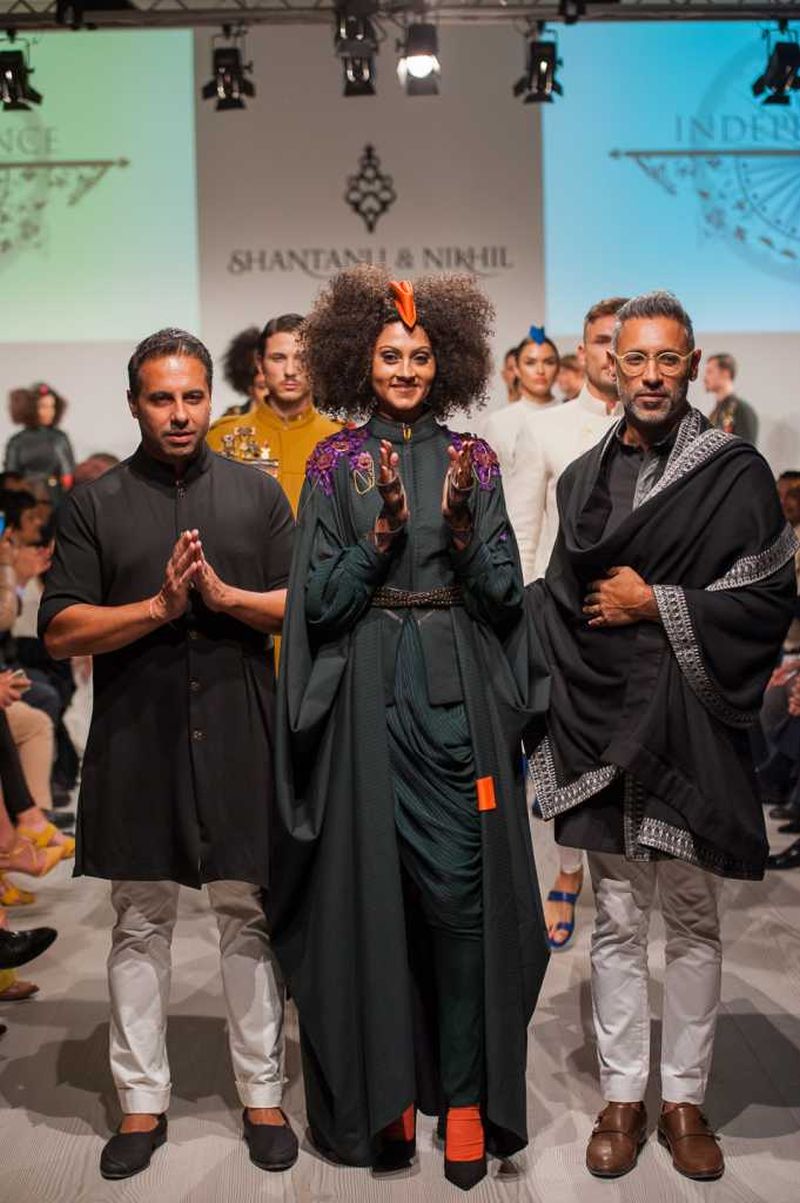 Image Source :  indiacsr.in
In August this year, IMG Reliance and the British government signed a deal to enable North-East Indian women textile workers financially. For that, they came up with a project named 'A Telegram from Tripura', which will promote the ingenious and exotic North-East Indian fashion by taking it from a local space and showcasing it on a global stage. In fact, it is one of the best attempts to bring the minorities in the mainstream fashion industry, at last!
Bethany Williams, a British designer will team up with AratrikDevVarman, an Indian fashion designer, to explore the forms and trends of North-East Indian textiles – keeping the North-East Indian women workers in focus.
The collection, which was a part of Lakme Fashion Week in February 2019, brings the women weavers of the North-East Indian textile industry into limelight, along with their artistic and crafty creations. The end goal is to encourage a fashion space where inclusivity is the norm.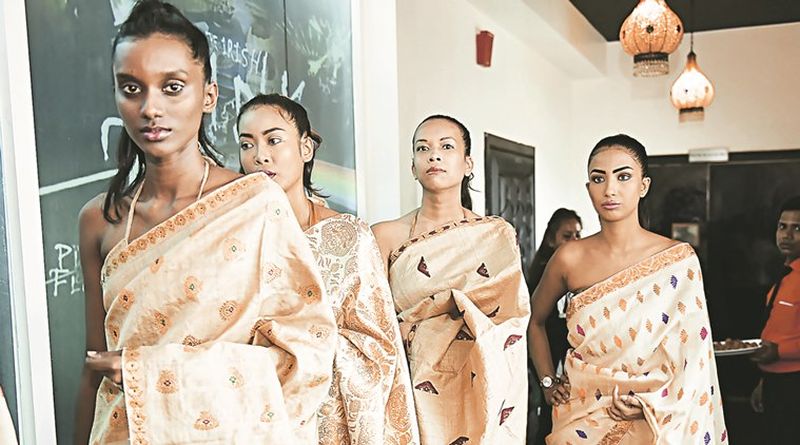 Image Source :  images.indianexpress.com
A photoshoot for the dark-skinned aims to push minorities in mainstream fashion industry
Fashion, born out of challenges and opportunities to represent and enhance a certain culture is always the best kind of fashion. In today's world, new faces of fashion are emerging. Fashion no longer limites itself to just clothes and makeup. It has become symbolic of we really are. Fashion's racial divide is slowly giving way to more and more inclusive spaces. And thanks for this is due to Zoe Lawrence and an Instagram post that she came across.
A photo of a little African American girl resonated with Lawrence so much that she strongly felt how dark-skinned people are ignored and isolated from the people of no color, even in 2018. They are made to feel ugly or at the least, less beautiful than the others. This was what Zoe wanted to change. And change, she did.
In her effort to include the voices and narratives of the minorities in the mainstream fashion industry, Zoe reached out to the girl in the picture (named Halia) and asked her elder sister's permission for a photo shoot with her.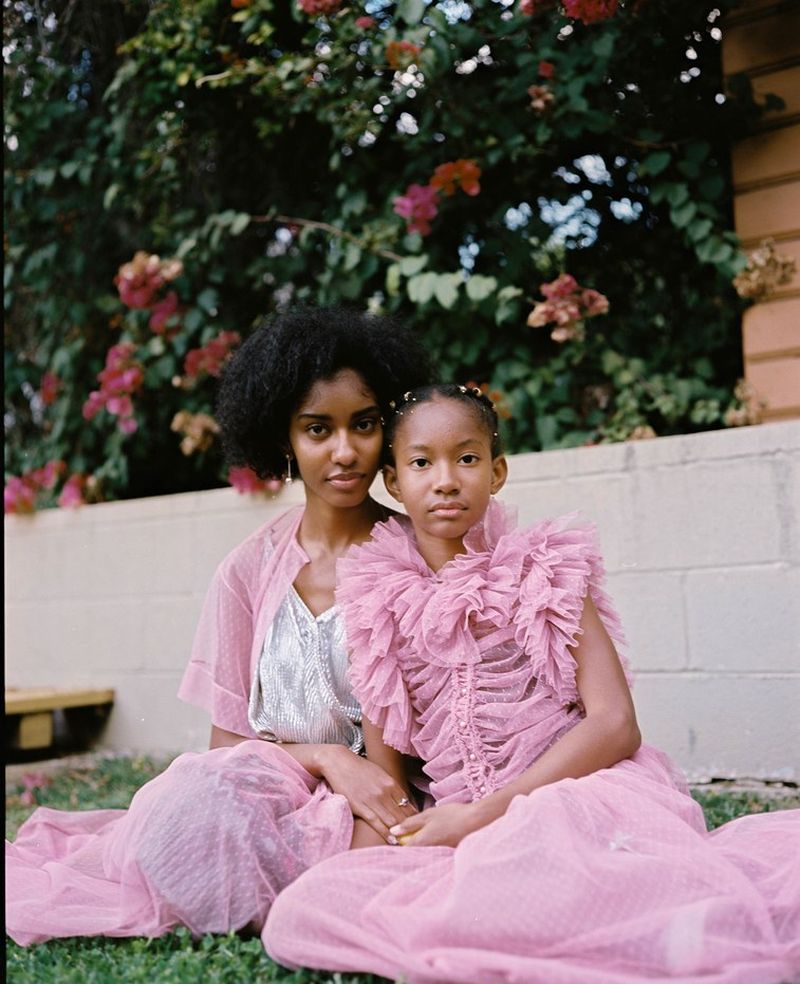 Image Source :  assets.teenvogue.com
Zoe's opinion
Through this photoshoot, Zoe opened up a powerful conversation about racism, colorism and much more. She encouraged people to come forward with their stories of exclusivity and a belief that their beauty is somehow substandard. But with this shoot, Zoe hopes that many colored people will be able to heal themselves with the assurance that their beauty is just that – beautiful.
Apart from the photoshoot, Zoe believes that surrounding oneself with one's own community and freely expressing one's pains, discomfort, and struggles is the way to build self-confidence and penetrate the 'concrete wall' of isolation.
Zoe Lawrence dressed up Halia in clothes she never thought would suit her, due to her skin color. But once in those clothes, Halia herself felt empowered. Zoe's message to all the dark-skinned girls is powerful and compact – the prejudice against their beauty and color isn't personal, but political. Through her photoshoot, Zoe, like many other fashion designers and photographers, have taken a step forward in opening up the gates for the minorities in the mainstream fashion industry. Moreover, if you think about it enough, you will realize that this small step of hope and hard work is a giant leap for humanity.