The essence of both artists and fashion designers is their chief interest in exploring shape, color, and culture, so is it any wonder the two worlds have shared such a longstanding relationship? Many working in the fashion industry look to art to inspire their own creations, whether through incorporating imagery or directly collaborating with artists.
More than any artistic movement, pop art has proved to be one of the most influential of all on the fashion industry. This relationship began within the fluid creative circle of the swinging sixties, which allowed pop artists and fashion designers to mingle in the same social groups and share ideas. And with pop art thriving on the notion of art as commerce, blending advertising imagery with traditional artistic techniques, it made perfect sense for consumer-driven fashion designers to use this perspective to enhance their own work. As such, for over fifty years, pop art has had a critical influence over contemporary style.
1. Peter Blake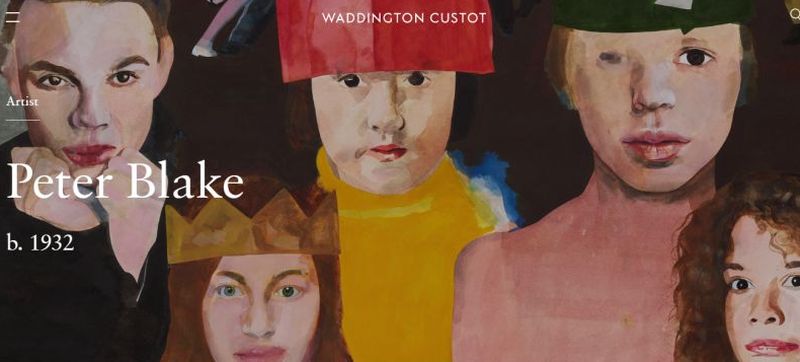 The Fred Perry brand has been no stranger to artistic collaboration. Its "Blank Canvas" capsule collections invited artists to put their own spin on some of the brand's signature pieces, one of the most notable being with "the Godfather of British pop art", Peter Blake.
Best known for co-creating the iconic album cover for the Beatles' Sgt. Pepper's Lonely Hearts Club Band, Blake redesigned three of Fred Perry's classic polo shirts back in 2011. In red, white, and blue, the pieces reflected the label's proud British heritage, as well as Blake's love of color. By covering each garment in vibrant prints and patches, including rainbows, RAF logos, and Union Jacks, this added extra visual flair to the already stylish shirts, and appeared to echo his own famous love of badges. In fact, Blake is even wearing a Fred Perry-style polo in one of his most notable works, Self-Portrait with Badges. He was a big fan of the brand "as a prototype Mod in the late 1950s, early 1960s", but lamented in an interview that he is now "too fat" to wear Fred Perry.
2. Roy Lichtenstein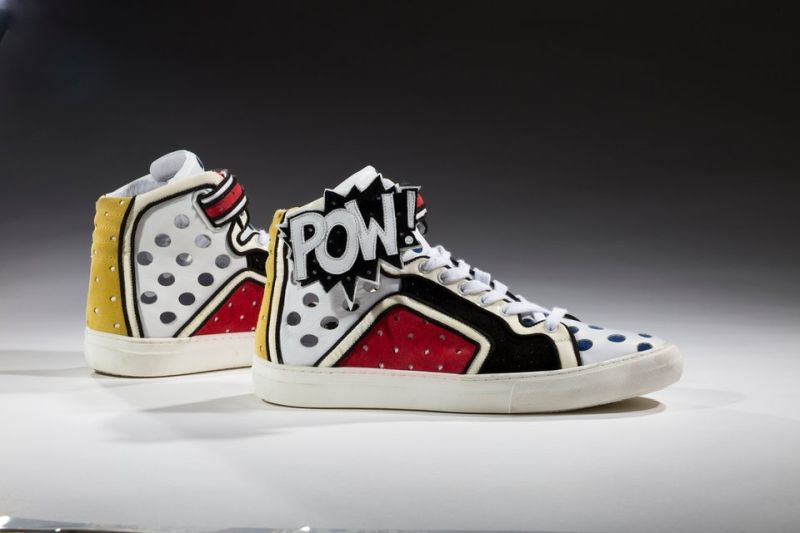 Roy Lichtenstein became a leading figure of the pop art movement thanks to groundbreaking works like Whaam! and Drowning Girl. His tongue-in-cheek comic strip style of painting has been embraced by the art world, as well as plenty of the world's biggest fashion brands.
His signature bold blocks of color, striking black outlines, and polka dot details have been incorporated into designs by superstars of footwear like Nike, Puma, Converse, and Vans. Luxury shoemaker Charlotte Olympia also paid tribute to Lichtenstein as part of her art-inspired collection in 2013, as did Pierre Hardy with his limited-edition Poworama shoe in 2011—voted one of the most important sneakers of all time. Meanwhile, Moschino creative director Jeremy Scott not only incorporated Lichtenstein's cartoon depictions of women into the brand's autumn/winter 2018 collection, but once compared himself to the American artist.
3. Andy Warhol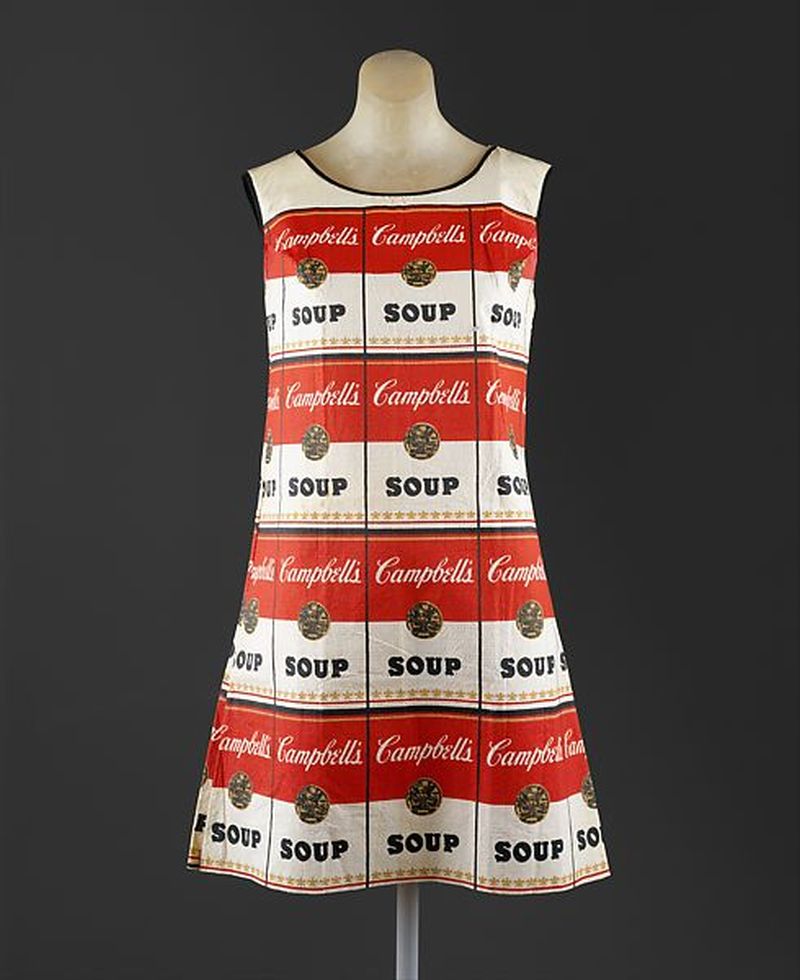 Andy Warhol consciously mixed art and fashion when he created The Souper Dress in 1962. Made of paper and covered in his iconic Campbell's Soup Can print, it was first made exclusively for New York socialites to wear to gallery openings. However, Warhol took advantage of its disposable cult status in 1965, and sold them to anybody who sent him $1, along with two Campbell's soup labels.
His work has since been referenced by many of fashion's most legendary labels. Halston designed a dress based on the artist's Flowers in 1972, while Stephen Sprouse used Warhol's Camouflage screen prints as inspiration in the late '80s. In 1991, Gianni Versace styled Linda Evangelista in a dress printed with Warhol's famous depiction of Marilyn Monroe, cementing the artist's association with high fashion. More recently, Calvin Klein secured a four-year agreement with the Andy Warhol Foundation to use his work. Former chief creative officer Raf Simons chose to feature Warhol's prints of Dennis Hopper and Sandra Brant in Calvin Klein's evocative "American Horror" collection for spring/summer 2018.
4. Takashi Murakami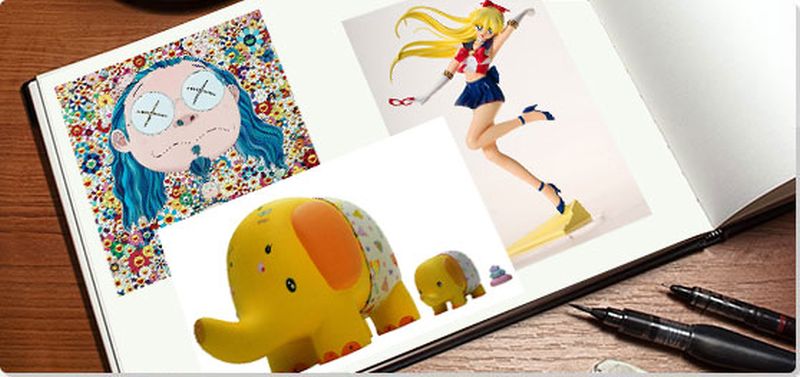 Takashi Murakami coined the term "superflat" to describe his style, referring to the legacy of two-dimensional imagery seen in manga and anime, as well as the flatness of consumer culture. As is typically the case with pop art, Murakami blurred the lines between "high" and "low" culture, and chose to explore several avenues of commercial media, including fashion.
He designed several pairs of sneakers for Japanese menswear label, visvim, most notably a pair of vibrant floral hi-tops in 2008. The Japanese artist also teamed up with Vogue and COMME des GARÇONS a year later to create a T-shirt for a pop-up store in Tokyo. However, Murakami's biggest fashion partnership was with Louis Vuitton under Marc Jacobs, starting with the sought-after Murakami Multicolore Monogram collection in 2003. The artist enjoyed a 13-year relationship with Louis Vuitton that came to an end in 2015, but four years later Murakami launched a retrospective exhibition dedicated to the famed partnership.
Article Submitted By Community Writer