You probably bought a boat for many reasons. You like to fish, you wanted to read books on the open water, or you needed it to travel from port to port. But let's face it; you also bought a boat because you like the way it looks. Accordingly, you'll want to spend some extra time, money, and effort keeping your boat looking as beautiful as the day you bought it.
Thankfully, there are a handful of strategies that can help you do this.
1. Regular Maintenance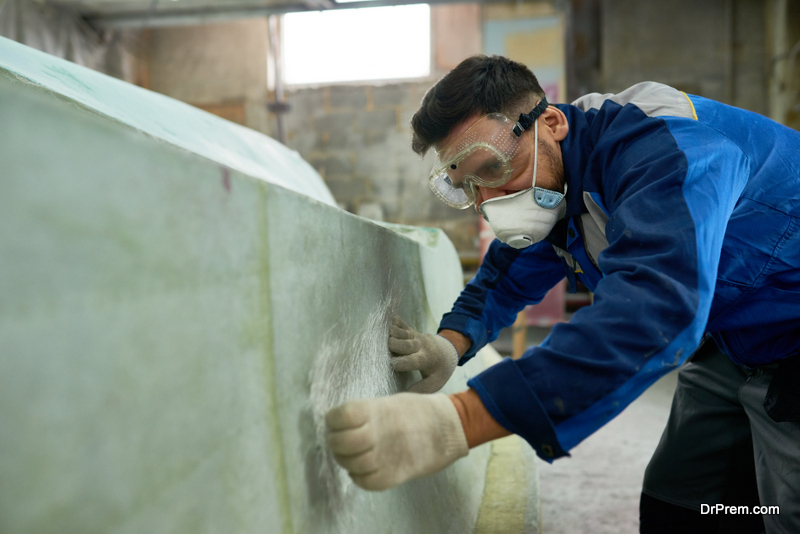 First, you'll want to conduct regular maintenance—both for the interior and exterior of your boat. If you see a part that's starting to show signs of rust, wear, or excessive damage, like a propeller, you'll want to replace that part as soon as possible. If you notice the beginning of a creeping problem, like a tear in your seating or a crack in the side of your boat, you'll want to take care of it as soon as possible. It's also a good idea to inspect your engine and the other moving parts of your boat, change fluids like oil and coolant, and have a professional look at it if there's anything you don't fully understand. This will ensure your boat not only looks good, but is capable of staying on the water for as long as possible.
2. Basic Washing
After most ventures onto the water, especially if you're in salty water, it's a good idea to hose down the exterior and interior. This will remove any residue, including dirt and mud, that may have cropped up onto the sides and prevent that residue from causing any additional damage to the vessel. After a good hosing, consider wiping down any saltwater spots with a solution of vinegar.
3. Waxing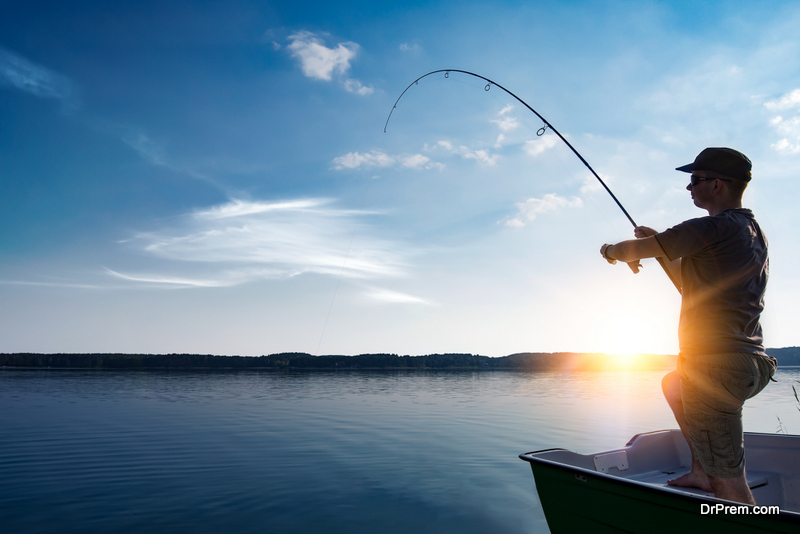 Waxing your boat may be a time-intensive process, but it's not just to make your boat shine like new. Before applying a layer of wax, you'll want to make sure your boat is as clean as possible. Take your boat out of water, put it on a flat surface if possible, then do a final rinse, dry it off, and apply a layer of wax with circular motions.
Before the wax gets too hard, you'll want to manually buff the wax, or use a power buffer. Because the wax tends to dry fast, you may have to do one section of the boat at a time, rather than the entire vessel at once. Once applied, the wax will give you boat a polished-looking sheen, but more importantly, will provide a protective layer for your vessel that will reduce sun damage, precipitation damage, and other minor blemishes from normal wear and tear.
4. Polish and Detail
There are many elements of your boat that won't get attention from a basic washing and waxing. For example, you might have stainless steel and bronze fittings lining your interior. Metal polishing products can help you wipe these surfaces to a polished shine, so long as you do this regularly, and avoid the possibility of excessive scratches or built-up debris. You may also be able to use a very light acid or a specialized alkaline tank cleaner to your engine space, so long as you know what you're doing.
5. Cover Whatever You Can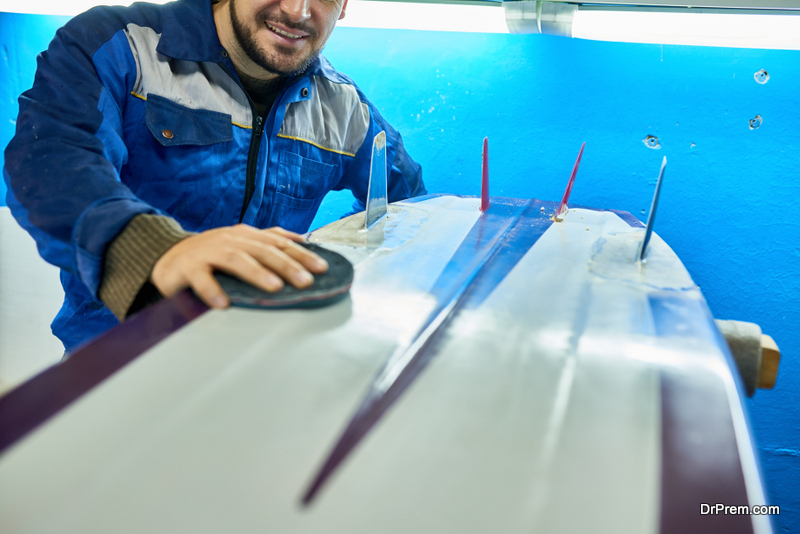 Whether stored indoors or outdoors, boats face a ton of exposure. It's a good idea to cover whatever you can, especially after a fresh wash or detailing, so you can prevent as much damage as possible. For starters, invest in a boat cover you can use to protect the main part of your vessel from long-term sun or precipitation damage. You might also use tough plastic sheets, carpeting, or other surfaces to protect the floors of your boat from regular wear and tear.
6. Do Everything Routinely
Whatever precautions you integrate into your boat maintenance schedule, whether they involve an in-depth detailing or a surface-level cleaning, make sure you perform them regularly. Getting on a consistent routine will help you prevent any minor damage from escalating into major damage, and will give you a chance to inspect for any elements in your ongoing habits that aren't good for the boat's condition. The more often you clean and polish the boat, the less intensive these processes will be.
Boats can be a beautiful asset, helping you feel more relaxed and empowered simultaneously as you engage in some of your favorite maritime hobbies. However, they do require a significant investment of time and/or money to ensure they stay in good condition.
Use these strategies wisely and consistently to ensure your boat stays (nearly) as attractive as the day you bought it, and you'll likely extend its lifespan at the same time.
Article Submitted By Community Writer