All green gadgets aren't the same. It'd be plain stupidity if you just fall for an object just by reading their labels. If you do so, you are very likely to fall prey to greenwashing. For example, there are many products in the market that claim to be eco-friendly, but actually, are not. However, there are some certifications that mark the products as an eco-friendly one. Many of these claim to save energy at your home, while these actually do not serve that purpose. So, for your information, here is Flow and some other sustainable gadgets that you can rely on.
Flow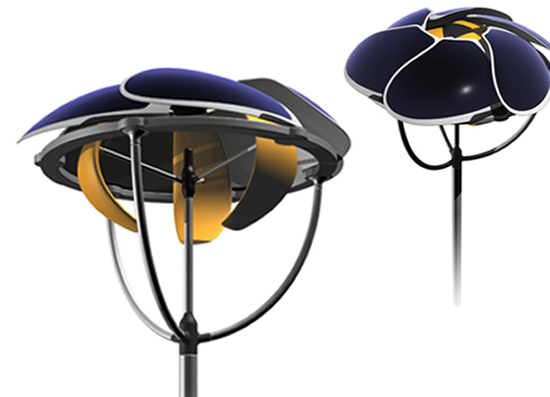 Insight:
If only someone can sponsor regular and unlimited power supply for my den! I know I am sounding irrational and wacky but the ever-rising electricity bills are killing. Life has certainly become simpler with our dependence on gadgets and appliances. But this in turn has taken a toll on our energy consumption. Though I am sure no one will step forward to sponsor my energy consumption, Wang Yigang has come up with a nifty alternative to power up our homes. Dubbing his Red Dot award wining project has Flow, Wang has setup a wind solar energy system on a pole. This dual power generating system consists of arciform photovoltaic cells that absorb all the goodness of the sun. A collection of six photovoltaic cells sums up as a shell that is used as wind concentrator.
The accelerated speed of the wind enhances the performance of the rotor. Also the joints on the solar cells help to adjust them at optimum angle so that maximum solar energy is soaked up.


Coming to the wind power, the system runs on a Darrieus-type vertical axis wind turbine. This helps to make the most of even a gentle breeze.
Design Status:
The concept of Flow is a fusion of alternative energies that aims to power up residences.
Usability:
Akin to the light poles out side every residence, these kind of dual power generating poles can also be put up to provide green power for eco-living. Folks with a green thumb and an aim to leave lesser carbon footprints will go with Flow.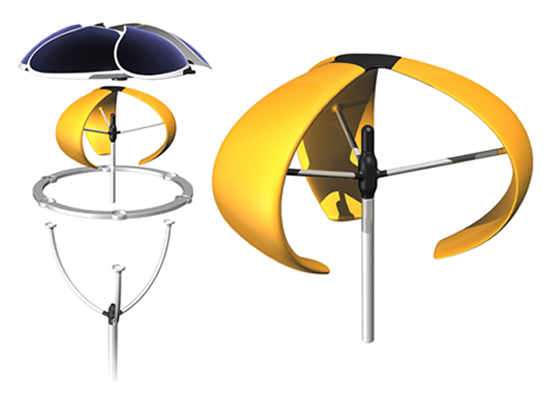 Via: Yigang-design
About the Designer:
Wang Yigang has won honors for his projects at National Exhibition of Arts (group design) and the "DAAD-Prize". His works have also been selected in "Design Yearbook of China".
Some more green gadgets like Flow
1. Brainstorm with Peel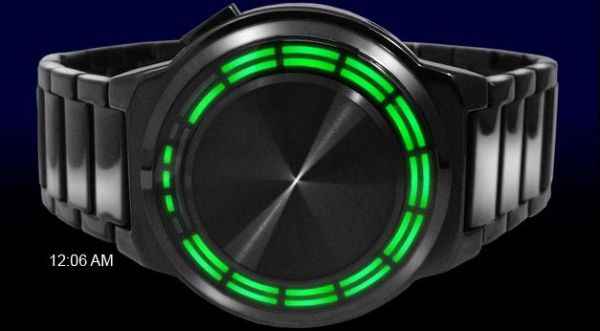 Smooth, elegant and stylish are the words that aptly describe the concept design dubbed Peel. The brainchild of Peter from United Kingdom, it was created when fruit peels, ornament and gadget collided to form a futuristic trendy bracelet that can even show you the current time!
Boasting of an organic shape, the unique design flashed upon Peter's mind during a Christmas shopping with his wife. The modern Christmas tree globes created out of a single strip metal sparked the memories of a chair based on shape of orange skin. And thus the Peel watch was born.
Inspired primarily by the RPM LED watches and the Seven series of watches, Peel has the similar power of LED to denote the time. The spiral has three sets of light affixed to it. The innermost section rows indicate five minutes gaps like the traditional watches. This part extends up to another row of LEDs that is present at the 12 o'clock position, counting every step in change of minute. According to TokyoFlash, the outer concentric circle has twelve rows of light that blinks accordingly from 1 o'clock to 12 o'clock. The creator is currently customizing options to enable USB charging and a decent battery backup.
The mid section of the clock is designed to be flipped open while wearing the clock in your hand. Don't be surprised if people mistake it for a bracelet! The features have a feministic feel to it but the unique design will appeal to men as well. Organic yet original, Peel is sure to make hearts race when it actually turns real from a three dimensional computerized model. The hybrid of flora and alien technology will be the perfect gift you can give to your loved ones.
2. BioBulb
Using less than 75 percent of energy than a standard bulb uses, this BioBulb is a good saver of energy and emitter of thrice the natural light that a standard bulb emits. It offers a great value addition while reducing your energy bills.
3. Hydrogen Fuel Cell Cars: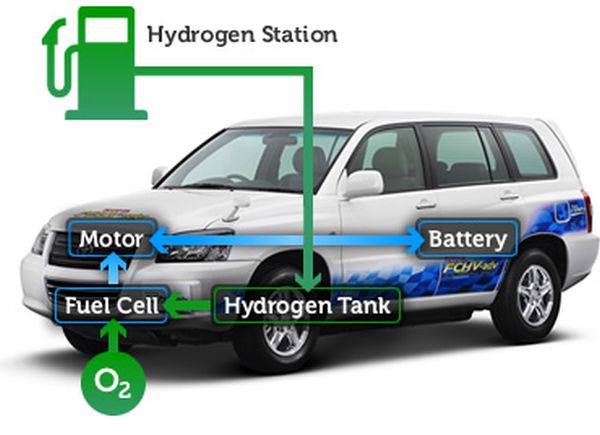 Toyota had launched the Prius Hybrid some 15 years ago and it was a successful model. This year they have announced a new hydrogen-powered car, which according to prediction will hit the market next year. Many new hydrogen-refueling stations are under construction in California where this car will be launched first. The hydrogen-fueled car designed by Toyota will have a range of over 300 miles. It will not emit any pollutants in the surrounding atmosphere. However, the hydrogen used as fuel for these cars must be made using renewable energy sources
4. Standby Buster
Now, you can remotely switch off your electrical appliances that are on standby. The Standby Buster plug lets you do this using a remote. As a single remote can control up to four plugs, you can comfortably keep a check on various devices from different rooms. This helps you save energy that is unnecessarily being consumed by several appliances in your house. This green device saves highly on your monthly energy bills.
5. Efficient Tumble Dryers: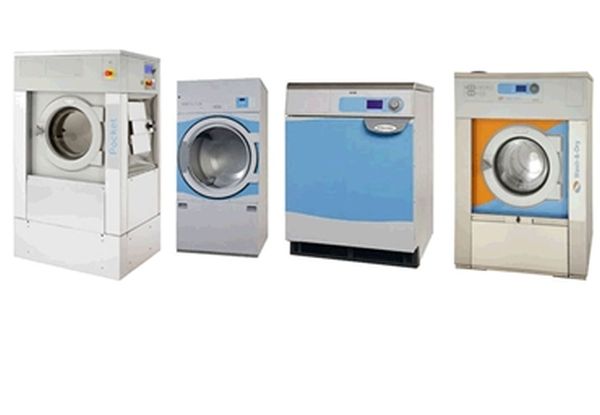 The newly launched Tumble Dryer DV457 has a green invention award in its kitty. It is quite like other powerful front load dryers but it consumes much less energy than the other Tumble Dryers in the market. You can control and monitor this amazing green dryer with the help of a Smartphone from a distance.
6. ECO Kettle
This is another great gadget that consumes over 30 percent less power than a standard kettle you use to boil water for cooking purposes. In addition, it only boils the amount of water you actually require. This is done using its upper and lower chambers. While the upper chamber stores cold water, the lower chamber allows you to boil only the released amount of water from the upper chamber. You can release as much water as required at a single time. Thus, you do not end up wasting additional amount of energy in boiling extra water.
7. Smart homes and controlling energy usage through Smartphone Apps: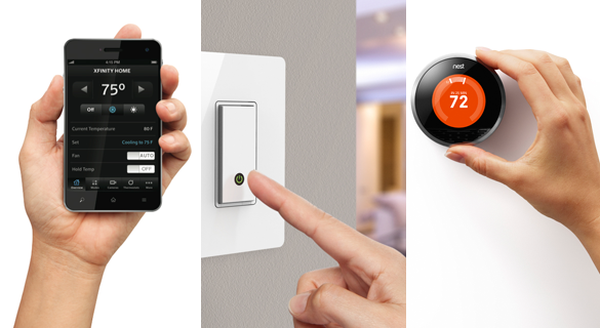 One of the most important and necessary technologies that was announced at the CES is the Smart Home technology and remote home energy usage controlling. Alarm.com has launched a new type of smart home sensors that will help you control and monitor all types of home appliances, electric appliances and central heating systems from a long distance through your smartphone.
8. Eco Button
This wonderful device saves your computer's energy to a great extent. It simply allows you to push a button to make your computer go to the energy-saving mode. This can be done whenever you move away from your computer for a few minutes. You can later move your mouse or press any key on the keyboard to turn on the computer and return to the normal working mode. Depending on your computer usage, the Eco Button pays back its cost within two-three months. Additionally, it keeps a track of your energy savings and the total cost you have saved at a point in time.
9. Hydrogen-powered rechargers: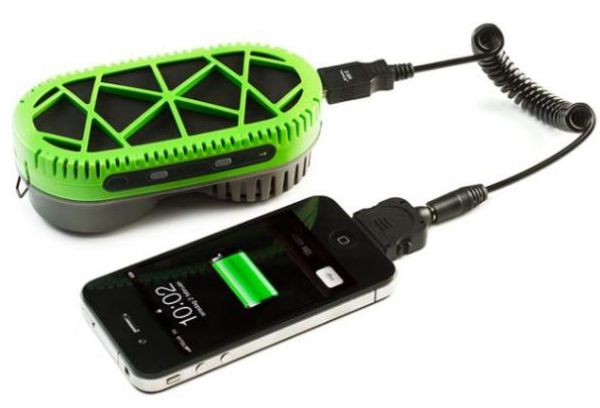 Intelligent Energy is a UK based company that makes devices and gadgets that are environmentally friendly. They have created a new type of Upp charger for your smartphones that runs on Hydrogen fuel canisters.
10. Battery Wizard
This recharger has the ability to recharge all your standard batteries. At a negligible cost, Battery Wizard can recharge your batteries up to 10 times. You can soon make up for the money you spend on purchasing this effective energy-saving gadget.
11. Electric Sports Car: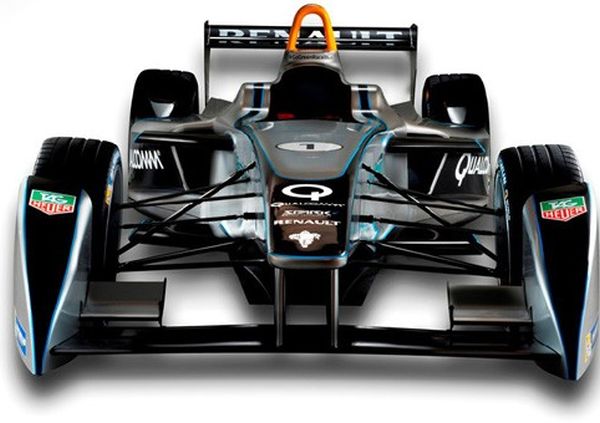 Spark Renault has announced a new battery powered sports car for the Formula 1 racers. Unlike the other F1 cars, this one will not emit harmful gases like carbon dioxide into the surroundings.