The swimming pool is a big part of the home. It offers rewards and not risks. You have immediate access to various ways of keeping in shape. If you swim for at least two hours every week, you will no doubt lose weight and maintain a slim physique. There is no better place to spend time with the family than on the side of the pool. Nothing can quite compare to lounging poolside on a hot summer afternoon. Until now, you have not given much thought to the details. The swimming pool is well-maintained, safe, and clean. But what about the area surrounding it? It is in need of a little bit of improvement. If you want a cool, inviting outdoor space, keep on reading to find out what you need to do.
Integrate decorative fittings into the swimming pool design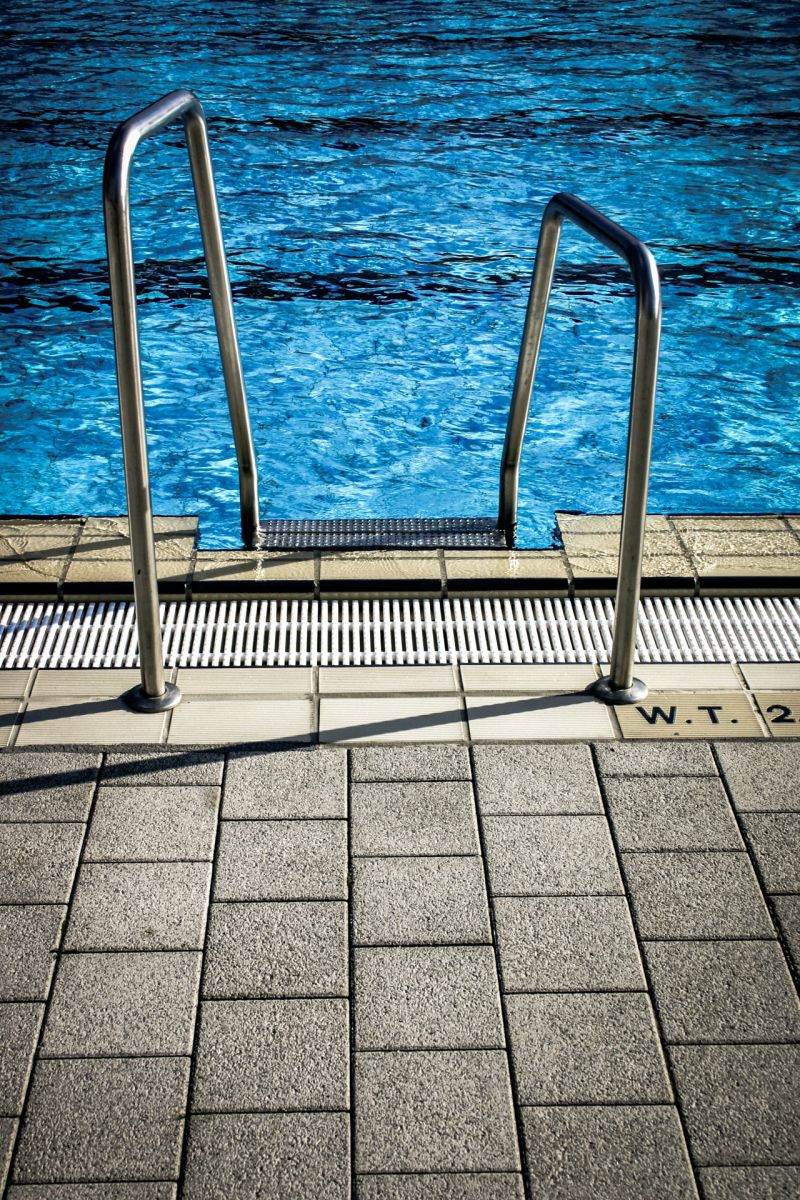 Invest in your landscape to create a curb appeal. When attempting to create the ultimate outdoor space, decorative fittings play a very important part. They are the elements that help you break out of everyday boredom. You do not have to visit big stores. You have what you need at home. Chances are that you have marvelous decorative items which are just waiting to be put to good use. This includes boxes and old pieces of furniture. It is amazing how you can transform plain objects into works of art that please the eye. If you do have your heart set on something new, wait until the promotion period. You might want to install coping. This will give the swimming pool a neat finish.
Use floating scented candles
Candles are not valued enough, especially when it comes down to swimming pool décor. The presence of floating candles transforms everything. They create a beautiful and romantic décor. They truly do. When the night comes, the candles create light, not to mention that they smell heavenly. Use floating candles even if it is not a special occasion. The simple act of lighting a scented candle will calm you down and bring serenity and peace. So, why not? You can enjoy dinner with your friends and family. Using floating candles is not dangerous at all. This is because they burn within the center of the candle, so you do not have to worry about wax overflowing.
Have a hammock under the patio
The swimming pool allows for other elements, such as decks, patios, and even outdoor kitchens. If you want to transform the swimming pool into a stylish part of your backyard, make sure to include a hammock. There are hammocks that can be enjoyed by the water on any day. Fabric color and pattern choices are numerous, so you will find something to tickle your fancy. The best thing of all is that poolside hammocks come with solid wood spread bars, which means that they can accommodate two people. Attention needs to be paid to the fact that not all products available on the market are suitable to be used outdoors. Make sure that the hammock you want to purchase is not made from materials which are prone to fungi and mildew.Moreover, you will want to make sure that it can withstand humidity.
What about swimming pool water features?
You have succeeded in controlling the color of the swimming pool water, which has a huge impact on the attractiveness of the residential property. If you have clear, blue water, you must have done something right. Swimming pool Blue Waters experts insist on the importance of adding chlorine to kill the bacteria and using algaecide to prevent unwanted blooms. A clean pool is a beautiful pool. Right now, your swimming pool compliments the surroundings and offers an attractive focal point. If you find that this is not enough, consider adding some water features. They are not just for landscaping. You can make a splash with one of the following water features:
Waterfall
Rain curtain
Concrete spillway
Fountain
Copper scuppers
Naturally, there are many other kinds of water features which can enhance the look of your swimming pool.
A lounge chair or daybed is a must
Ah, the joy of spending a relaxing day around the swimming pool. Do you know what would make things even better? A lounge chair. It is big enough to support the legs, not to mention that it can transform the backyard into the perfect relaxation zone. No piece of outdoor furniture is more versatile than the lounge chair. When the time allows for it, you can spend your free time outdoors. Why stay inside when you can be soaking up the sun? If you are not interested in purchasing a lounge chair, you should at least look into daybeds. A daybed gives you the chance to relax out of the water. If you happen to live in Southern California, you are lucky because the weather always allows for a poolside getaway.
Use creative lighting
Do you not like the idea of using candles? Well, how else will you be able to use the swimming pool when the sun sets? Here is an option: installing pool lighting. LED lights, or whatever you like, will add ambiance and help you see in the dark. LED lights are a great choice, no matter if you have an in-ground pool or an above-ground pool. What is interesting is that this type of lighting has in-built heat sinks which keep it cool. You can make significant energy savings, but what you should have in mind is the aesthetic appeal that cannot be matched. Just think about it.
Add plants that deliver bursts of color
Not only are plants affordable, but also they add an interesting splash of color. Some of the best plants to have around the swimming pool are:
Bamboo
Yellow foxtail grass
Giant reed
If you wish to create a casual environment, stick to one color. You will not want to overdo it. Trees are a great idea. Citrus and olive trees make the swimming pool pop, not to say that they offer plenty of shade. Do not settle for trees that can make the water dirty like Mimosas.
Article Submitted By Community Writer