One might wonder why window blinds are suddenly the rave of the moment, gradually taking the place of curtains in the home. It could be because they are versatile, affordable, easy to maintain, available in a variety of designs, and they can easily be used to control the lighting in the room. They also offer privacy when compared to other coverings and appear to be a professional choice for office use.
It however requires special care and maintenance as the cleaning method may differ based on the material used in producing it. This unique treatment is necessary in order to maintain the look and durability of the covering. One must therefore be informed of the various applications used for each material to avoid damage.
Shopping for the right product can be a challenging task, especially if you do not have a guide handy. To walk through this situation, you may need to research properly to find the best store in your location. For instance, if you live in or around Calgary, you will find that patronizing a reliable Calgary window blind store is a viable option. A good store will always help you with information about different products to enable you to make a well-informed decision.
Types of Window Blinds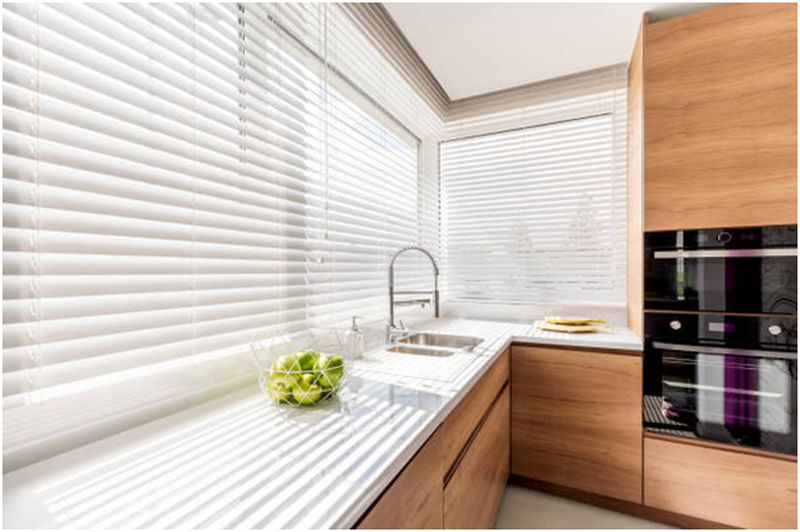 This beautiful home covering comes in various styles and designs. Knowing the various kinds that are available will enable you to choose which is the most suitable and that fits your requirement. In some cases, you may need to consult a professional to know what works best.
1.      Honeycomb Blinds
This customer's favorite which is also referred to as accordion, cellular, or pleated shades is popular for its functionality, versatility, and modern style. It can be raised from below and lowered from above unlike other types. This covering is known to keep the internal temperature of the home consistent thanks to its energy-efficient nature which prevents air from leaving or entering via windows. It is also able to fill the whole frame, unlike others which need a small space on the sides. It can be gotten in narrower folds for shallower shutters and demands less depth.
2.      Horizontal Sheers Blinds
This light-filtering classy covering is made of fabric vanes exquisitely hung between thin panels of cloth. This design allows you to enjoy outdoor view by either completely lifting the shades into its headrail or titling the cloth vanes in other to give you privacy and a little view of the outside. This blind has a calm, relaxing feel to it when the lines are down giving one that grounded, earthy appeal. It emphasizes the width of the gap thereby making it feel more spacious.
3.      Roller Blinds
This simple but graceful shade is economical and effective in blocking out most light giving you the needed privacy. Its room-darkening and light filtering varieties give you the alternative to control the brightness of the room. During installation, you may choose to mount the blinds above, directly on, or inside the frame. They often look better tailored when attached within the frame although this would require it to be deep enough. Mounting on the ceiling is sometimes the best option for those windows that run from the floor to ceiling and that lack room to attach it inside or on the frame.
4.      Zebra Blinds
This dual-designed shade is versatile, pocket-friendly, and needs zero maintenance. The blend of fabrics that can be alternated gives you the ability to either block out sunshine thereby giving you privacy or to see through the covering. The stripes of the textile also come in sizes ranging from micro to extra wide. They do not collect dust, making them easy to clean or maintain, and can be raised or dropped easily since they are lightweight. It is available in a variety of colors, patterns, textures, and stripe sizes.
5.      Solar/ Screen Shades
There are several functions of this covering specially providing protection from Ultra Violet rays. It has minimal elegance and is more useful in controlling the sun, temperature, or in diffusing light. It equally protects artwork and furniture from getting damaged. The extent to which the weave is opened will determine the degree of light that will filter into the room and the level of privacy. Less than 3% of light helps to avoid glare from mirrored surfaces, screens, and glass.
These are some common options. If you are looking to give your home a different look and you need window blind ideas, you can check here: https://www.glamourmagazine.co.uk/
How to Care for Your Custom Window Blinds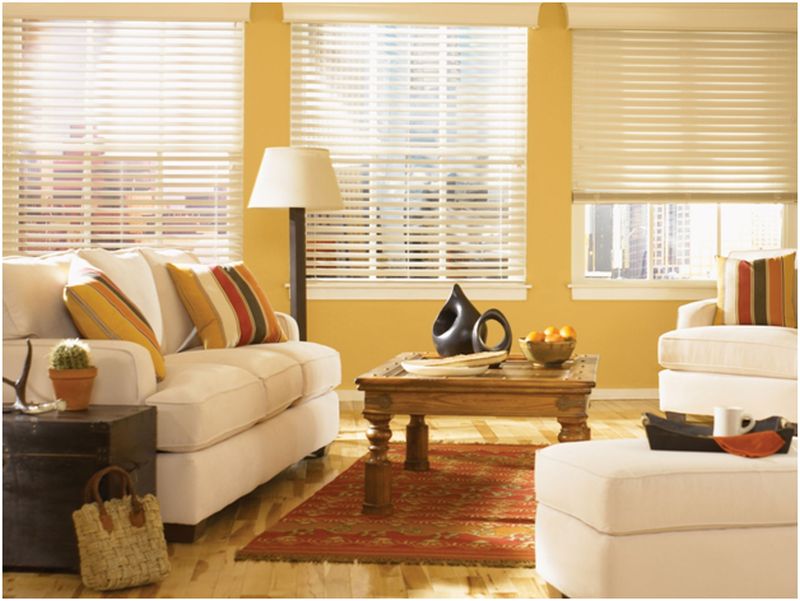 Cleaning your window covering may not be one of your favorite chores because of how time-consuming and uninteresting it might be. It is however very important to do so in order to maintain their look and also ensure they last longer.
One way to make cleaning less complicated is by knowing how often it should be carried out and the right materials that are suitable to ensure damage is not done to it. Here are some of the ways that you can ensure you do this job properly.
1.      Dusting
This is one of the popular ways to take care of your blinds and there are many ways to go about this with special consideration to the type. One way is to turn the slats facing downwards and then use a mild dust cloth or feather duster to remove the dirt. Do this from the top while working your way down to the bottom then return the slats and repeat the entire process.
Another method is to wear a sock on your hand and to run it back and forth under and over every slat. Special tools which permit you to clean several slats at once may also be employed. If you need a visual guide on how to properly clean your blinds, you can watch this video.
2.      Vacuuming
You can begin from the top by using a brush attachment to clean the slats from one side to another while working your way to the bottom. Rotate the slats and repeat the process, then finish up by using a dry sheet to wipe the surface or spraying with an anti-static dust substance. Leaving the surface dust-resistant will make cleaning much easier next time.
3.      Warm Water Solution
A mixture of soap and warm water is ideal for vinyl, roller shades, or aluminum types as this will clean it thoroughly. The soapy water can be poured over the slats and left open to dry. This treatment should however not be used on bamboo, wooden, and woven wood shades as it could lead to damage. Instead, furniture polish may be used to keep the shine.
These are some relevant information about window blinds. If you are looking to install one in your home and you do not know how to go about it, you can read articles explaining how to install window blinds for assistance.
Conclusion
Certain factors such as pets, smokers, weather, and allergy sufferers are some of the contributors to the difficulty of ensuring your window is kept clean. How often you clean your blinds may also be dependent on the type of product. Applying some of the tips listed above will ensure you maintain your covering and will help it last for a long time.
Article Submitted By Community Writer