On the face of it, picking the right roof window may seem like a relatively straightforward task. But actually configuring your needs with the wealth of information available can be challenging. In any case, there are various designs of roof windows. So today we're going to introduce you to the main roof windows styles out there and help you choose a model that suits your own particular requirements. 
Do you require the opening or fixed of the roof windows?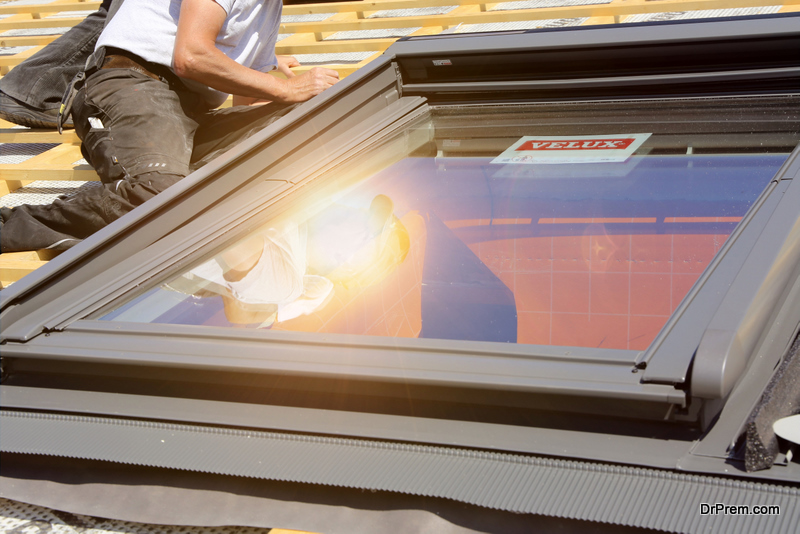 You can choose to have a window that is in-plane or out of the plane when selecting roof windows for your home.
Additionally, you must choose between a fixed or an opening roof window. Some models can open entirely, while others can only open halfway. An opening roof window can be your pick if airflow or roof availability is priorities.
Fixed and opening roof windows come in a wide variety of styles, including those with security requirements such as partial opening shutters. If you're undecided about whether to select fixed or opening roof windows, get advice from a reputable company. 
Are Roof Windows a good investment for your home?
Roof windows may let in more light than 3 times as much as a vertical window of comparable size. Roof windows are advantageous for internal spaces that might otherwise need ambient light or circulation, such as windowless rooms. Additionally, they give architects more creative latitude.
Roof windows are typically combined with light wells or shafts in residences with flat roofs.
To prevent heat loss and dampness, almost all roof windows have closed dual glazing, but these windows can typically be opened. In warm temperatures, particularly in two-story homes where warmth would often collect at the upper level, this is advantageous.
Roof window frames come in a variety of substances and have a big impact on thermal efficiency. Although frames can also be constructed from concrete, steel, or uPVC, they are most frequently built of wood with a weatherproof coating on the outside. 
Enhancing the Roof Windows' Quality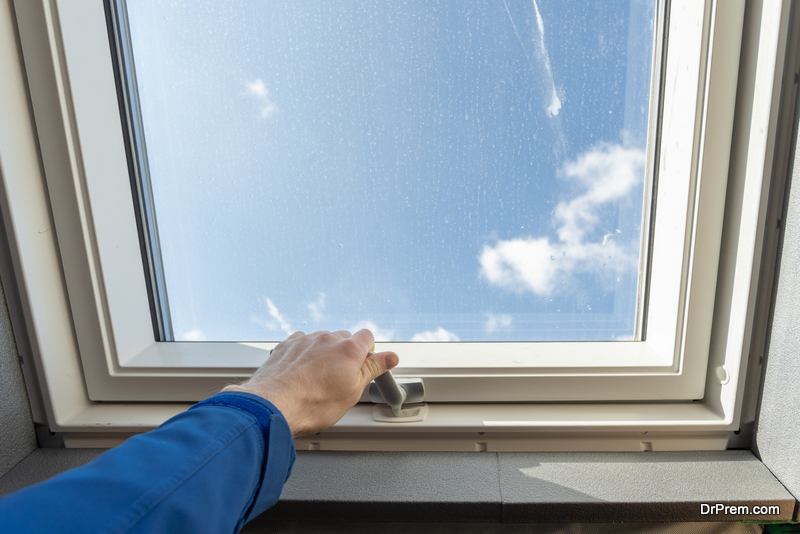 Roof windows are perfect for locations with a lot of gloomy days. Both new projects and existing structures can incorporate them retrofitting, however, calls for the services of a licensed builder or contractor. The quality of daylight delivery is affected by the factors listed below:
The direction and movement of the sun in your region and season
The frequency of sunny versus cloudy days in your location
Haze and pollution levels
Roof aspect
Shadow cast by trees or other landscape elements. 
Frame components
Roof windows are offered in a variety of frame materials, comprising PVCu, wood, aluminum, and steel, just like other window kinds. Some qualities lend themselves more naturally to some materials than others, and in some cases, a building's development authorization may only permit the installation of a particular material or kind of roof window.
For a contemporary home, large, open-concept barn homes, or historical properties, metals like steel or aluminum are a viable option. Visually, wood and timber have always been attractive choices, but upkeep may be challenging when you have to climb onto the roof. 
What Windows Should You Choose for Your Project?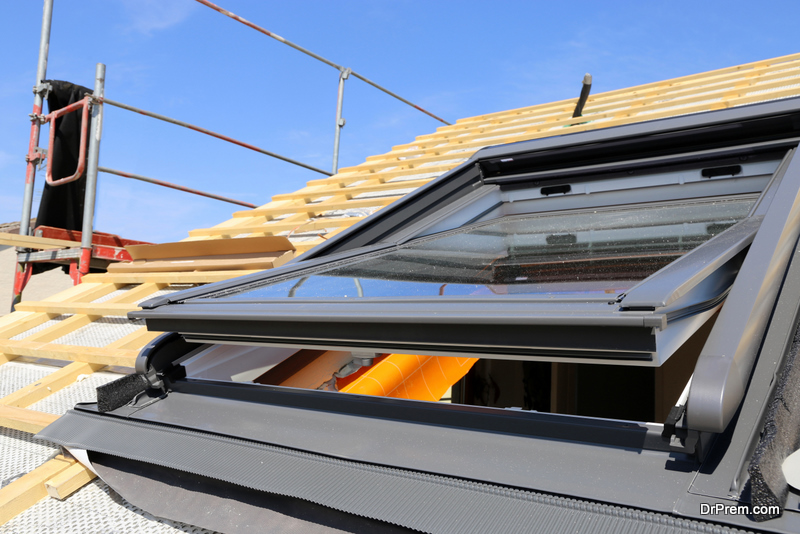 Inclusion criteria were as follows, homeowners select the ideal roof windows:
At least 1:8 in occupied spaces, and at least 1:12 in spaces that need natural light to function
Roof inclination
Roof pitching
The Energy Star logo 
How to Position Your New Roof Windows?
Property owners should think about employing multiple smaller windows in various locations of the roof rather than a single larger window when deciding how and where to put roof windows because this leads to significantly more brightness of the space. The best way to design and locate roof windows is often determined using a floor-to-window area ratio of 3-5 percent. The height between the floor and the roofing should be approximately 1.5 times the space between roof windows. 
Select the appropriate glazing choices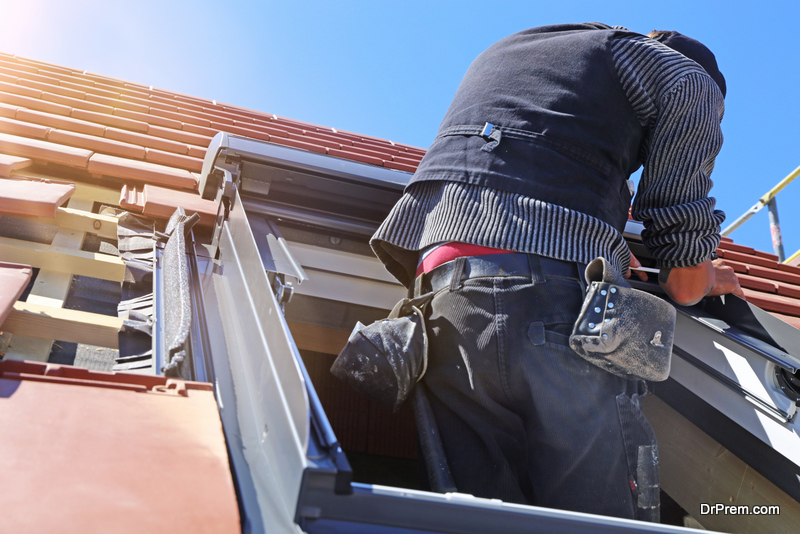 With roof windows, there are a number of glazing possible options, much as for other types of material. There are many aspects to take into account when deciding the perfect option for your home, but we've emphasized some of the most important ones.
Energy effectiveness
Thermal effectiveness
Privacy
Maintenance and repairs
Security 
Final Words
That's what these tips are all about: helping you choose the right roof window for your home. Roof windows are a great, affordable way to increase living space, and they're something that any house could benefit from. Personal preferences, however, ultimately determine what works for you. If you can't decide based on what you've read here, don't be afraid to try multiple options you may find that one of them is exactly what you've been looking for all along.
Article Submitted By Community Writer