Online degrees are becoming more and more popular, and social work is a field where more people than ever are choosing to do their postgrad studies from home. There are dozens of reasons why an online degree can appeal to people who are looking to gain the qualifications needed to start their career as a social worker, including: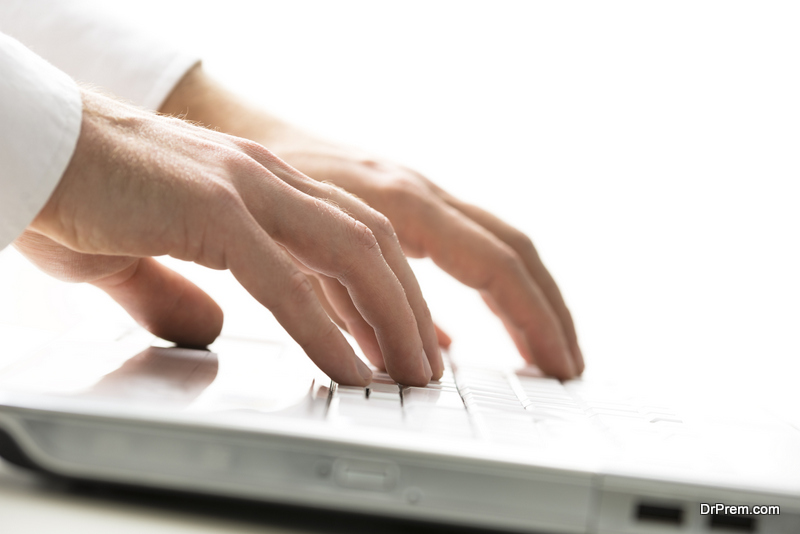 Online degrees are generally cheaper
You can fit studying around childcare if you have kids
You don't have to relocate or commute
You can fit study around a job
You can work at your own pace
You can live wherever you like, even if there's no college nearby
You can take time off when you need to
You can study full or part time
There are usually multiple enrollment dates per year
Online courses are now offered by a wide range of established and reputable colleges, so if that is how you think you'd like to do your social work masters, then there should be nothing to hold you back.
However, for a lot of people, the responsibility for their own general study schedule and the fact that they have to manage their own time can lead to them neglecting other areas of their lives, especially when they are working hard on tougher modules of their program, or when they've fallen behind. Here, we are going to look at how you can make sure this doesn't happen to you, and some ways you can make sure you stay healthy and happy as you move through your masters of social work online:
Why is it Important to Take Good Care of Yourself While You Study?
Studying for something may feel like it's a short-term thing, and that it could be worth pushing yourself a little too hard or forgoing some of the things you usually need to stay happy and well in order to reap the benefits in the future. However, in reality, a master's program is not short enough for this to be the case, and overdoing it or neglecting yourself mentally or physically for months on end can have serious outcomes.
There is also the fact that you simply learn and perform better when you are healthy, and are not suffering from the adverse effects of a bad diet, lack of sleep, or too much stress. If you want to really get the most out of your degree course, then you want to be feeling your best while you're doing it.
What Are Some of the Negative Behaviors to Avoid?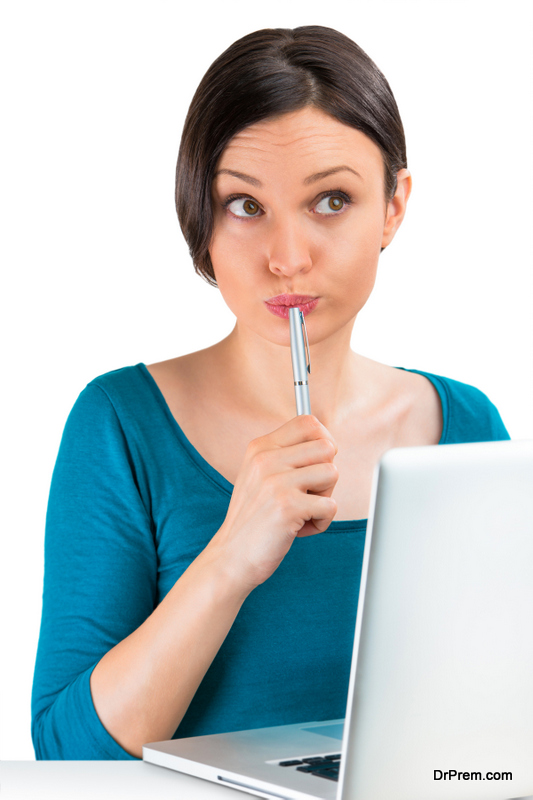 There are all kinds of traps students can fall into, especially when they are working online from home and may not have the rigid structure that comes with having to attend lectures at fixed times. These can include:
Leaving things to the last minute
Erratic personal schedules
Pulling all-nighters
Skipping meals
Subsisting off of unhealthy snacks
Spending too long each day sitting at a desk
Not getting enough social contact
Skipping planned study sessions and rushing to make up time
Not making time for relaxation or self-care
Often, these things don't have a big impact at first, and can seem to be fine to do as a 'one-time thing'. But, for a lot of people, this can become a downward spiral into bad habits over time, and can leave them stressed out, overwhelmed, exhausted, and experiencing physical symptoms like headaches, insomnia, back pain, weight changes, and more.
Avoiding these negative behaviors requires you to take approaches to look after yourself in every respect as you progress through your social work degree program, and this includes taking care of your body, keeping stress down, looking after your important social connections, and taking time to refresh yourself during busy periods.
Here are some ways you can tackle all of the different elements of your wellbeing as an online student:
How to Include Fitness in Your Lifestyle When You're Studying Hard
It may seem like there just aren't enough hours in the day to fit in regular exercise, but you will definitely find that if you put in some effort here you'll have more energy, less stress, better sleep, and reduce the chances of having pain in your back and shoulders from working at a desk.
You can try a lot of different strategies to exercise in a way that is efficient and fits in with your study schedule, or you can try listening to course materials while you go for a walk or run to help you burn some calories and work on your cardio even while you're working on your degree course. Here are some ideas:
Try doing high intensity interval training, which can give you a great fitness boost in very short sessions
Try starting each day with a short yoga or Pilates session, to put you in the right frame of mind
Load up course materials on your phone and watch lectures while you use the cardio machines at home or at the gym
Take up a team sport, and combine your fitness activities with getting out and socializing
Keep some free weights by your study space and do some reps during short hourly breaks
How to Keep Your Social Life Active While You Study Online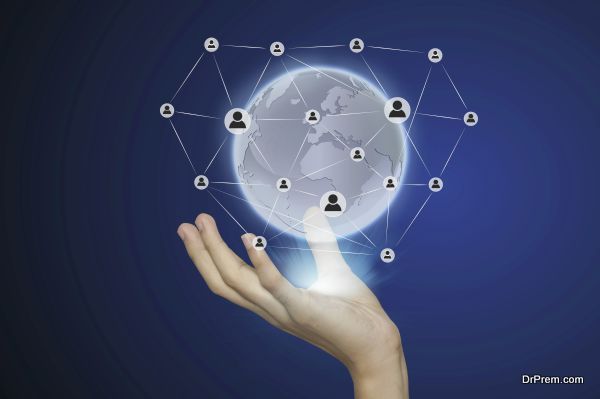 College is usually a time when your social life is abuzz with meeting new people and going out. However, when you are studying online, you can very much feel like the opposite is true, with so much of your time being taken up by your course that you spend less and less time with your existing friends, and don't have the same opportunities to meet new people on your course.
Because you're studying social work, chances are you're the kind of person who gets a lot of value from spending time with others, and so it will be important to your general wellbeing and sense of satisfaction with life that you enjoy a good social life while you're doing your online masters. Use online means of talking to other students, and join forums and groups on social media that are relevant to your field.
Make sure that you're not avoiding social engagements that could be fun to study instead – if you're managing your time well, there should always be room for both. Try to prioritize good quality social time where you get to really talk to and catch up with your friends. Consider also making time for regular breaks where you call or meet up with people in your life, for instance having lunch together once a week. These little social breaks can really refresh you when you're spending a lot of time studying alone.
Keeping a Balanced Diet as an Online Student
What you eat and how balanced your diet is will have a huge impact on your general wellbeing as you study, and so it is important not to forgo proper meals, or eating on a regular schedule. Your metabolism and digestive system will work best if you eat meals of similar sizes at the same time of day each day, so whether you are someone who likes to have their biggest meal at breakfast, lunch or dinner, you should aim to be consistent with this, and take breaks to eat as part of your daily study routine.
Going out to shop or taking time to cook may not always be a priority while you're busy with exam preparation or coursework, but if you do find yourself going for takeouts or convenience foods in these times, try to choose nutritional options the majority of the time. Whatever style of cuisine you order in, there should be options that balance protein, carbohydrate, fats and vegetables in a nutritionally appropriate way, so opt for these rather than meals that are mostly carbs and fat like pizza. Keep the less healthy stuff for treats when you're relaxing, so you can really enjoy them!
Snacks That Help, Rather Than Slow You Down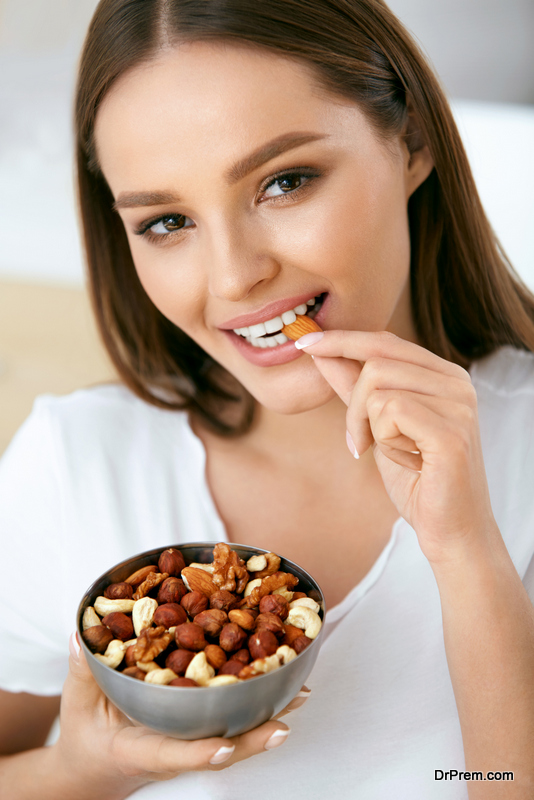 Having something to snack on while you're working is no replacement for proper meals, but it can be good to keep yourself going with some healthy snacks – as long as you're not absent mindedly grazing on food you don't need or really notice you're eating, or choosing stuff that'll make you feel sluggish.
Avoid complex carbohydrates and processed sugars, which can cause spikes in your energy levels, and go for slow release carbs found in fruit, or natural proteins. Here are some great snack ideas that can make your study sessions more interesting and keep hunger at bay while also being good for you from a nutritional perspective:
Nuts
Seeds
Carrot sticks
Celery
Fresh berries
Bananas
Olives
Bean shoots
Hummus and crudités
Beef jerky
Wasabi peas
Apples
Things like pretzels, popcorn, tortilla chips and corn chips should be chosen only in moderation, to keep your energy levels consistent and avoid empty calories.
What to Drink While You're Studying
Staying hydrated will keep your mind is working at its best and also stop you reaching for the snacks – often, people think they're hungry when they're actually thirsty. You should keep a full liter bottle of water on your desk and drink from it regularly, refilling it when needed.
Of course, while that's a good way to make sure you're sufficiently hydrated, if you prefer flavored drinks to plain water, then it can be a good idea to have a choice of suitable things on hand, though opt for things like flavored mineral water or sugar free sodas over sugary drinks. This helps you avoid empty calories and also the blood sugar spikes caused by sugary sodas or sweetened fruit juices.
If you want to drink something that gives you an energy boost, then coffee or energy drinks can be a good option, but only use these to give yourself a little lift in focus and energy – don't attempt to use them to keep studying later than you should, or become reliant on them to have the alertness you need to start studying at all. The effects of caffeine diminish the more often you consume it, so try not to depend on it too much.
A good alternative to coffee if you like hot drinks but don't want to raise your caffeine tolerance too much is black tea, but you can also choose fruit teas with no caffeine, or even herbal teas with relaxing properties, such as chamomile, instead, if you don't need the caffeine lift at this time. Taking a break to make a hot drink can be a good way to get away from your screen and move around for a few minutes, so don't let the time it takes to prepare tea or coffee put you off having it.
Sleep – Making Sure You're Getting Enough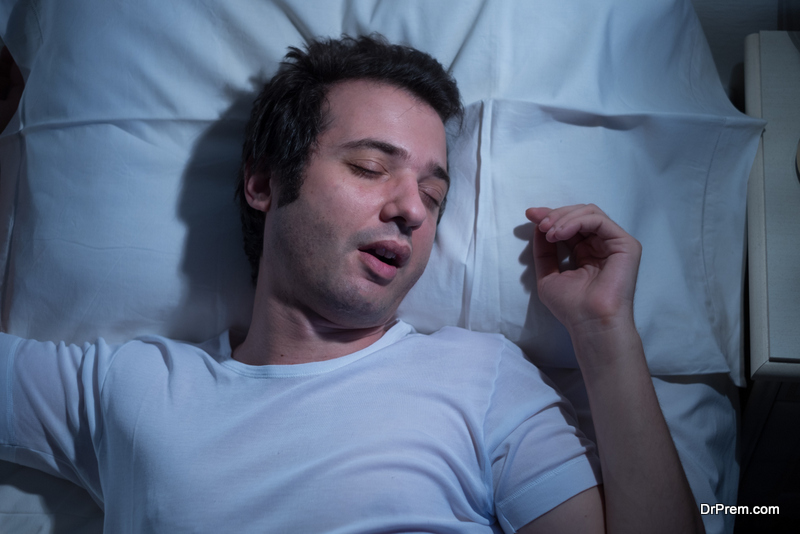 Everybody is aware that the average person needs eight hours sleep a night, though some people do actually need a little more or less. Make sure you allow yourself enough time for a good night's rest every night to ensure you can perform at your best.
If you have problems sleeping, be sure to have a regular bed time, and try to spend some time doing something relaxing like reading or watching TV, or having a bath, before you go to bed. Getting in bed right after studying won't allow your mind time to wind down. You may also find that taking regular exercise as advised above will help you feel ready to sleep at the end of the day, having given you a chance to burn up some physical energy. If you're still having problems with sleep, then supplements like melatonin can help coax you into a reliable sleep pattern.
If you are dedicated to studying hard and qualifying with your social work masters, so that you can go on to have a rewarding career that can make a huge difference to people's lives, then you may find it tempting to let some aspects of self-care slide. It is always easy to think you can make up for over-working or picking up bad habits later. However, if you take the best care of your physical and mental health while you're studying, you will have a more enjoyable time completing your degree program and will also have created some good habits for yourself to take forward into working life! Try some or all of these things, and make sure you are staying healthy and well no matter how hard you're working!
Article Submitted By Community Writer