If you could go to a spa every night after work and not have to think about any of the jobs that are waiting for you at home, would you? I'm guessing the trip getting there would be too much for you, despite wanting to.
Wouldn't it be convenient if you had a space in your home that could reflect a spa? Yes? Then why not turn your bathroom into one? All of us want a relaxing bathroom, a place we can escape to relax when things are getting too much. Turning your bathroom into a spa is easier than it sounds and can be done on a budget. We've listed 8 tips to help you create a spa feel to your bathroom
Bathroom furniture
Your bathroom furniture can make a big impact into making your bathroom feel like a spa. Look out for Jacuzzi corner baths or whirlpool types. Choose bathroom furniture that will complement the spa look but not cost a fortune. The likes of Ideal Standard Outlet and similar outlets have some great deals to help you create your home spa on a budget.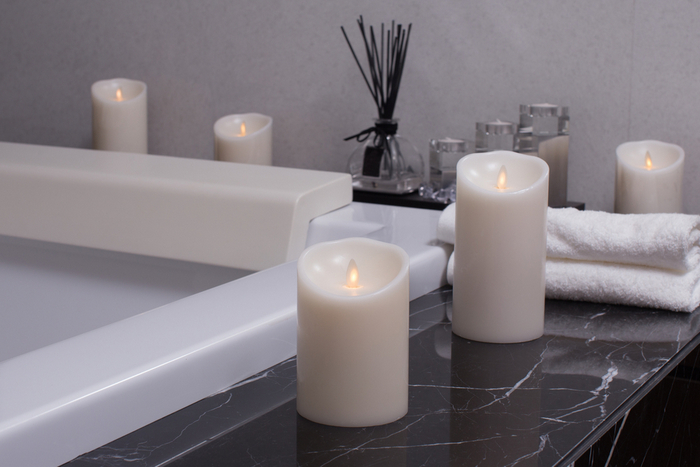 Use neutral colours
Using earthy tones or neutral colours will help to create a calming effect to your spa-like bathroom.  You should use colours that are light to give the room a relaxing feel.  Think about the colours you see when you've been to a spa in the past and try to incorporate that into your design.
Add beautiful scents
When we enter a spa, we are hit by the beautiful aromas that instantly make us feel relaxed. You can do this in your own bathroom too by adding some refreshing scents for aromatherapy. Add some reed diffusers on the vanity; add some sweet smelling flowers or even some scented candles to make the room boast a spa-like aroma.
Decorate with spa-like details
To make your bathroom look spa-like, it's important that you keep it minimalistic. Avoid clutter in the bathroom and use spa like apothecary jars to store all of your beauty products. Why not roll some white towels and place them in the bathroom too – just like how spa's do it!
Natural light
Ensure you don't block your windows and ensure that natural light is coming in, it will make you feel healthier and start off your day more cheerfully. You will also be able to see the outdoor scene; the view of nature will help you to relax.
Add greenery
Bring the outdoors in and add life to your spa-like bathroom. It doesn't have to be much. Whether it's a potted plant or a small flower, it will help in creating a Zen look.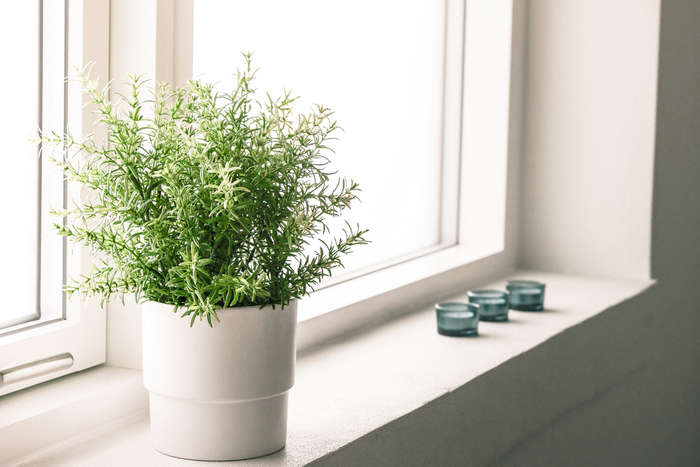 Add wooden accents
To give a warm aura to your bathroom, you can use wood slats or have wooden cabinets. Adding wood helps to create a relaxing Asian feel which is perfect for a spa-like bathroom.