When operating heavy equipment, you need to exercise caution. Otherwise, you might end up causing serious injuries yourself or others at the construction site. Communicating effectively with everyone can minimize the number of accidents. While communication is essential for everyone's safety, there are several other things you can do to keep yourself safe. Keep reading to find out!
1. Choose the Right Equipment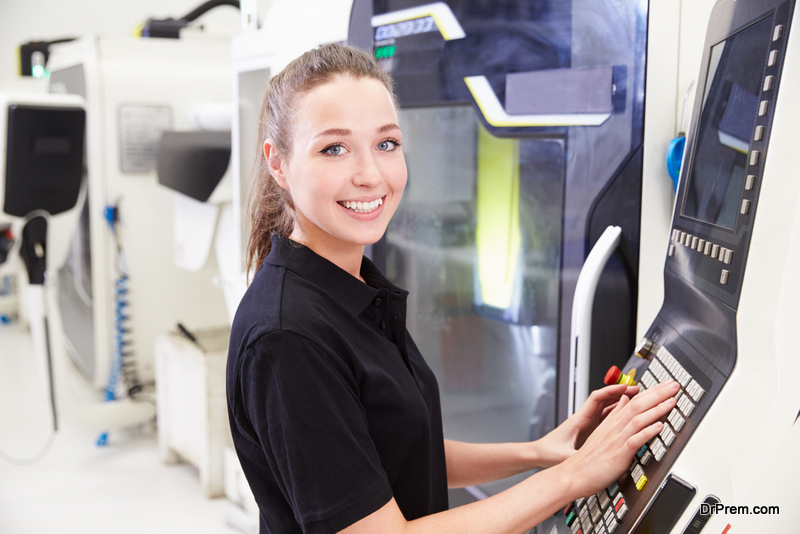 Different types of heavy equipment are well-suited for different types of work. For instance, if you're planning to lift heavy items, you'll want to make sure that the machine you choose can effectively handle the load. Utilizing the right equipment can make the job site much safer.
2. Machine Inspection
Before utilizing heavy equipment, take time to conduct a thorough visual inspection. Walk a lap around it to check for any damages. You'll also want to inspect the machine for other aspects, such as tire pressure and much more, if applicable. Once you have ensured that everything on the outside looks perfect, go ahead and inspect the condition on things inside the machine. Conducting regular inspections while operating heavy equipment will go a long way in helping you avoid potential catastrophes.
3. Use Appropriate PPEs
Always wear the right personal protective equipment (PPE). These may include hard hats, eyewear, steel-toed work boots, as well as, gloves. You may also need to wear some form of ear coverage to protect your ears from damage. Prolonged exposure to the loud noise produced by heavy machines can end up causing a hearing problem. So, be sure to wear protective equipment whenever you're on the Jobsite.
4. Wear Your Seatbelt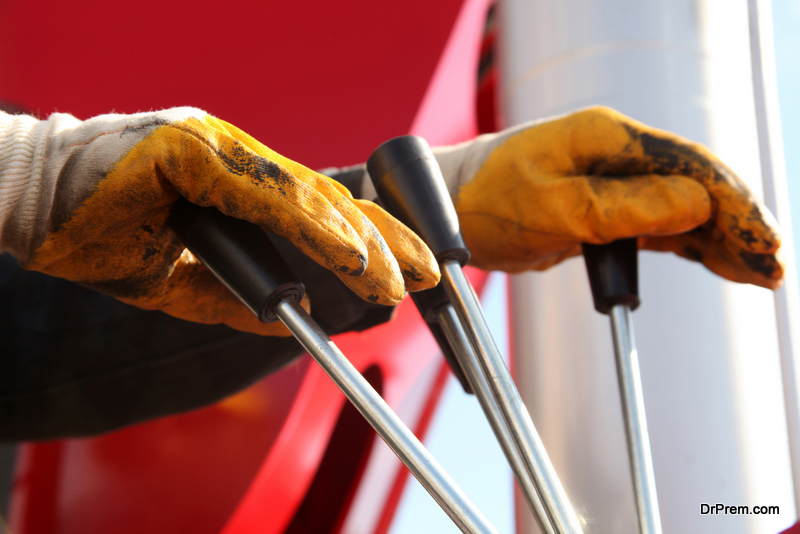 Don't forget to wear your seatbelt. This will protect you against potential injuries in the event that collisions or other mishaps occur. Seat belts are also designed to defend you from getting thrown around the cabin in case of a rollover.
5. Carry Out Necessary Repairs
Falling is a common cause of workplace death. It's therefore important that you exercise caution when handling heavy equipment. Always maintain at least three points of contact with the equipment. Keep a close eye on the condition of the machine's steps, as well as, handholds. If there are any faults, be sure to repair them immediately. They could prevent you from encountering a potentially fatal fall.
6. Pay Attention to the Surrounding Conditions
Aside from regularly inspecting the equipment, it's also important to observe the job site conditions. Be watchful of any obstacles in the work area that might impact operation. And these could include overhead wires and underground structures. Environmental aspects such as snow and ice can also make it difficult for you to operate heavy machines. As such, you need to undertake special measures in delaying the task until the conditions are better.
Conclusion
Your safety is paramount. Plus, how you handle heavy machinery like metalworking machinery can also affect other people's safety in the job site. So, always be careful. Pick the right equipment, visually inspect the machine, wear your seatbelt, wear the right PPEs, and pay close attention to the setting.
Article Submitted By Community Writer