Kitchen islands are a great way to make your kitchen look beautiful and elegant. They add an extra worktop to your kitchen and you can use it for an informal eating counter or a handy breakfast spot. The additional storage such as hooks, shelves and drawers are extremely useful too, as extra storage in the kitchen is always welcome. Kitchen islands can be big or small according to the size of the kitchen. But it has to be the proper size so that it does not disrupt the kitchen's workflow. Backless bar stools can be the perfect seating option for most kitchen islands. The texture, pattern, style and color of your kitchen island can elevate your kitchen from drab and boring to smart and stylish.
Kitchen island clearances and aisles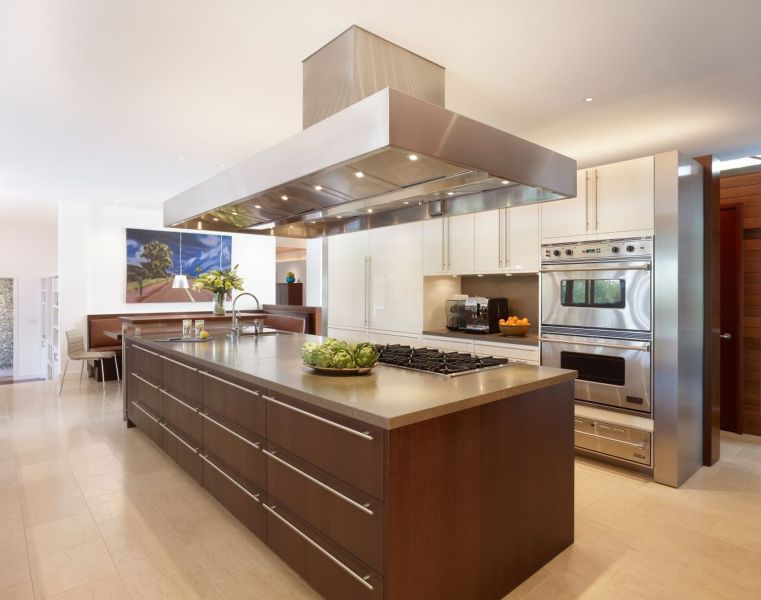 If your kitchen island faces the door of an appliance, the aisle clearance should be between 36 to 42 inches wide. The island can be located at the center of your kitchen or it could be a part of an L shape in open floor design. If there is lack of space, you can go for a kitchen island which can be stored or rolled out of the way.
Check out some beautiful kitchen island designs which could inspire you to put one in your kitchen: 
Restaurant style kitchen island
You can choose a commercial, industrial style steel kitchen island. It would be sturdy, lightweight, durable and easy to maintain. The range of sizes is huge and if you are looking for a functional kitchen island which is affordable as well, steel kitchen islands might suit you the best, especially ones which have a bar to hang towels etc. There is open shelving for more storage.
Butcher block style
It's a perfect kitchen island alternative. The worktop is great for kitchen uses and after adding a few stools, you have the ideal snack counter as well.
Repurposed furniture style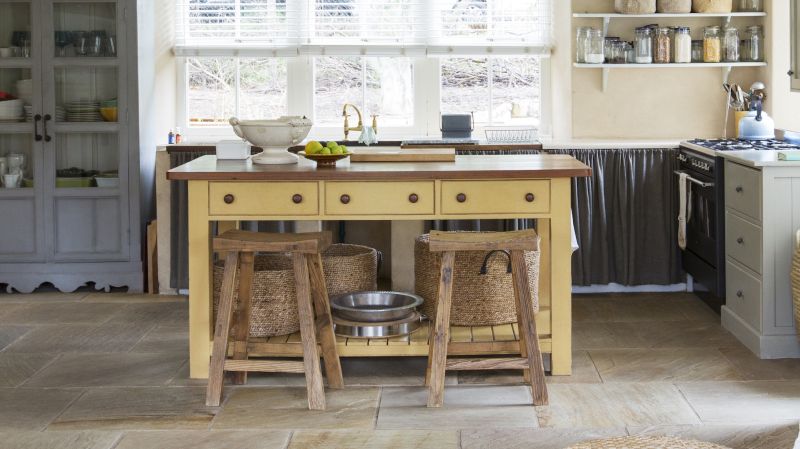 If you have some old furniture lying around the house, you can repurpose them into smart kitchen islands. For example, a sofa table kitchen island – these tables are quite narrow as they sit behind sofas or are placed in the entryways. They are about 30 inches high and are a good kitchen island option. Vintage cabinets look sophisticated and they have ample shelving and drawers. Just apply a fresh coat of polish to them, so that your vintage cabinet kitchen island adds old world charm to your kitchen.
Wood and marble combination
Wood and marble combination always looks good, especially if you add some silver barstools. This kitchen island would immediately add value to your kitchen. 
Simple dining table
Dining tables which are tall and narrow can be the easiest way to add an extra workspace / eating space in your kitchen. You can put it in the centre or place it along the sides of a wall, or move it around according to your needs. You can even add hooks to hang pots and pans etc.
Dark wood and white kitchen island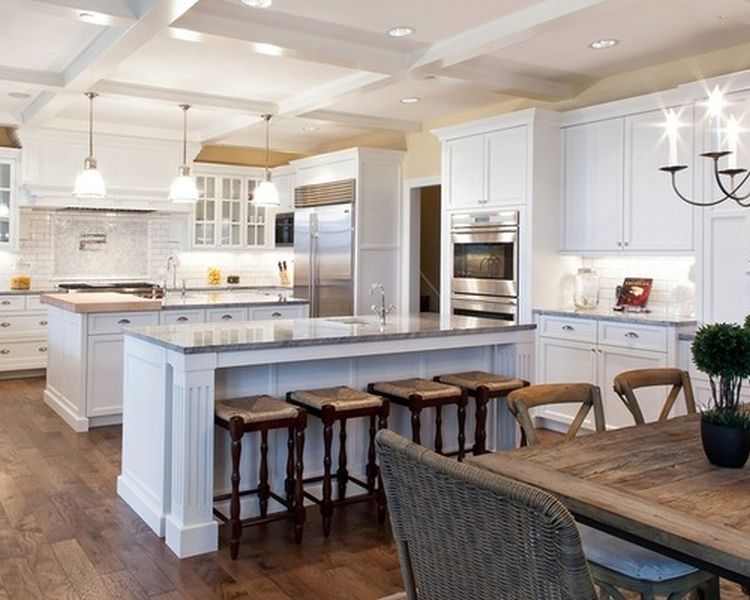 Kitchen islands which are made out of dark wood with a white, painted countertop impart a rustic chic vibe to the kitchen. This color combination matches with almost any color scheme.
Drop leaf islands
Drop leaf islands can be popped up when required and dropped down after use, making movement easy in small kitchens. You get an additional counter space, yet your workflow is unhindered.
All white charm
It's difficult to maintain, but an all white kitchen has a charm of its own. Especially when the kitchen island is all white too. Go for it if you have the time to keep it sparkling clean all the time.
Storable island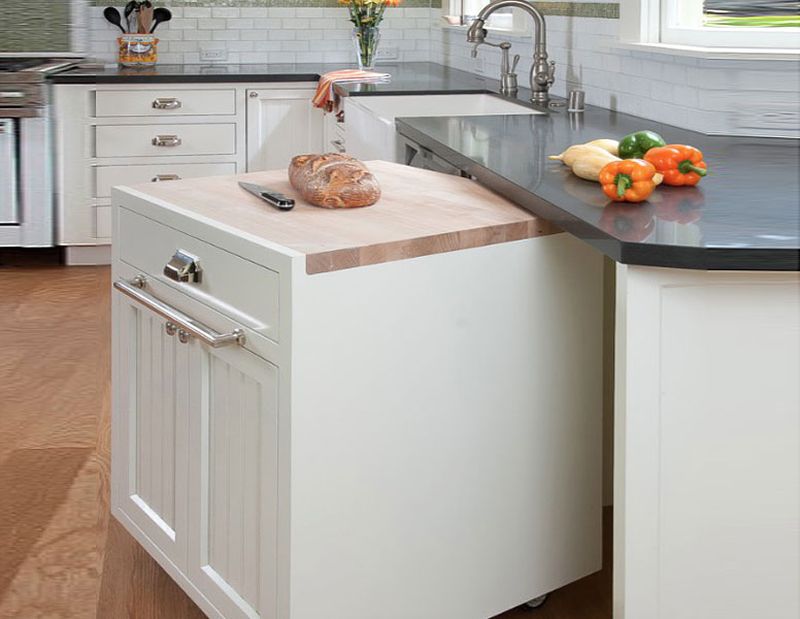 If your kitchen is tiny, you can still have a kitchen island, provided there is space to store it when not in use. It can have wheels for easy movement. A cabinet style storable island would be the best choice as it would give you tons of extra storage.
Floating island
You can fit a butcher block kind of ledge wherever you have space in the kitchen.
Kitchen islands is an element of kitchen design which comes in a huge variety of styles making your kitchen look elegant, while adding extra workspace and storage. You can design your kitchen island to match with the rest of your kitchen or design it as a contrast which would make it stand out.