Multifunctional furniture is more than just a trend today; it makes any interior design extremely flexible and adjustable. Modern multifunctional furniture consists of various modules and allows you to create many options for interior solutions as you want. With its help, you can easily change furnishings, move different elements around, change facades, install additional sections and thereby create a new exclusive interior with minimal costs. So what are the benefits of using multifunctional furniture in interiors and what furniture types are available on the market today?
Multifunctional Furniture – Key Selection Criteria
Multifunctional furniture can be used in any room – from the kitchen to the dressing room. It is versatile, practical, and compatible with any design approach. If you decide to purchase multifunctional furniture for your apartment, there are a couple of things to keep in mind.
When choosing multifunctional modular furniture, you need to take into account its easy transportation, modern design, the ability to transform to the style of the interior, the quality of materials, reliability of fasteners, the thickness of the racks and walls, the option of additional ordering of modules, and ease of integration into any space. Besides that, you need also to make sure that furniture size meets the dimensions of the room. Of course, multifunctional furniture is extremely flexible, but you should be able to find a place in a room for every module of the system.
Undeniable Benefits for Your Comfort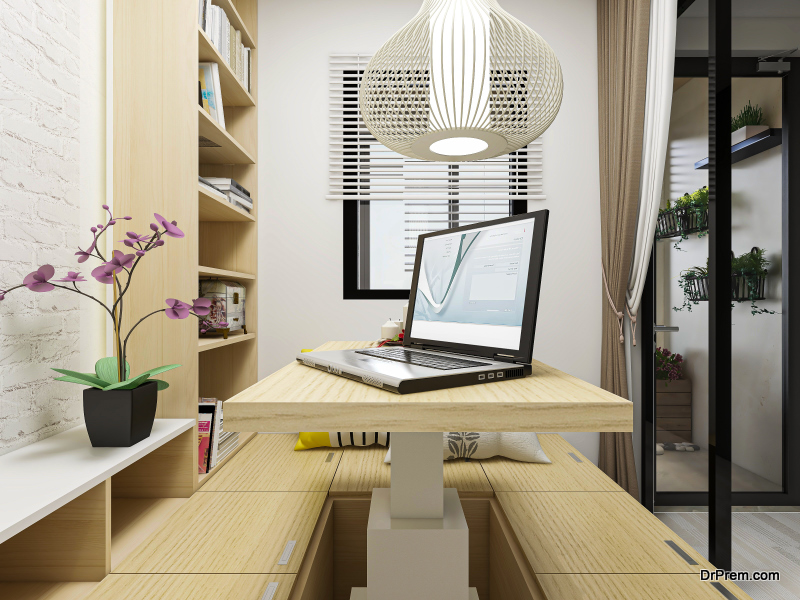 The designers at Spotless agency give preference to multifunctional furniture because it offers lots of benefits:
Saving space – Compact systems solve the problem of small apartments or offices, taking up a minimum of space;
Benefits for the budget – One module performs several functions and allows you to save on the purchase of additional furniture;
Maximum functionality – In modular systems, everything is thought out to the smallest detail, and every inch is functionally used;
Transformation to suit your needs – This is eternal furniture that transforms to suit your life. You can change the size of the internal elements, their arrangement, and make any other alterations;
Exclusive design – Multifunctional furniture allows you to create a unique interior with minimal costs.
Mutifunctional Furniture – Available Options
There are different types of multifunctional furniture that can be used for different purposes and in different rooms. Let's take a look at the most popular options that are available on the market today.
1. Wardrobe-Bed
For a long time, sofa beds have been used as a sleeping place to save space. But recently the so-called wardrobe-beds have become more widespread. This is a very functional piece of furniture, which when folded is a wardrobe. Otherwise, it serves as a comfortable full-size bed. The main advantages of a wardrobe-bed are as follows:
When folded, it takes up less space than a sofa bed since it takes up vertical space, not horizontal;
There are no joints that a sofa bed has;
No room for storing linen is required since it is fixed with special straps to the bed, and there is no need to renew the bed.
2. Transforming Table
It is perhaps the most used piece of multifunctional furniture. Most often, there is an option to transform a coffee table into a dining table. However, there are some other transformation options as:
A console table that turns into a dining table;
A coffee table that you can transform into a desk;
A multifunctional table with storage space inside;
A table that can be hidden in the closet.
3. Children's Furniture
Multifunctional children's furniture is also very widespread. There are various modifications of cribs with a folding changing table that can be transformed into a chest of drawers. For youngsters, you can purchase a bed that turns into a schoolchild's workplace with a slight movement. Of course, it is not always convenient to remove the computer and school supplies from the desktop. But it is definitely a good option if you need to save space in the room.
Final Words
The main component of any multifunctional furniture is the folding mechanism. Therefore, when choosing a furniture system, give preference to simple designs since the more complex the mechanism is, the less reliable it is.
No matter what furniture system you decide to buy, you will get a solid pack of benefits from having such elements at home. Thanks to the use of transforming furniture, you can place all the necessary interior items in a small space, while making it not only stylish but also functional.
Article Submitted By Community Writer