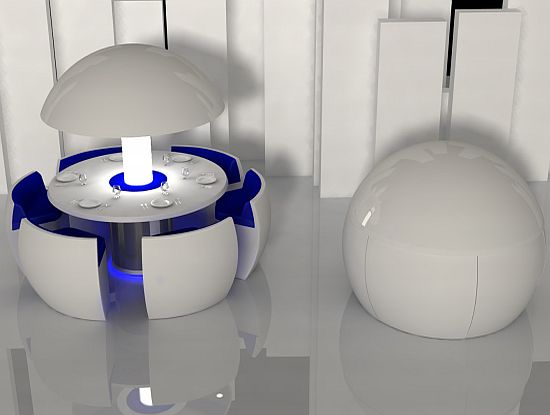 We all know that sitting down at the table over dinner has always been one of the best ways for the family to bond and connect. However, these days no one has the time to sit down for a family dinner. Turkish designer Fatih Can Sarıöz, however, feels that the concept needs to be revived and hence deals with the theme in his special dinner furniture. Dubbed as Kure, it is designed like a flower that opens up to a full-fledged dinning table. Shaped as a sphere when closed, it can occupy any corner of the house. And only when the sun sets down, you can bring Kure to life. Fitted with a light source in the center, the base too glows with blue light.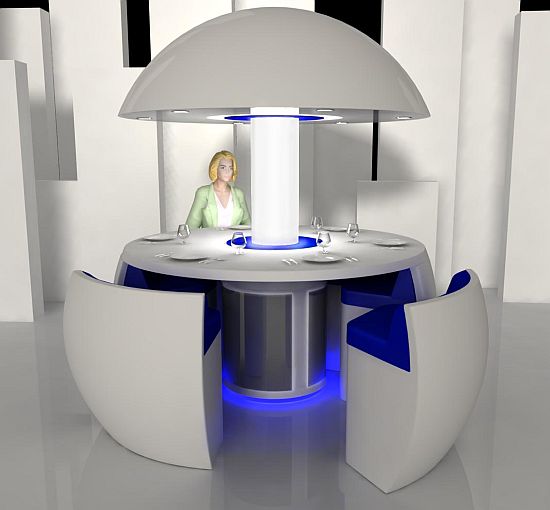 Usability:
The pod-like form accommodates six dinning chairs which can also also be used otherwise. An alternative set of furniture that aims to bring the whole family together at meal times, Kure doesn't really help to save space. The sphere seems to occupy almost equal room when closed or in use.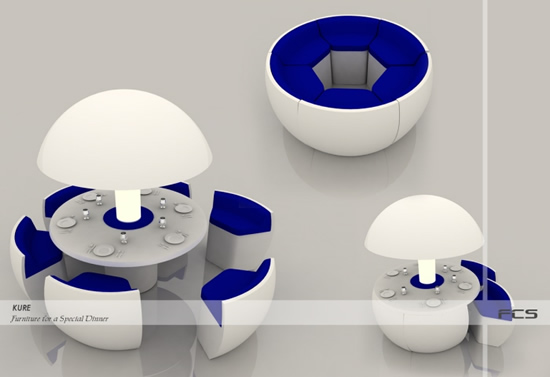 Via: Coroflot
About the Designer:
Fatih Can Sarıöz has studied at Mimar Sinan Fine Arts University and specializes in the fields of Industrial Design, Interior Design and Exhibition Design.