If you love to travel without compromising the home comfort, travel trailers can be a good option to make your expedition memorable. Best for family road trips, travel trailers let you get into the RV lifestyle and enjoy the every bit of your journey with minimum fuss. Here we have some of the most amazing travel trailers to make your trip unforgettable one.
Airstream Sport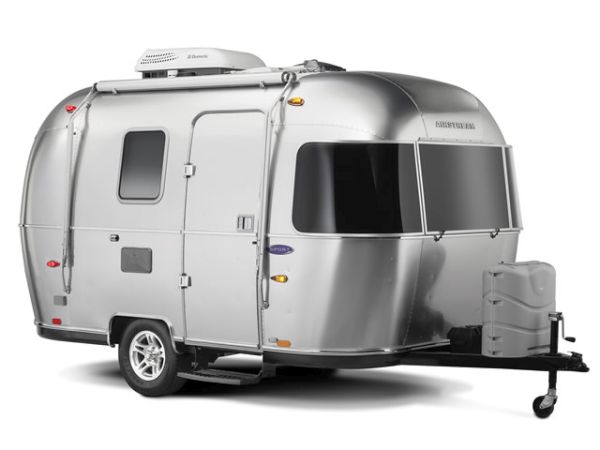 Airstream is one of the renowned manufacturers of travel trailers. They are in this field from past 75 years and serving people with unique, luxury travel trailers. Weighing between 2,900 pounds and 3,600 pounds, these trailers can be towed by SUV and pickups with ease. Offering 16 to 22 foot floor area, these travel trailers comes equipped with a sleeping panel, a wet bathroom, LED lights, exterior showers, and other things.
Dutchmen Aerolite
Dutchmen Aerolite offers lightweight travel trailers that can make your road trip an amazing one. Featuring all facilities that you will require during a family journey, the trailer includes king sized bed, bathroom, camp kitchen, and a triple side layout. Dutchmen offer a wide range of layout designs like 15 floor plans and 18 and half footer with bunker extensions.
Heartland RV north trail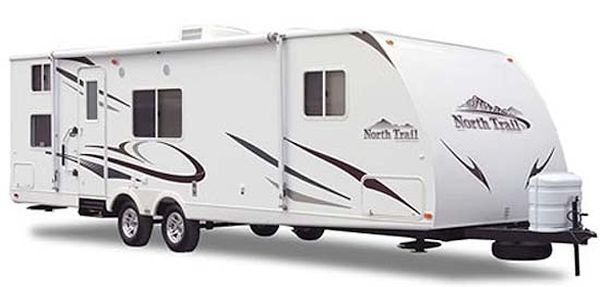 This is one of the coolest travel trailers available in the market with a 36-foot double queen sized bed and has a lightweight body. Heartland RV north trail comes with a dry weight of 6,399 pounds with a triple way layout. The distinctive tan sidewalls and black accents make it look attractive and beautiful. It also offers an outside kitchen with radius counter top and many other facilities that are required for an unforgettable travel.
Motorcycle travel trailers

Apart from traditional travel trailers, here we have a motorcycle travel trailer to enhance your traveling experience. Featuring a small car towed by a motorcycle, the travel trailer has ample space to keep the important things, including an external bathroom and kitchen, which you require on the go.
SUV Travel trailer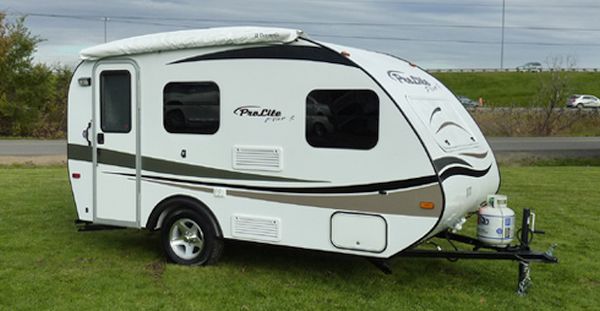 The SUV Travel trailer, as the name suggests, can be towed with a SUV to move your travelling stuff wherever you go. Blending 1940s' model with a modern touch, the SUV trailer has adequate space to accommodate a couple or small family in comfort, so that they can enjoy the luxuries on the go.
Travel trailers help you move luxuries of modern life with you wherever you go and make your family tours memorable. Modern trailers come equipped with a kitchen, shower and sleeping areas and offer optimum comfort on the go.