The market is filled with cheap products, which we end-up buying just because we are unaware of the better stuff out there. Just like clothes that come under the category of fast fashion, there are also many products, which although are easy on your pocket, but entail huge carbon emissions. Therefore, rather than opting for such products, it is best that you buy products that are both branded and durable. Even when it comes to backpack, you shouldn't make a compromise. By buying something like the mantis backpack or any other backpack mentioned in the article, you are definitely making a wise choice. Don't worry about the extra buck that you might be spending. Since all these backpacks have multiple functionalities, if you go on very often on hiking or trekking, you would sure end up saving a lot of other expenses.
Mantis backpack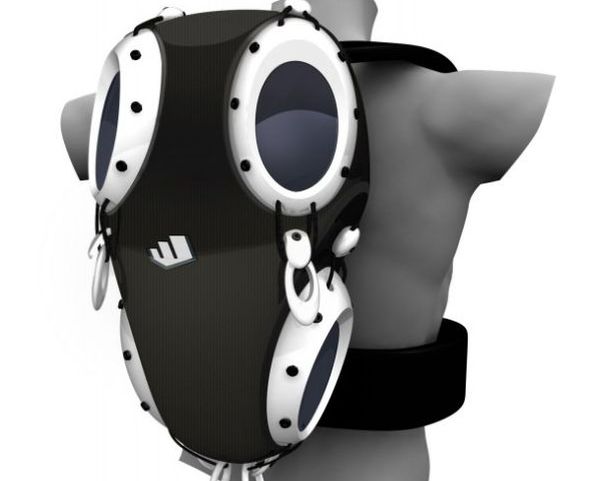 Whenever we are setting out for any outdoor sport activity like skiing, trekking, hiking, etc, the one drawback always remains with the backpack. We desire bags that would become with a firm casing. We expect them to withstand the impact from any of those falls and bumps during the activity programs. Furthermore, we also want them to protect the delicate contents within.
Next is the question of easy accessibility without each time pulling it off shoulder to get an item out. To solve these situations brilliantly, Rodrigo Canedo, an industrial Design graduate from the Academy of Arts College in SF, California and an outdoor sports fan himself has designed the Mantis backpack.
The ergonomically designed bag with a carbon hard shell protects the user's back during accidental falls or other unprecedented mishaps during travel. It's strong interior layout protect all goods inside it including sensitive items like camera, and other electronic devices. The bag has clear windows to access the contents of the bag easily. In addition, it allows user to arrange the compartments inside accordingly with the help of changeable velcro-padded walls
To design the bag, Rodrigio started with a yellow foam piece. He fashioned it to get the preferred look and capacity. Then he used carbon fiber and layered it with fiberglass at strategic points for the see-through windows. To build the doors into the bag he used RTV silicon. With its help, he could make a mold. After that, he utilized vacuum formed clear acrylic sheets to make transparent windows on them. To add the finishing gleam he spray-painted the coat of the shell dexterously.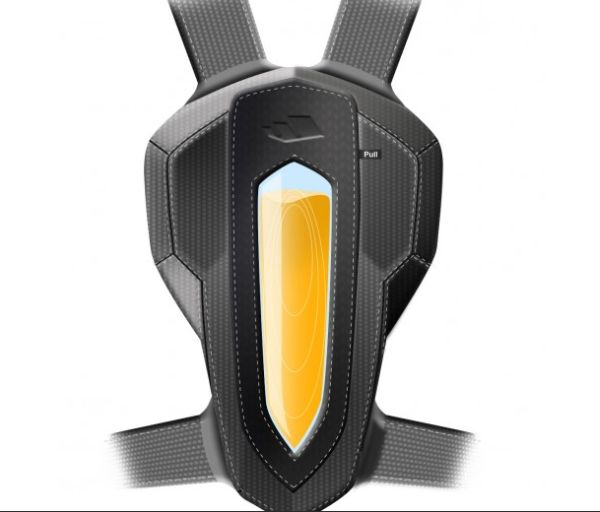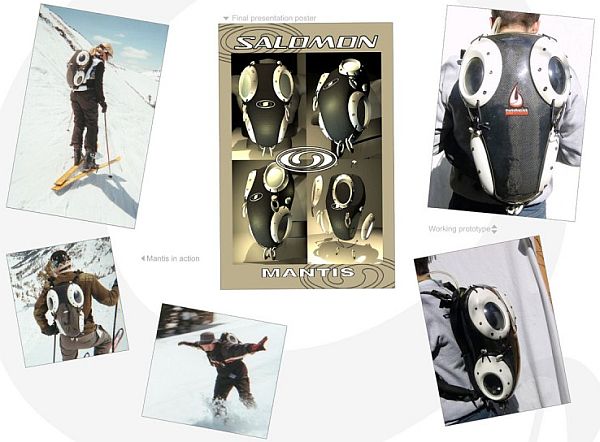 Via: Canedo Studio
Some More backpack designs similar to Mantis backpack
1. Topo Design backpacks;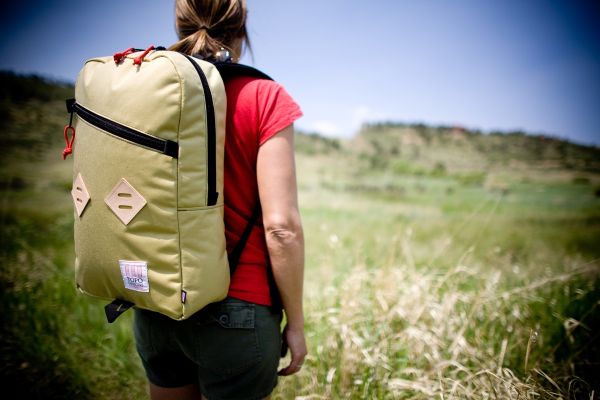 If you are looking for a neat and simple design, the Topo design bag is the one for you. The Topo Design Company uses this range of bags to revive their old series of backpacks. It is meant for outdoor use and currently consist of two models- the top-loading Klettersack and the classic Day backpack. The bags are available in two colors and both have a yellow liner with red drawstrings and zippers. The simple designs of the bags make them suitable for all ages and occasions and for men and women.
2. Joshu and Vega Organic Canvas Backpack: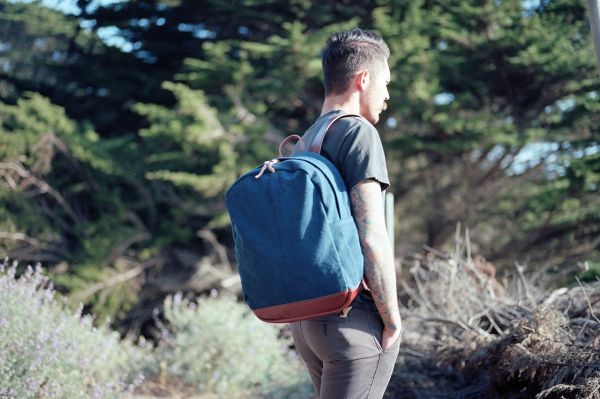 This backpack is simple and is perfect for minimalists. In addition, it is also very elegant, not to mention that it is organic. The simple canvas design makes it a timeless one and the stripped down bag allows the materials to showcase themselves. The canvas is 100% organic. It is cultivated in organic cotton farms in San Francisco and the straps are made from leather that is vegetable tanned.
3. Freitag Hazzard Backpack: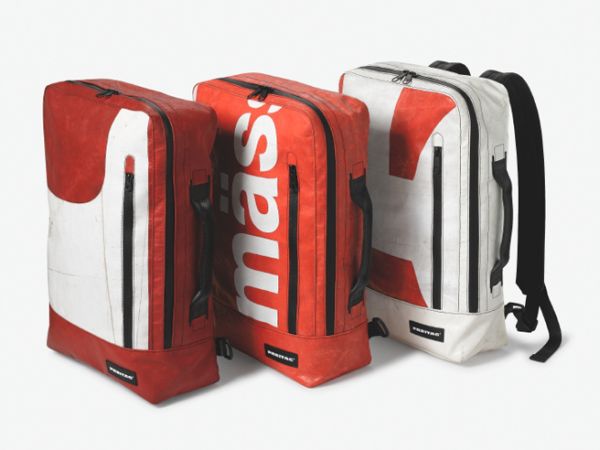 Freitag is a company that recycles truck tarpaulins and fashions them into a rage of bags like messenger bags, backpacks, wallets and totes. Their new design is the Hazzard Backpack that is created using waterproof tarpaulins and seat belts that have been transformed it to give it that remixed graphic flair.  The bag also has internal organizer pockets, 15, 000 cubic centimeters of space and additional storage pouch for laptops.
4. Timbuk2 Full-Cycle Amnesia Backpack: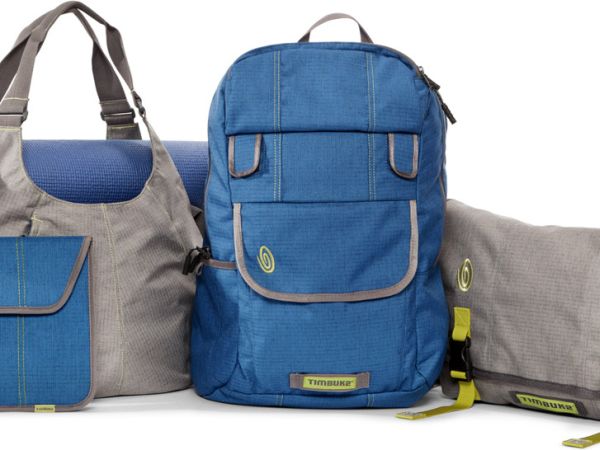 Timbuk2 has launched a line of Full Cycle bags that are made from recycled materials, the Amnesia Backpack has been certified from Blue Sign and has been made from PET and discarded foam padding. It also features a laptop compartment that is lined and can house 17" laptops. It also has a lifetime warranty and the company will take back fully used backpacks and recycle them
5. E.M.U

Futuristic designing is not only limited to flaunt, style, status, and glamour. Even the most essential aspect of living that is taking care of health and life also gets a taste of avant-garde styling that doesn't compromise on function at all. Dubbed as the E.M.U (Emergency Medical Unit), it is a transport unit for medical equipment, designed for the Swedish ambulance drivers.
So next time, god forbidden, if you are in Sweden and need emergency medical attention, you know you will be attended by most modernized and well equipped medical helpers. Designed by Adriaan Van Eyndhoven from France, the content of this unit can be customized according to the needs. Its USP is that one can carry it on a the back as a backpack and be accessible to lots of stuff at once.
Also designed to be towed around as a suitcase, it has five compartments at the back that house first aid requisite for situations like accident, cardiac problems, breathing hassles and also pediatric troubles. On front is includes a space for general stuff…for not so grievous problems. Equipped with RFID technology, all the stuff too carries the same to enable accuracy and save time.
When the paramedic is in close proximity to the bag, the safety lock will be disabled. The little bind on the top also deactivates the tags so that a quick list of usable stuff that needs to be refilled can be made.
6. Versatile Luggage Mobility Aid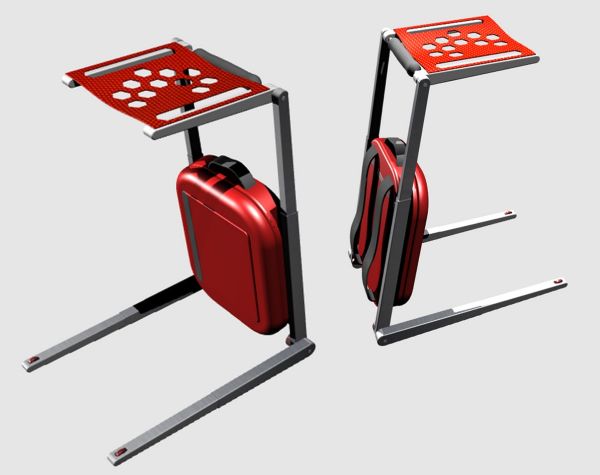 The Versatile Luggage mobility Aid is a multi-faceted utility traveling unit which has been designed to assist the juggle and struggle of travelers and commuters alike. It can be squeezed to a backpack or a trolley bag while providing support to people with mobility restrictions.
The Versatile Luggage is styled to reduce the stigma of using a mobility aid for the user. Without bending over the user can collapse the whole unit in four simple steps and carry as a piece of luggage with him. The easy to grip handles and easy switches are designed to help people suffering from arthritis.
Expanding it to provide space for resting while waiting in long queues, commuter can easily stow away their luggage safely below without worry. The Versatile Luggage Mobility Aid can be adjusted to suit various conveniences. The unit has been designed to help people suffering with movement restrictions.
7. Highson's Suit Commute backpack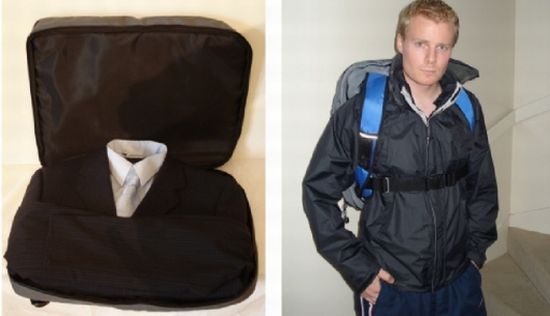 Have a meeting to attend and don't know how to reach uncrushed? Well, here is a solution for all the environmentalists who travel to work by scooter or bicycle. Place your suit into a backpack and unpack when you reach your workplace. The backpack I am mentioning here is not just any other bag, it is the "Suit Commute." Designed to hold your neatly pressed suit and shirt in place, Highson's new backpack is waterproof and flat in construction. Equipped with a crease-reducing removable hanger system, it can hold everything in place, including shoes and tie. There is a special compartment for your laptop, while you cell phone/MP3 player can go into a separate holder. This £39.99 perfect formal attire holder weighs some 1.2kg and can hold up to 41 liters of luggage.