What is Fashion? It is the dominant style within a given culture at a particular time.It encompasses many other things in your everyday life, other than clothes and accessories. Fashion trends may come and go, and while it may seem like a hassle, it's undeniably essential to keep up with them.
When you think creatively, you can have fun experimenting with the various silhouettes, colors, and influences that come around each year. 2021 is a year of meaningful changes, and the fashion world reflects this immensely. You'll find all sorts of trends doing the rounds this year, so it can be hard to narrow down upon the most popular ones. However, we've narrowed down upon the hottest trends of the year for you. Have fun experimenting with these trends and take your outfits to the next level!
1.       Gothic Chic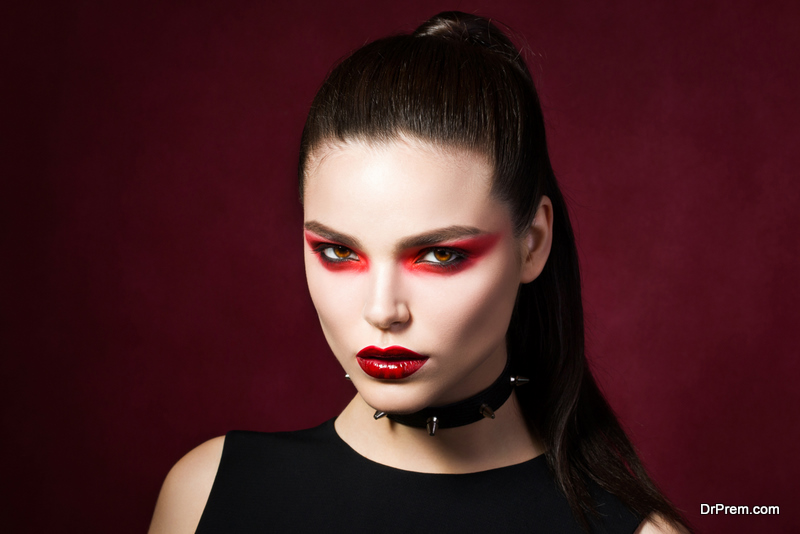 Goth makes a comeback once every few years, and 2021 is no different. However, this year, you can experience goth with a spin. However, 2021 gives you a sexier side of traditional gothic attire instead of clothes with full ruffles and additional layers. Expect full black outfits to be incredibly trendy, made from luxe materials like silk and velvet. Furthermore, you can expect to see decadent, dramatic dresses with cut-outs.
If you want to rock this trend, it's imperative to have the perfect shapewear on hand. Plus-sized women may need the additional support to rock slinky outfits comfortably, and shapewear can give you the ideal slinky silhouette. Compression wear comes in various styles, ranging from briefs and bras to camisoles and thigh shapers that can cinch your body perfectly. You want to feel like your most confident self when rocking these bold, sultry trends, and the Plus Size Compression Shapewear can help you do just that. When rocking the trend, incorporating black or gray in your outfit can go a long way. Similarly, you can work with distressed fabrics or luxe materials with daring cuts.
2.       Bubblegum Pink
2021 is a year where you can expect to see trends of all kinds, and nothing shows this more evident than the next trend on our list, namely bubblegum pink. It is bold, bright, and beautiful. It's an incredibly vibrant, fun trend to incorporate and generally one that many of us will enjoy.
If you feel that bright bubblegum pink is too much to swallow, you can opt for sheer materials that take some of the edges away. Furthermore, sheer fabrics can lighten the color exponentially, making your look much more romantic. Pink is an uber-chic, fresh, romantic color that'll have a lovely effect on anyone who wears it. It can radiate an aura of positivity and compassion and bring immense depth to your outfit. Plus, it'll allow you to live out all your Barbie dreams finally!
3.       Shackets are Back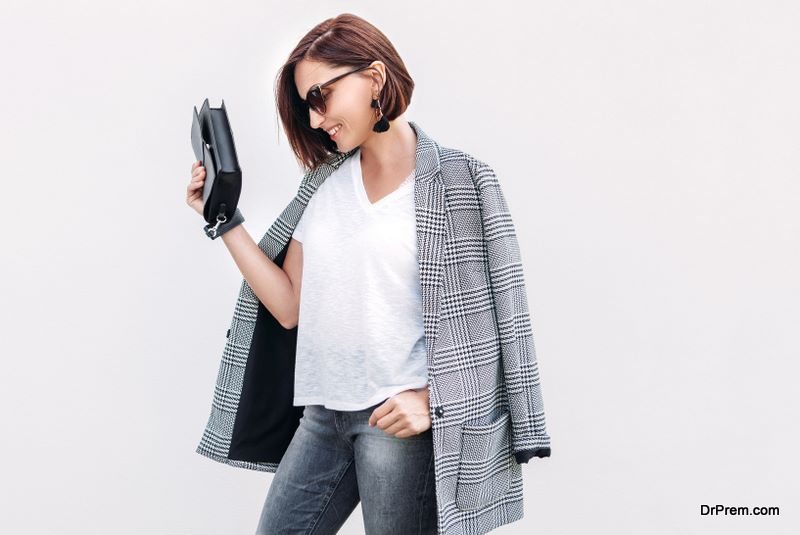 Shackets saw a brief emergence just a while ago before they faded back into obscurity. However, it seems that they're back to stay. It combines the shirt and the jacket, making them the perfect layering piece for laid-back days. While incredibly comfortable, they're also infinitely edgy and the ideal way to elevate any casual look to being streetwear quality.
Plus, the shacketsare the perfect way to stay cozy on days that are too chilly to go without a cover-up but not too cold to break out the jacket. It is also a unisex piece that anyone can style easily. Furthermore, the shacked style now extends to jackets and allows you to create a beautifully layered, unique outfit. Although some of the most popular prints in shackets remain plaids, you can opt for neutral tones for an outfit that makes a statement.
4.       Fringe Bags
Fashion trends aren't just limited to your clothes but extend well beyond your accessories. They help add an added layer of dimension to any outfit, making it much more personalized and chic. When it comes to accessory trends, fringe bags are the latest, super stylish trend doing the rounds in 2021. However, these fringe bags are pretty different from the bags you'd spot at Coachella or similar events.
These bags give a dramatic twist to traditional fringe bags, with long, draping fringes that make your outfit stand out. Tassels that hit the floor make the maximum impact and are an excellent, easy way to elevate any outfit. Of course, if you don't want to do something too shocking, you can opt for shorter fringes in the traditional, darker colors. However, if you're going to make the most of this trend, grab the longest tassels you see and in bold, bright colors. These bags are a smart investment you'll never regret.
Conclusion
By following these hot trends, you can ensure that your outfits never fall far from the mark. Incorporating any of these styles can be super fun and can let you push yourself as you experiment. When it comes to fashion, it's always important to remember to explore and reinvent yourself. You want to stay comfortable and true to who you are while challenging your sartorial sensibilities and embracing change.
Article Submitted By Community Writer