Artist and designer Jeroen Verhoeven brings in his latest creation, dubbed the Lectori Salutem Desk. This desk, made of highly polished steel and flaunting a distinct design, stands as a true example of Verhoeven's creativity. It also reflects the artist-designer's personal life.
Standing apart for the design, this furniture has been created by putting together Verhoeven's ideas. Though the desk brings out a look of artistic brilliance in the form of the fluid contours of the table, it also shows the engineering brilliance and intricate craftsmanship that has gone into the manufacturing of this piece of art.
Spokesperson from the Blain Southern Gallery, London, where the desk will be on display, describes it as:
A monumental creation made from highly-polished steel. While ostensibly a desk, its flowing contours and reflective surfaces play smoke and mirrors with the eye; from some aspects it looks like a machine, from others an object of hand-crafted beauty.
A distinct chapter in the space of furniture design, this desk attracts the attention for the dual portrayal of artistic design and engineering brilliance. Most probably a collector's item, this desk will find space with those who have a penchant for items that are distinctive, artistic as well as intricate. However, the totality of the weight of this desk will remain to be seen for the heavy metal that has been used in the manufacturing process.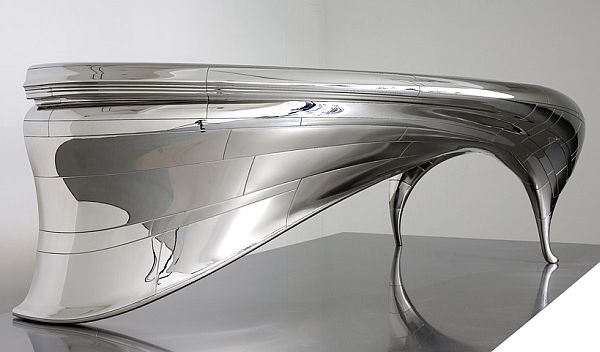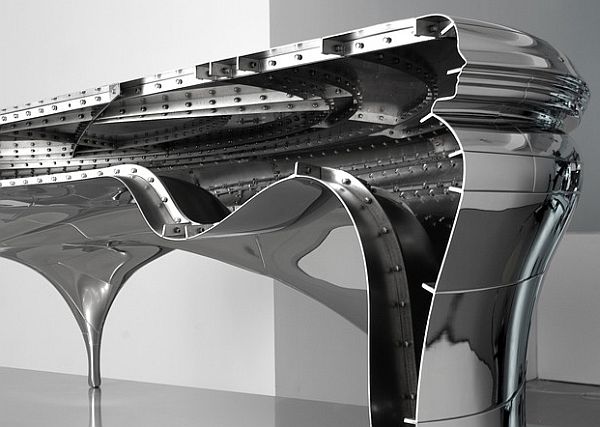 Via: Mocoloco