Despite the advent of technologically more advanced options, which, in a way or the other, continue taking our writing practices to yet another level, the age-old adage: The Pen is mightier than the sword – the age-old adage holds good even now. And it becomes even mightier when it has a memory of its own and carries millions of bytes of data. Designed by Portuguese product designer Tânia Gonçalves, the PenInk has got more tricks and uniqueness up its sleeve. Add to that, it's compact and fits into any pocket just like the traditional pens do, thus being one of the most portable gadgets you can lay your hands on.
The PenInk is primarily created for those who need to dabble with papers and computers at the same time. When you don't have your large screened Smartphone or tablet with you, what you simply need to do is draw or write anything on any surface with the pinpoint end. Every action is displayed in the touch screen where you can see the drawing you made. The pen has an in-built sensor with dedicated recording features. There is also a trackball that serves the purpose of a computer mouse. The cap part of the pen has an USB port built into it. The USB needs to be detached and connected to appropriate ports in a computer or laptop nearby. Utilizing wireless connectivity, everything gets stored in the machine's hard drive.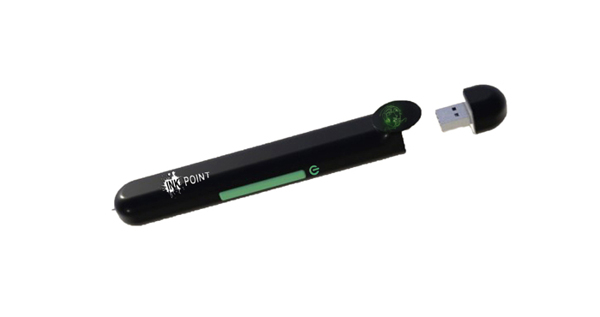 Stylish and minimalistic, the PenInk fits any hand and provides a very good grip as well. Serving the function of three distinct objects, the gadget is an all in one innovation that was conceptualized in 2010. When it comes out of the concept stage and hits production line, it will surely make a perfect gift for business professionals or students. After all, the unique gadget promises to bring twenty-first century skills to your workplace.