We do not want to generalise too much but from what we have seen many men do not really care too much about what they wear on their feet. It's more of a concern for the woman in their life who does not want to be seen attending a formal event with a guy who is wearing his favourite pair of loafers. The great thing about men's formal shoes is that black leather pretty much does the trick, as long as you choose the right style.
We are going to take a look at what constitutes a formal shoe for a man and how much they generally cost. We are also going to discuss why Oxfords should generally be the first go to formal show for a guy to wear.
What do we mean by men's formal shoes?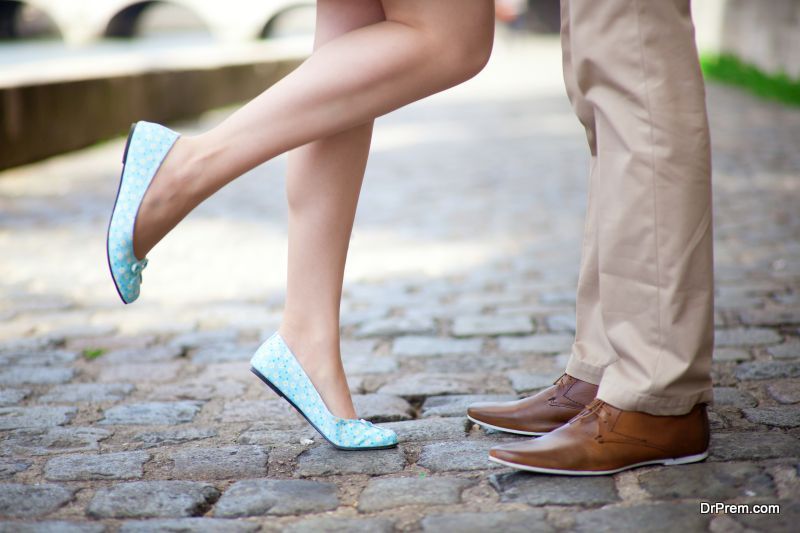 When we talk about formal shoes for men we mean footwear which can be worn in a situation where more formality is required. Depending on what job you do, you may be required to wear formal shoes for work. Formal shoes also come into play for events such as black tie galas, weddings and a day in the County Stand at the races.
You can see that the times for wearing formal shoes are varied but there are certain tips that apply no matter where and when you are wearing the shoes. Let's take a look at some of them.
How much should you pay for men's formal shoes? 
This is a little like asking the how long is a piece of string question; the answer can vary depending on the circumstances. You can certainly get a pair of perfectly durable and smart formal shoes without spending more than £100. Of course if you wear formal shoes on a regular basis, then it's well worth spending extra cash so that they stand the test of time.
This also applies if you want to invest in a pair of shoes that you can still wear to attend occasional events ten years down the line. If you intend to do this then you would be best advised to choose a pair with a basic and timeless design.
If you are shopping online at stores such as Men Look or Storm you may find it useful to do some research and see if you can find any discount codes and vouchers available. Doing this should only take you a few minutes and you would be surprised at just how much money you can save by seeking out these discounts.
Why are Oxfords the go to formal shoes for men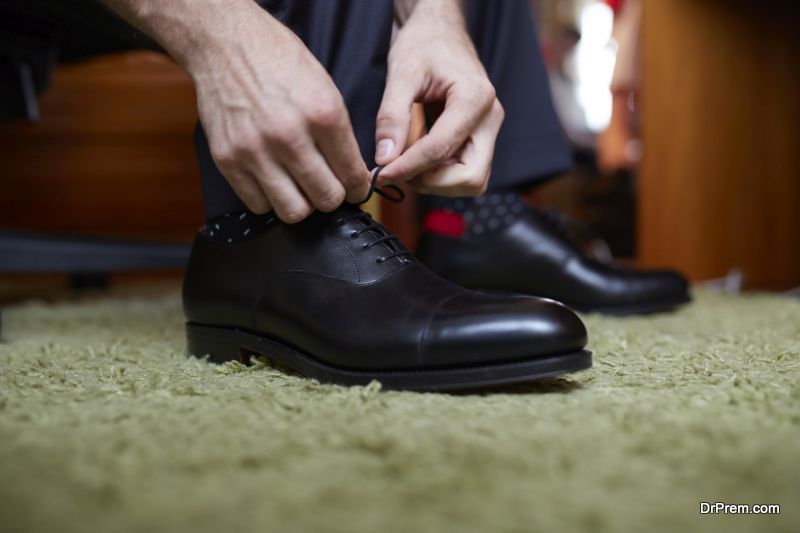 If you are looking for a pair of formal shoes to wear to an event then you cannot go wrong with Oxfords. They are the go to formal shoes for men. It does not matter whether you are attending a job interview or a wedding, Oxfords will see you through. Oxfords have a shining simplicity that add a classy touch to your suit. Do not forget that black is the colour of choice for formal occasions; although brown is beginning to get something of a look in.
The fact is that classic black Oxfords will complement any suit that you choose to wear. Do not forget that when it comes to your socks they should match with your suit not your shoes.
How should you take care of your shoes?
We have talked about how classy Oxfords look, but they do not have quite the same effect if they are dull and lacklustre. Once you have purchased a pair of formal shoes you need to make sure that you look after them.  It's not that difficult to do as long as you do so on a regular basis.
The first thing you need to do is gently remove any dirt or mud that is present on the shoe. Then you should apply some leather cleaner or wax polish depending on which product is needed at the time. You do not need to apply too much; a small amount should be sufficient. Once you have applied the product you need to make sure that it is evenly spread around the upper of the shoe. You can then leave the shoe to dry in an area that is not close to any heat source.
Remember to keep an eye on the moisture of the leather. If the material becomes dry you can purchase conditioning products to help. You can also purchase products that help to protect your shoes against weather damage such as that which can happen as the result of exposure to rain water.
Do not forget that products intended for use on leather should never be used on suede shoes. You can surely visit VoucherBin.co.uk which helps you find variety of shoes at discounted prices.
Hopefully, you now have a better idea of what constitutes a formal shoe and what type of shoe you should consider buying. Do not forget that once you have made your purchase, you need to take care of your shoes in order to protect your investment.
Article Submitted By Community Writer