Over the centuries, the materials used to build, design and decorate the floors of our home and other architectural properties have seen a gradual change. Soils are still being used in many village communities across the globe, while the urban houses mainly use bricks, marbles, ceramics, woods, metals, etc. The latest arrival to this range of flooring solutions is the invention of porcelain stoneware tile flooring. They are so practical and versatile that they can be used to tile any indoor and outdoor floors, including as the bathroom tiles.
Porcelain Stoneware Tile Flooring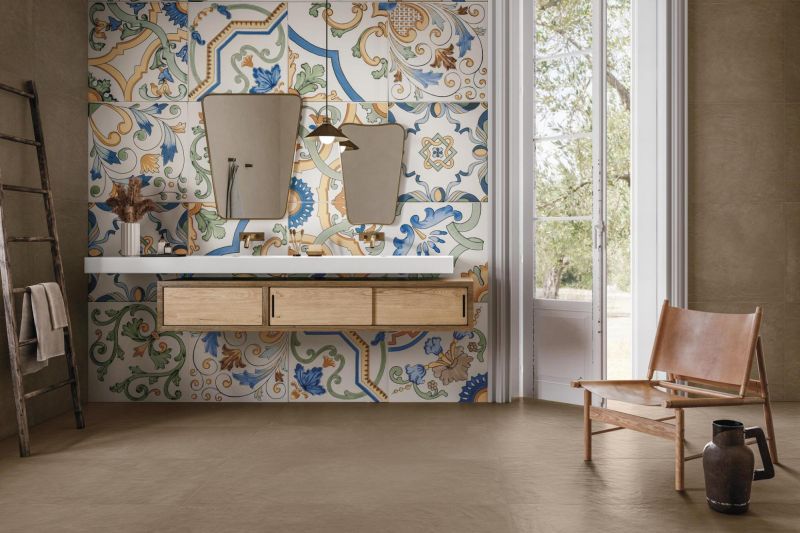 Porcelain stoneware tile flooring is a unique and versatile material that can add sophistication and elegance of any other flooring materials, while also requiring very little maintenance. They are entirely waterproof and fireproof. They are also resistant to sudden changes in temperature, frosting, and abrasions; making them look as gorgeous as new. Due to the great variety of designs, they can also achieve the appearance of popular materials looking like woods, marbles, metals, mosaics, terracotta by interpreting their natural details and making your home look as authentic as ever.
Stylish and trendy, the porcelain stoneware tile flooring solutions from Refin are available in a great number of colors, designs, sizes, textures, and finishes. To facilitate your inner artists, they can also be customized to showcase the graphic you desire. Mixing and matching a few different ones also would present you with a floor that looks like no other in the world.
Bathroom Tiles
When it comes to bathroom tiles, the decision is slightly more complex due to its practical nature. We all are aware of how the bathroom interior can influence how we feel emotionally, but the practicality of it can't still be ignored.
Bathroom floors usually go through the most rigorous of cold and steamed water and are used for a variety of reasons – from taking a shower to induce sensuality. That's why porcelain stoneware tiles can be a great solution to bathroom tiles. Rugged, sturdy, and a with a 0.2% water absorption rate; these tiles are highly reliable and can offer the maximum longevity.
The bathroom tile collections offered by Refin come in a variety of soft and calming finishes, with designs to look like stones, marbles, woods, etc. They can also be cleaned easily, with the use of a simple detergent. The tiles are also available in various different sizes.
Article Submitted By Community Writer