Installing a new roof or repairing a damaged one is a demanding task that requires adequate preparation. If you want the project to be smooth and seamless, then you must do thorough preparation.
However, most homeowners leave all the work to the roofing contractors after hiring them – forgetting that they also have some work to do. Even if you've paid for every process and every work that is part of the roofing project, it won't hurt if you get involved.
Here are some tips to help you get ready for a roof repair or installation.
1.  Clear the attic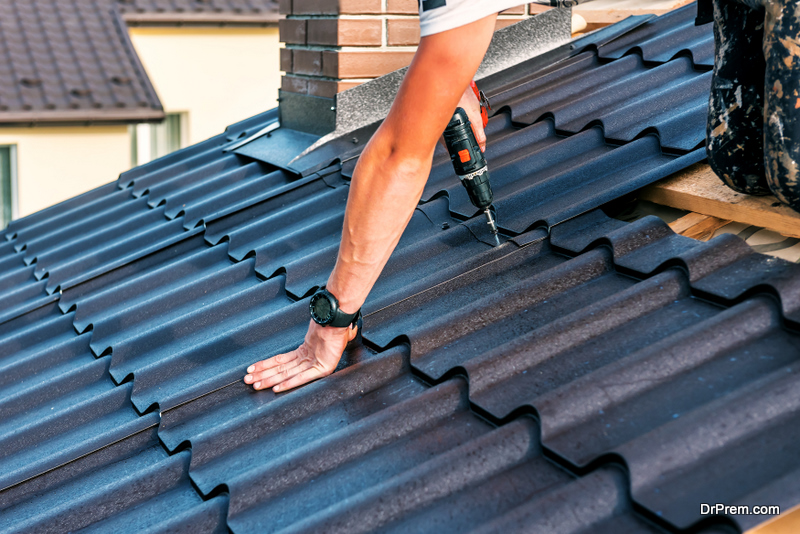 Roof repair, replacement, or installation is a messy and dusty job. There will be too much debris and dust created during the process all of which will fall into the attic.
If you have anything stored in your attic, then you should transfer them to another space until the project is complete, after which you can take them back. However, if you are unable to move all your belongings from the attic, then you should cover them with a plastic sheet or a piece of cloth.  This helps to keep your valuables clean and protected from dust, debris, and vibrations.
2.  Keep your valuables away from the wall
The vibrations resulting from the hammering and the machines being used on your roof can easily travel through the walls – damaging your fragile valuables.
To protect your property, you should keep everything away from the wall during the process. Besides, you should ensure that there is a space between things like glass, dishes, and other breakables.
Also, you should take down all removable wall decors. Things like mirrors, framed photos, ornaments, and paintings should be kept away from the wall to prevent them from falling and breaking due to the vibrations.
If your windows are made of glass, then you should secure them as roofing materials could scratch or damage them.
3.  Don't forget about your exterior
Don't just focus on clearing your attic or keeping your valuables away from the walls and forget that you also need to prepare your exterior for the roof installation or repair.
First, you will need to keep your vehicle(s) away from the garage and driveway and perhaps pack them at a distant and safer place. You will need to do this earlier, probably a night before the installation or repair is done on your roof. This will give room for the contractors to pack their trucks and unload the roofing materials, machines and equipment to be used during the repair or installation. Again, it will help to protect your car(s) from possible scratches and damages.
You should also take some time to prune the trees and cut the grass. This is because some roofing materials like nails will be falling on the ground during the repair or installation and it will be easier to pick them up if the grass is short.
If some tree branches are hanging on or near the roof, it will be better to prune them before the project begins.
Again, you should remove all antennas and satellite dishes from the roof before the repair or replacement is conducted. You don't expect to be watching TV when contractors are working on your roof.
4.  Prepare the residents
A roof replacement, repair, or installation can be noisy and stressful and could cause some disturbances to you, your kids, your pets, and even your neighbors. This is why you need to prepare everyone around for the project.
The project could last between a day to several days depending on the type of job and the size of your roof. If you (and your family) don't mind the noise and disturbance, you can decide to stay while the project is ongoing. However, if you do, you should make sure everyone stays safe. Try to keep everyone away from the worksite to prevent injuries.
Alternatively, you can all relocate to a friend's or neighbors' house and stay there until your roof has been repaired or installed. This is usually the best solution especially if you have small children who don't understand the dangers of such a project and who can't control themselves.
Lastly, before you begin your project, at least be a good neighbor and let those around you know that you'll be repairing or installing a new roof. Don't wake them up early in the morning with the loud bangs and noise from the hammering and the machines.
Roof repair or installation doesn't need to be a stressful project. However, you can only make the project smooth, seamless, and less stressful by preparing yourself well. Some of the things you need to do are clear the attic, keep your things away from the wall, inform your neighbors, and of course, choose the right roofing contractor like Tornado Roofing Naples.
Article Submitted By Community Writer