14th February is almost here, and the world is about to go crazy with gift buying as people profess their love for each other. Every year, an average of $13b is spent on a single day all over the world, a staggering amount that makes and breaks businesses depending on how well prepared they may be for this. There are many types of gifts that people buy for each other, and if you are stuck without any idea, the following can help you decide on something special to get your better half.
Chocolates and Flowers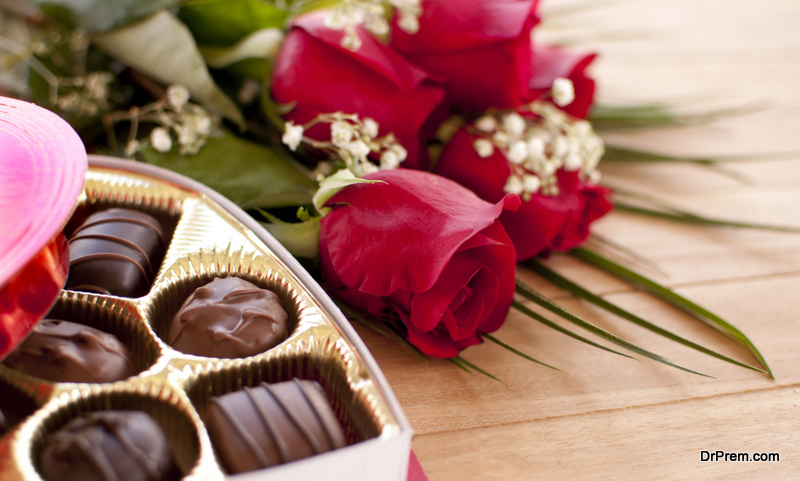 You can never go wrong with chocolates and flowers; the latter is considered to be one of the many foods of love and can be enjoyed in a serene and cool environment with the person you care for the most. The chocolates you chose to get on Valentine's day are not the ordinary type; you have to break the bank a little to get exotic ones accompanied with a bouquet of flowers for that extra kick. You can even go a step further and have the chocolates packaged in custom printed stand up pouches engraved with their names to truly show your commitment.
Craft Beer
This is a gift that is directed at the gentlemen. Since flowers and cute chocolates are for the ladies, craft beer would be a nice touch if the guy is into such kinds of things. If they have been going on and on about craft beer for ages, it is time to surprise them with a unique pack that's engraved with their names for a nice touch. You can add a note in there describing your genuine love and admiration to them to truly communicate your feelings in clear tones.
A Designer Bag
Ladies will never get tired of handbags and no matter how many of them they may have in the house, there's always space for an extra one. You have to be ready to spend a fortune where bags are involved because the best ones don't come cheap. A designer bag could do the trick, be it a Hermes bag, a Louis Vuitton, or any other big name brand, just make sure it comes in her favorite color. Send it to her apartment in a beautiful warped package with a rose flower on top and a note directing them to a dinner reservation.
A Leather Card Holder
Things are changing these days as technology advances. Once upon a time not long ago, people used to walk around with wallets that kept their credit cards, IDs, cash, and other valuables. But with the world gradually drifting towards a paperless economy, most of the transactions are done via the phone, and the need for physical wallets has gone down. However, it doesn't hurt to take things back to the good old days. Get him a custom made leather wallet that they can stay with for the longest time, a reminder of your love for them.
Romantic Picture Frame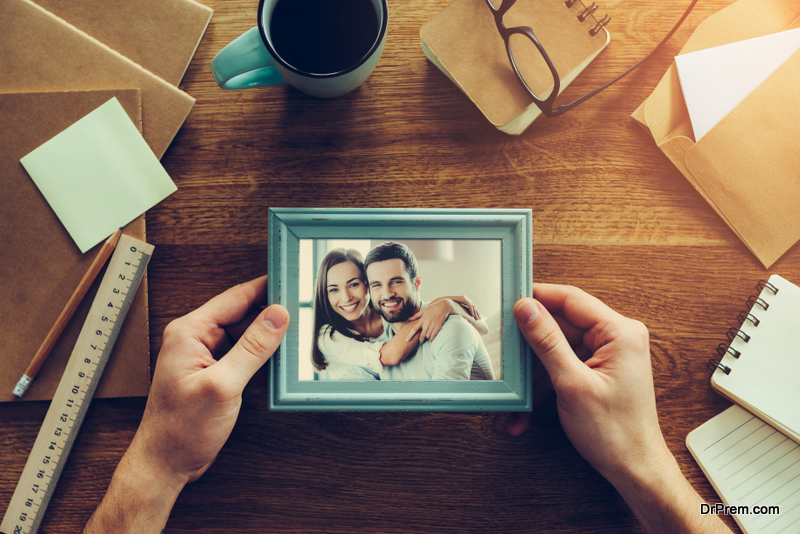 How about immortalizing your love in a beautiful picture frame that can hang in the house? Physical pictures are also taking a backseat in the modern world, thanks to the invention of smartphones that come with high-quality cameras. Posting images online has become the norm, and rarely do people make physical copies of their images. You can change all that by having one good picture framed up and hang on the wall as a gift for each other. The frame can also be customized to show your names, wristwatches or it can be engraved with the date of your anniversary.
Customized T-Shirts
Customized t-shirts may be the cheapest idea on this list and as simple as they may look, there's a lot of things that can be created out of them. You can have your images printed, or the parts of your name. This could also involve some phrases that each of you is fond of, maybe a Bible verse for the religious or a lyric to a song that both of you fancy. You could also have your images turned into art, maybe an illustration by a graphic artist, and have them printed on the front of the shirt. All these can be done super quickly through online sites like TeePublic, where you just load up the art and have it shipped to you.
A Wrist Watch
Wrist watches will never go out of fashion despite smartphones taking over because they serve more than just the simple role of telling time; they are a fashion statement. You can get each other a nice wrist watch that suits your styles and tastes. If you have the funds, you can have it customized by adding some details like the names or an image of you two as the backdrop of the watch. You could also go for smartwatches, which are the rage right now. The options are unlimited,, and it all comes down to your creativity.
Conclusion
Valentines is a big day for lovers in every corner of the globe, and many businesses are going to take advantage of the situation. There are many other great ideas out there that you could try out to make the day special for yourself and the love of your life. It may just be a day on the calendar, but for a lot of couples, it is the one day of the year they live for.
Article Submitted By Community Writer