We're living through unprecedented times. The coronavirus (COVID-19) pandemic has changed how we do business as usual. It has ushered in challenging and even devastating consequences for many companies.
Businesses in crisis are spread across the nation and around the world. Many are struggling to maintain relationships with customers. They've worked hard to pivot quickly in the face of an unthinkable situation.
Knowing how to proceed without appearing tone-deaf can feel difficult, though. Yet, silence isn't an option, either. The companies that survive the pandemic will be those communicating with their customers.
What's a rapid way to start a conversation with consumers? Store signs. Keep reading to find about the importance of various types of signage, from physical to digital and more, during this critical time.
Digital Signage
Information remains one of the most vital resources available. It can provide people with the tools they need to make better decisions. These decisions include washing hands, wearing masks, and practicing social distancing.
Millions of digital sign displays adorn public spaces all over the world. Many rely on cloud-based content management systems. They can be updated in real-time, making them a vital resource for keeping people apprised of current events.
Use your signage wisely. Educate people to curb the spread of corona virus through essential health messages.
These messages will show your audience that you care. They could also help your community turn the pandemic corner.
Physical Signage
Whether we're talking outdoor features or window graphics, physical signs can have a substantial marketing impact, especially with good signage design. These tangible representations of your brand do more than inform.
When complemented with way finding design, outdoor signage welcomes repeat customers while encouraging new visitors. Store signage design is everything. If your sign doesn't look inviting, it won't attract consumers.
Of course, if they can't see your sign, there's little point in having it. Make sure you've got excellent placement, too.
Low-quality and poorly-placed signage will do more harm than good. However, good signage design and location can provide you with a competitive edge. It can also let the public know if your business is open, which is vital if your shop has been closed for the past few months.
Giveaway Items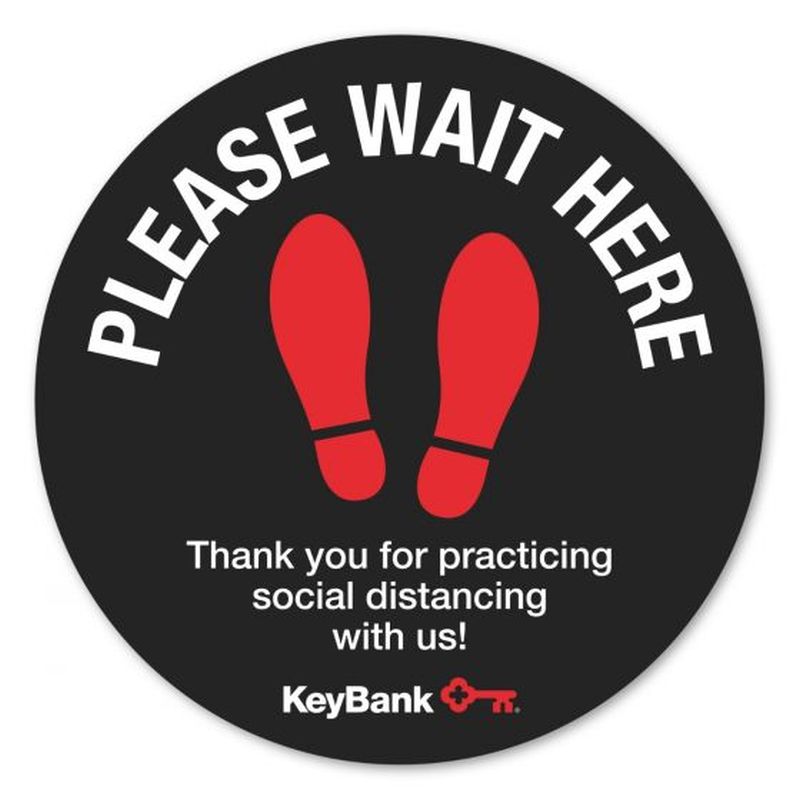 Don't forget about the power of giveaway items when it comes to messaging. They can help you spread essential communications about public health and your business. These might include personalized decals or COVID-19 magnets.
The messages you print on the decals and magnets don't need to be complicated. They should prove useful and informative, however.
Consider including text and resources related to mandated safety measures. And don't forget your company logo (and slogan) so that you stay top of mind.
Coronavirus magnets can serve as an educational tool. From office regulations for employees to guidelines for social distancing at local grocery stores. When placed on break room refrigerators and in other conspicuous spots, they'll get read regularly.
Importance of Signage for Businesses in Crisis
Because of COVID-19, signage for business now serves double duty. It represents a marketing opportunity for businesses in crisis. It also offers a chance to relate critical health information to your customers.
Ultimately, today's signage is about keeping people safe while increasing brand awareness. That way, when consumers need your services or products, they'll know where to find you.
Interested in learning more about ways to deal with the challenges presented by the 2020 pandemic? Keep reading for methods to improve your company's SEO.
Article Submitted By Community Writer