The clutch has become a fashion accessory today- you know a product has gone mainstream when even the Haute Couture fashion week in Paris allocates a ramp walk specifically for the product. It is an accessory that fulfils both creative and practical purpose and goes with any and every type of wear. Furthermore although primarily used as an evening bag, it can be used at anytime.  No wonder a new marketplace has sprung up catering to clutches that come in all shape, size and style.
Here are a few options to consider from a host of modern looking handbags that will surely catch the eye and make a style statement:
Trawick clutch by Aldo: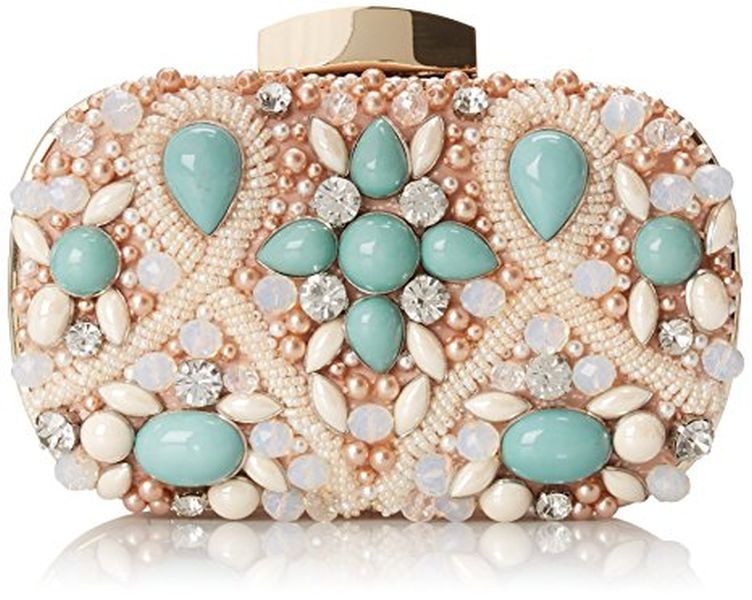 This jewel encrusted mini purse is sure to turn heads. It may look gaudy at first sight but the embellishments are what make it so special. If the jewels are pearl or teal- even better and it looks fantastic on an evening night out.
Skinnydip Glitter clutch with embellishment by ASOS: This is a great bag for young women and even high school students. ASOS excels in making clutches that suit all demography and more importantly, is easy on the budget. This pink colored small purse will set you back only forty odd dollars.
Estelle color block clutch by Dune: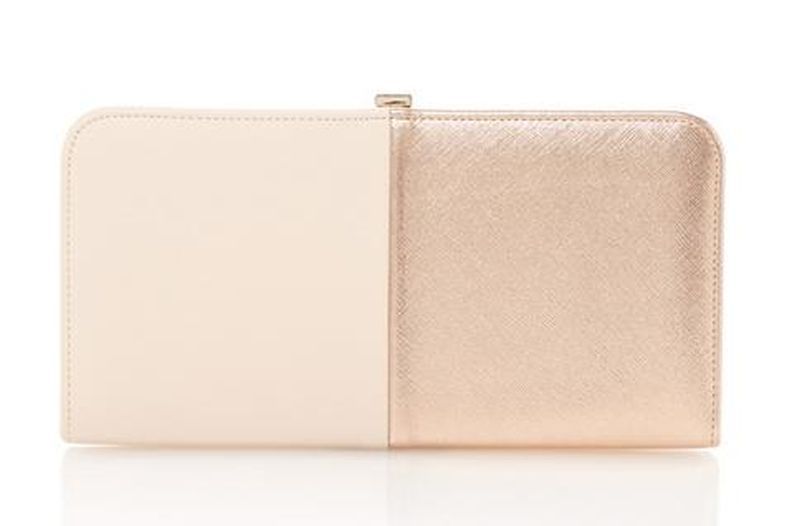 Metallic washes are in, and they go with anything you wear. Sparkling silver or sparkly gold: You won't go wrong, guaranteed. Although you must keep in mind that these kinds are slightly expensive, from a top end boutique they go for over hundred dollars apiece. Another popular trend with metallic is a minimalist metallic shade- blue that looks fantastic and goes great with jeans and casuals.
Neutral prints by FFC:
Neutral prints have always been in vogue for handbags but lately there seems to be an uber revival of some sort. They are often superimposed with geometric prints which may not look alluring in words, but clutch them (no pun intended) and they look really good.
Miss KG Tara Clutch: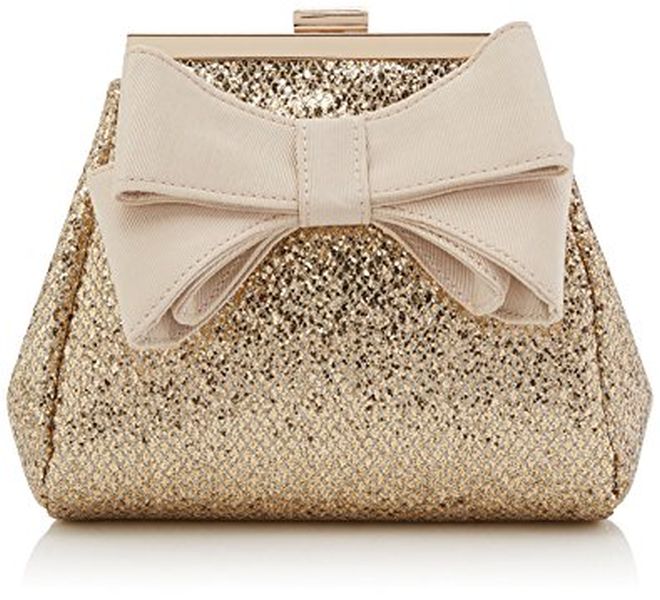 Sparkles attract girls and women faster than honey attracts bees. Sparkly clutch catch the eye's attention, sometimes even more than the gown or shoes do. There must be a reason. Beware though: Not all gowns or dresses go well with this one so think, judge, ask for opinions and go ahead.
Serpui Marie Wild Daisies clutch by Anthropologie:  At close to three hundred dollars, this one is steep but there's a reason for it. It is extremely durable, and with its spring colored theme, it can be used at evenings, nights and even the day. Put it this way: You won't be buying another handbag for a good year and a half after this purchase.
Splash out Melly by Kate Spade: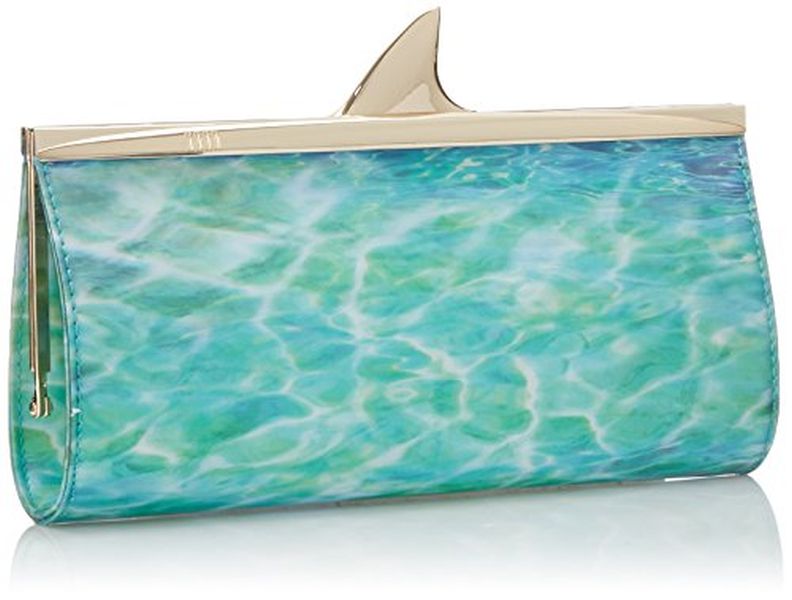 You have to see this one to believe it. It actually has a shark fin attached on top, and with its oceanic blue tone you should take this out for casual outings, even the beach- especially the beach.  Of course do not carry this at a formal evening gathering, unless the gathering happens to be in Malibu or Miami.
Clutch Bag with Geo Lock by ASOS: This bag needs a mention. Its minimalist contemporary pastel look is stunning. You'd be wrong to presume this one costs at least a hundred bucks. The actual cost? Twenty Seven dollars.  This isn't a bargain, it's a steal.
Ecote Embellishea Envelop Cluth by Urban Outfitters: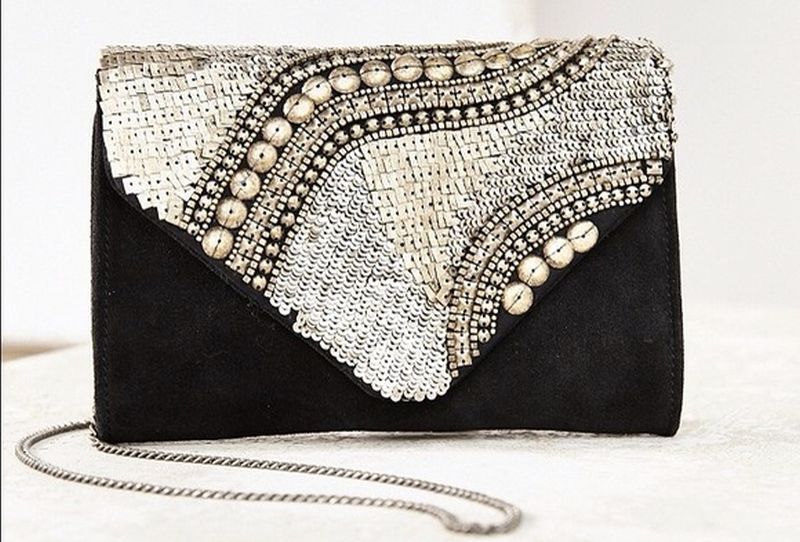 A handbag by an incredibly popular outlet isn't something you see daily. Even better- this one won't break the bank and at approximately sixty dollars is even a bargain price. The shiny silver embellishment over black looks stylish and yet understated- better still it goes with most gowns as blacks usually do. Go pick it up before they run out.
ZAC Posen clutch 2 by Zappos: At three hundred and twenty five dollars this bag is the most expensive on this list, but it is totally worth it. It is organic and well structured with a snakeskin design. It will get stares, that is for sure, but for such a price do you expect anything less?
Choices are many; these modern looking clutches are a product of creative inputs from the best fashion insiders. Go pick one.