One of the best ways to enjoy the summer is to be outdoors as much as possible. Thanks to the push towards outdoor living space, this has never been more convenient and do-able. One of the big trends in outdoor landscaping and patio design is to build an outdoor kitchen. An outdoor kitchen is the perfect place for food preparation, cooking, and eating, all while getting to enjoy the fresh air.
If you're ready to tackle your own outdoor kitchen project, here are some tips and factors worth considering.
Set Your Budget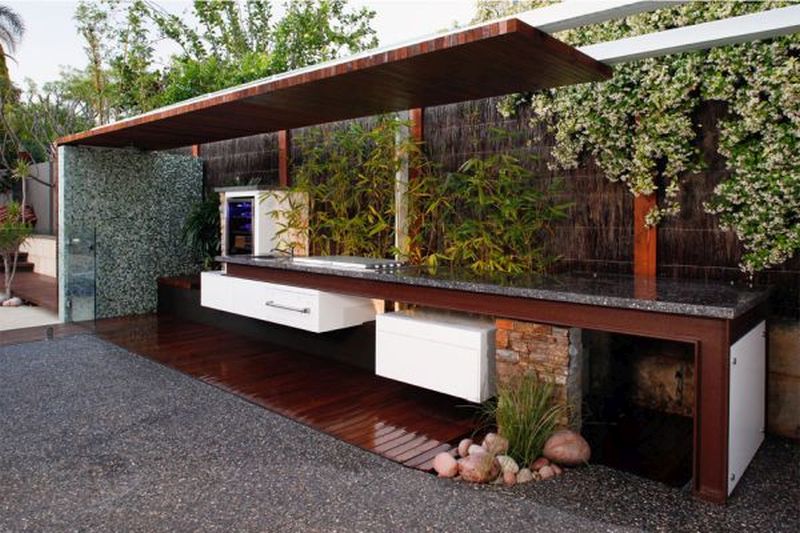 As with any design project, things can get pretty expensive if you aren't keeping careful track of your costs. This is why it's a good idea to set a budget before your project begins. This should be an amount you are comfortable spending but aren't willing to go over. Your design can then be created with the budget in mind, which means it will dictate the size, scope, and materials being used.
What Kitchen Equipment Will You Need?
While an outdoor kitchen is meant to be fully functional it's not going to be a mirror image of your indoor kitchen as far as equipment/appliances are concerned. Outdoor kitchens should include the basics such as a grill, a sink with running water, and some sort of small fridge. You can then add equipment such as a larger cooking space with separate burners, a pizza oven, a smoker, and other items.
Choose Materials Wisely
Because your outdoor kitchen will be exposed to the elements at all times, you should choose your materials wisely. One of the most common materials homeowners choose are high-quality stainless steel countertops that are resistant to high and low temperatures, moisture, and grease.
Make Sure to Add Lighting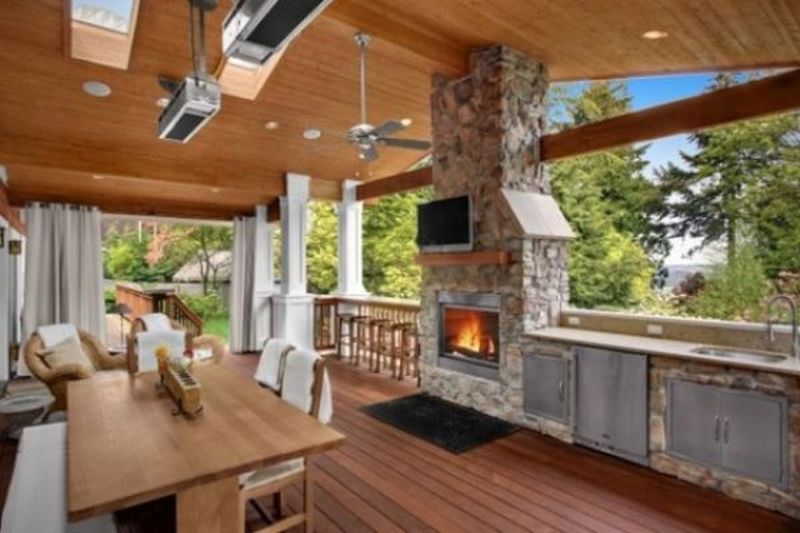 Another tip is to think about lighting. There are bound to be evenings where you want to sit outdoors and enjoy cooking, even after the sun starts to set. Lighting will allow you to do just that.
Give Thought to the Seating Design
Rather than just grabbing the first dining set that catches your eye, be sure to give this item plenty of thought. You want to pick a table that offers ample seating yet still fits in well with the space and the overall design.
Get Help with Your Design
Unless you're a professional designer and landscaper, there's a good chance that an outdoor kitchen project will be outside your realm of experience. This is why it's a good idea to hire a professional such as Architectural Landscape Design(ALD), who specializes in "imaginative solutions" for your outdoor needs and wants. They specialize in outdoor living spaces and kitchens, which mean you know the end result will be nothing short of spectacular.
After all, an outdoor kitchen allows people to appreciate their backyard like never before and gives you a sense of more living space. So, it's not only great for you to enjoy but is ideal for entertaining.
Article Submitted By Community Writer