Tab extend is the browser extension that manages all your pages and sites. You may need to open many tabs and then have to waste time searching for a particular tab. Tab extend does away with all the searching and makes it easy to group your tabs under different groups. Basically it is one of the best tab managers on the scene now, as vouched for by users. Let's take a look at the features to get a better idea. 
How it works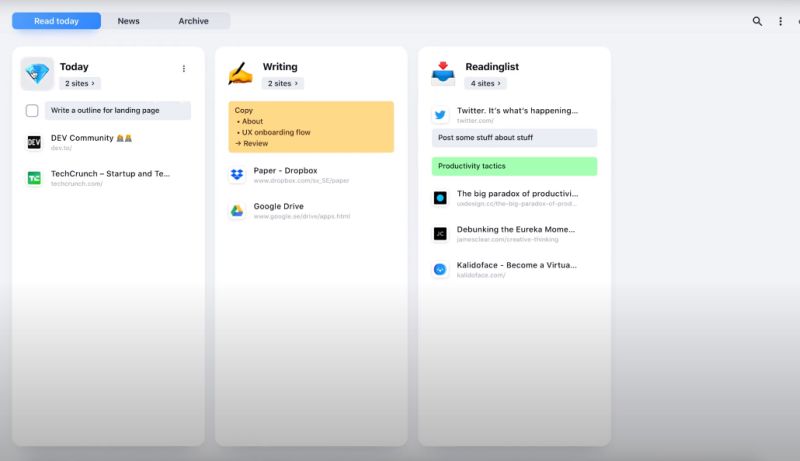 Image Source : tabextend.com
To install the extension you can visit the web store for your browser. You can get the link easily from the tab extend site  as well. All you have to do is add to your browser and open a new tab in the browser to start using tab extend. After this, all features are available without having to login or create an account. However, creating an account is up to you to unlock some features.
Creating an account will transfer all your data to your new account and access your data, upgrade your plan and manage your account.
After installing, you will have access to the following:
Active tab menu: A menu which saves or closes all your tabs in the window simultaneously. Save your tabs into a new group or an existing one.
Active tab list: All the open tabs in the current window are in this list and can be dragged into a group.
Categories and workspaces: The workspaces contain the different categories or boards which contain different sets of groups.
Groups: The groups contain the tabs, notes, to-dos and text-snippets. 
Permissions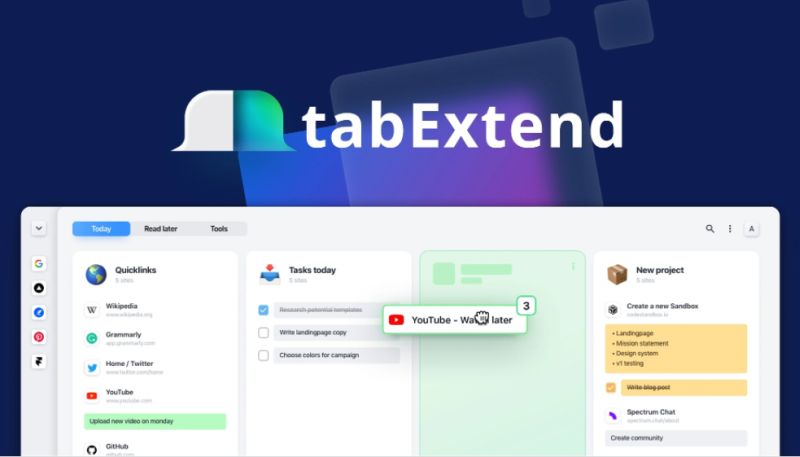 Image Source : tabextend.com
For running the extension, you have to give some permissions. For example,
Replace page permission: Needed to replace the default new tab with the tab Extend overview.
Read browsing history: Used to show the active tabs in your current window and to save them into groups.
Manage downloads (optional): This is required in case you want to export your data locally as a JSON file. After the export, the file will be located in the download folder.
Most visited URL (optional): This comes in handy for creating groups with the sites you visit most. This is an optional permission asked only if you think a "Most visited" group is needed.
Bookmarks (optional): This is also an optional permission used to create groups from your bookmarks folder. You can import the links to sites and organize them systematically. 
Creating and editing groups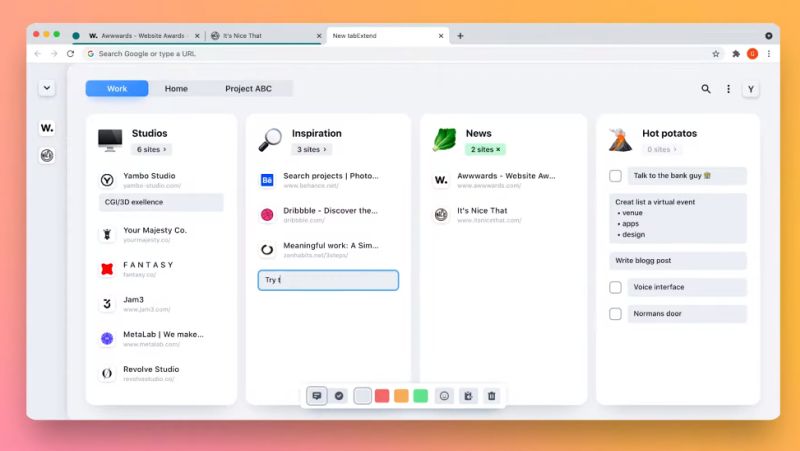 Image Source : tabextend.com
It is quite easy to create groups as well as edit them, including changing the names etc. There is a helpful guide on the tab extend site that has step by step instructions. You can change the name, emoji, change position on the board or resize your group. 
Creating notes and to-do lists
In a project or thesis, many ideas are swirling in your head and if you do not note them down, then you sometimes completely lose those ideas. To avoid this, there is a helpful feature in tab extend using which you can make notes for your particular project and save in a group. These notes can be converted into convenient to-do lists as well. 
Open all sites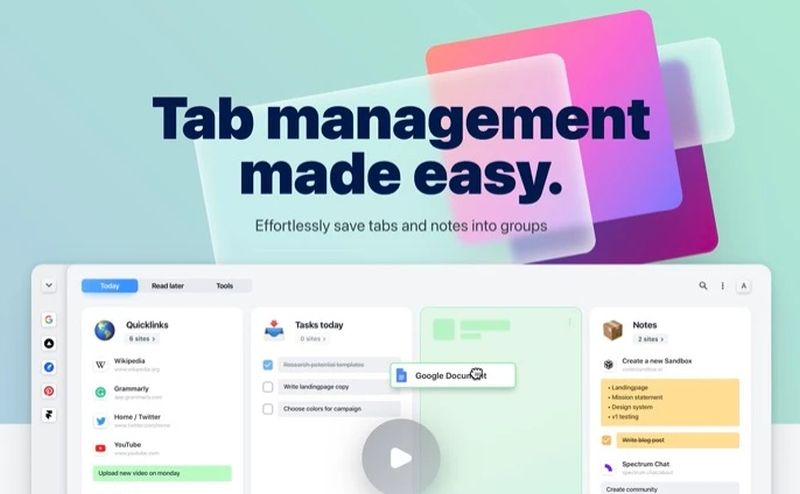 Image Source : tabextend.com
This is a time saving hassle free option as it allows you to open and close all the sites in a group with one click. The sites open together in a tab group. 
Group options
If you hover over the group and tap the icon visible in the right corner, then you will be able to access the options such as open in new window, adding a custom url, copy content (copies all the content to your clipboard including the urls, comments and to-do notes).
There are move to, sort by (date saved and alphabetically), compact view, and delete options that give you a free hand to do what you want. 
Combine items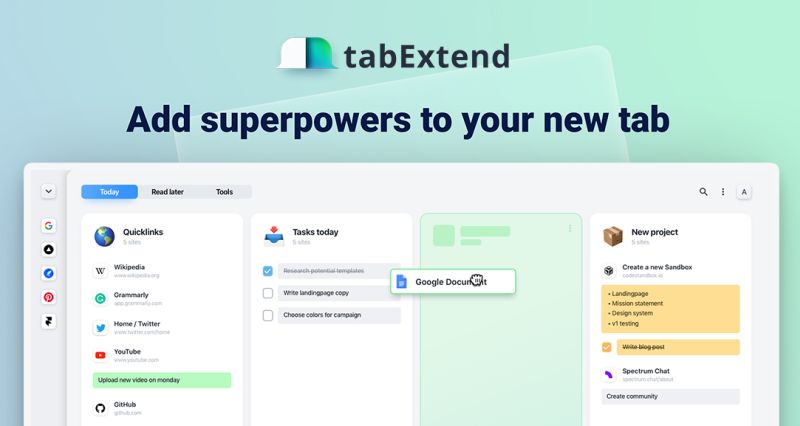 Image Source : tabextend.com
To combine items you choose, just drag and hold over a site or a comment and combine the comments or sites. The combined sites turn into a stack, as they sites are put side-by-side instead of a list.
Combining sites and comments is possible by clicking the combine/merge icon as well. Once the items are stacked, the items can be edited and rearranged by clicking the expand chevron in the item's right corner. To remove any item from a stack, the item can be dragged out of the stack. 
Search
Image Source : tabextend.com
The search option helps to find exactly what you want in a matter of seconds, leading to faster work.
Tab extend has many features that you can use to make your work easier. The free trial is available for an unlimited period of time, so you have the option to upgrade only when you require it.