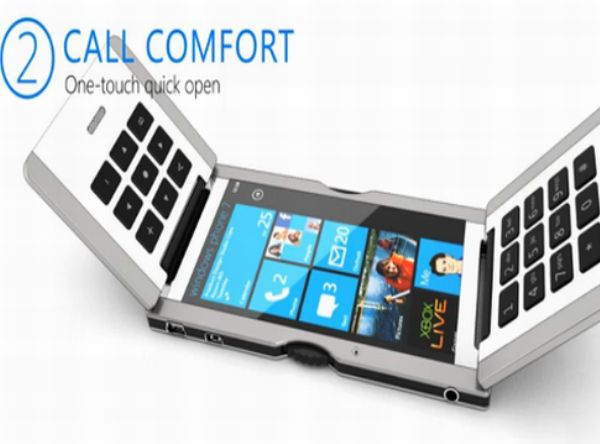 The flip phones are back with a bang. Forget the boring traditional phone and open your cell with attitude. This one touch phone, created by Schultzeworks is a triple flip cell phone that is endowed with multiple keypads for user's convenience. Just one touch is sufficient to open the smart phone. The triple phone is equipped with a bigger QWERTY, along with the lateral keypads for a leisurely experience while navigating.

The user can have an ultimate gaming experience in landscape mode with full screen and 21 programmable buttons to their advantage. Other few features of the device include video calls and HDMADLNA connectivity. But what about the green evolution, that is garnering all the attention these days? Triple Flip has all the answers as it comes with a solar charging panel working towards sustainability.
Last but not the least, the smartphone has a bombastic 2000 x 1000 (2:1) HD touchscreen and a mini HDMI port onboard. For picture lovers, it has the modish forward stereo cameras equipped with flash. Looking at the newfangled design, it seems that Windows Phone 7 has started adopting unusual designs to cater to their customer demands.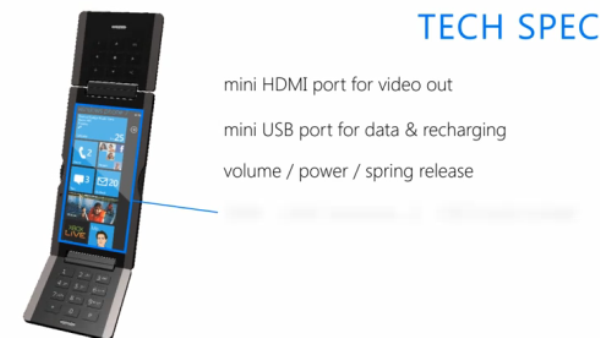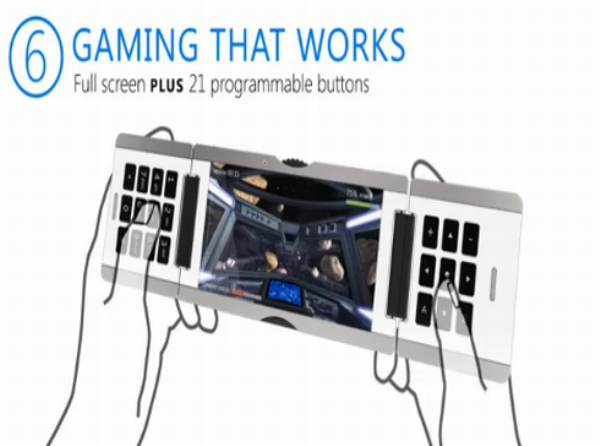 Source: Concept Phones