At the Consumer Electronics Show 2017, world-renowned designer Yves Behar collaborated with Korean tech giant Samsung to present the 'Frame TV' that doubles as an art piece. Unlike conventional television screens, which go black when turned off, this ultra-thin TV by Samsung goes into an 'art mode,' which one could mistake as a painting on the wall. Hence, you can even say it is a virtual museum in the home.
Design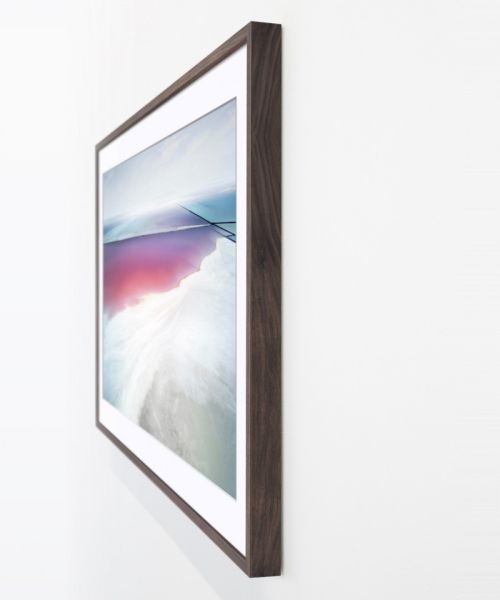 To make this ultra-thin TV look like a realistic wall painting, the design of the Frame TC is like a picture frame with wooden borders. The wall mount feature lets it be mounted on a wall to mimic an actual wall art. As mentioned before, when the television is off, it becomes an art platform displaying various artworks by some of the recognized artists around the world. The television system includes a library of more than 100 art pieces, which include images of landscape, wildlife, action sequences, architecture, and other images.
Technical Specifications
Although the major highlight of the Frame TV is its ability to turn into a wall art, but that does not mean the company has compromised with technical specifications. Like other advanced Samsung televisions, this one also features QLED technology, 4K resolution, and other smart TV elements offered by the company. You do not worry about the technical end, as the manufactures have taken care of it.
What makes it different from other TVs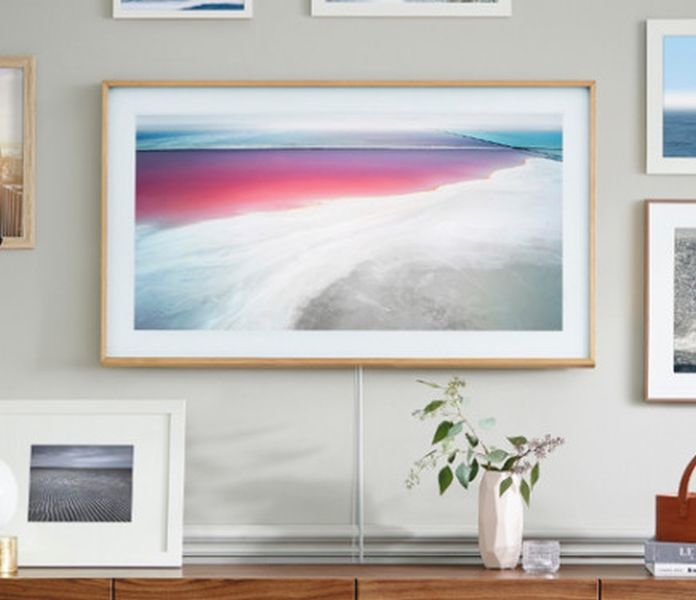 Well, it is not the first time that a concept of a display showing artwork has been introduced. Companies like Sharp and LG has presented their televisions that double up as wallpapers or wall art. However, the picture frame TV that turns into a digital art gallery is unique. It also includes the brightness sensor to adjust pictures as per the room lighting. The sensors also detect human presence and automatically turns the TV off when no one is present in the room, hence saves power.
A practical appliance for small homes
If you are someone who likes to watch TV content on large screens, then the Frame TV may not impress you. This television is more suitable for art lovers or someone who lives in a small apartment with limited space. The clever design of this lifestyle TV will blend effortlessly into any living room without occupying much space. It is a practical appliance for people living in small homes.
Customization options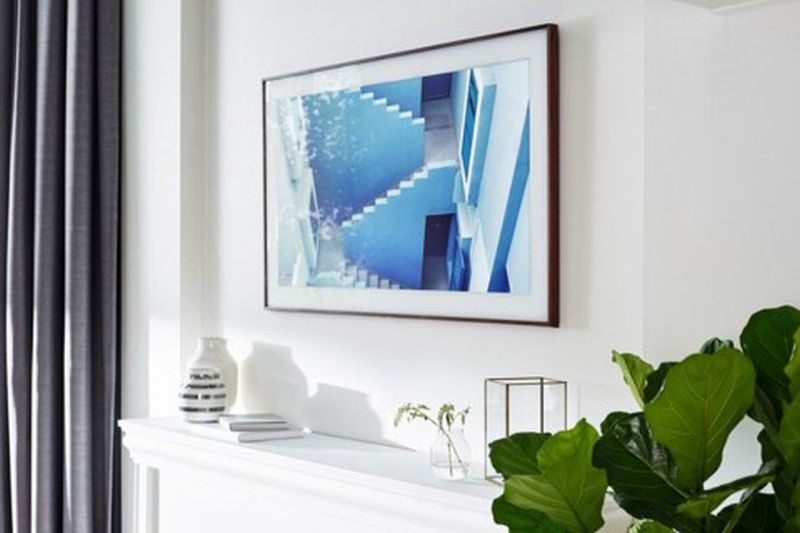 The TV comes paired with various options for art layouts and colors to match different home interiors. Likewise, the TV also offers customizable accessory options, such as interchangeable bezels, as well as optional Studio Stand (for those who do not want to mount the TV on the wall). Even the wooden borders are available in different color options to match any modern interior.
Furthermore, The Frame will also include Samsung's new Invisible Connection and No Gap Wall-mount. Using these elements, the users can hang the TV anywhere seamlessly, keeping cables away from the sight.
Availability and Pricing
The company has announced that the Frame TV will available this spring. However, they have not mentioned anything more about the TV size, picture specifications, and pricing so far. Considering the superior quality TV display and high-minded features, it is quite clear that this dual-purpose TV won't be an affordable option for most people out these. There is no doubt that its innovative ability to transform itself into an art piece will attract many homeowners.
Summary
The Frame TV would certainly be an artwork to behold and we are eagerly waiting for the company to reveal more about its specifications.